The A-Z of Fundraising 2023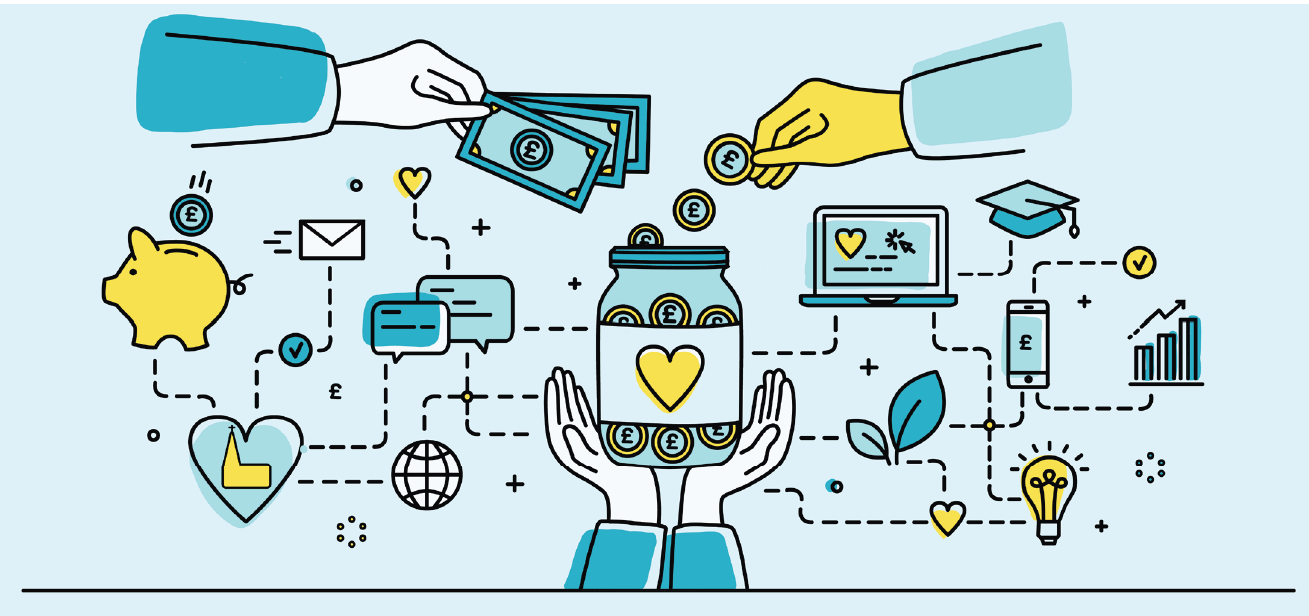 Following the success of last year's A-Z of Church Fundraising we're back in 2023 with a special event on Saturday 20th May focusing on fundraising for core costs. With special guest speakers from the Benefact Trust, the Gladiator Trust, and Champing - the church camping initiative from the Churches Conservation Trust - the day promises to be both informative and innovative in helping you fund your core mission. You can register for a free place on Eventbrite
Where to start looking
Capital appeals and fundraising campaigns to raise large, specific sums of money are not part of the everyday experience of most churches and so they can be daunting. Whilst the Generous Giving team does not offer specialist advice in this area, here are a few ideas that may be helpful:
FundsOnline is a searchable database of over 8,000 funders. The diocese has a licence to access this database for grant-making trusts that match your project's criteria. To request a search fill in this form and send it to Joshua Townson at joshua.townson@oxford.anglican.org.
If you need funding for a church maintenance or repair project, want to install a toilet or kitchen to improve community facilities, or are seeking early stage funding (such as for a feasibility report) for your place of worship, then the National Churches Trust grant schemes could help you. For more information on their 2019 - 2023 programmes, click here.
The Good Exchange is another possibility worth investigating. One application form is shared with many different potential funders, saving considerable time and effort. There is also the possibility of receiving a matched funding grant. Click here for more information.
The Listed Places of Worship (LPW) grant scheme gives grants that cover the VAT incurred in making repairs to listed buildings in use as places of worship. The scheme covers repairs to the fabric of the building, along with associated professional fees, plus repairs to turret clocks, pews, bells and pipe organs. Click here for more information.
Ecclesiastical Insurance has an excellent fundraising hub tailored for churches with hints and tips for applying for grants and a list of emergency funders. You can visit the hub here.
Action Planning is a specialist consultancy for charities and other not-for-profit organisations, with specialist team for Christian charities and churches. To enquire about a fundraising feasibility study or to hire a fundraiser for your capital project, contact Linda Trew on 01737 814 758 or linda.trew@actionplanning.co.uk.
The Historic Churches Buildings Trusts offer grants for the repair and maintenance of church buildings. They support churches based on geographic location: Berkshire, Buckinghamshire, and Oxfordshire.
---
Fundraising in a Box
Ecclesiastical has a new toolkit for churches thinking about fundraising. As this is relatively new we can't comment on its overall usefulness but we have received some positive feedback from churches and you can read more and order a free copy here. The box contains guidance on:
Step-by-step guides to help you navigate the uniquely complex world of church fundraising.
Clear guidance and steps to make your church fundraising journey easier and more successful.
Support for you and your church volunteers whether experienced in fundraising or learning on the go.
Funding for internet connection and livestreaming kit
With many more churches livestreaming services from within the church building the need for internet connectivity and Wi-Fi is greater than ever before. We have recently received a generous donation from a private donor for the purpose of offering grants of up to £1,000 for churches investing in bringing internet into their church building. Please see the below documents for further information: