Around the world, more than two billion people are followers of Jesus Christ.
We rejoice in "one Lord, one faith, one baptism," but we also acknowledge that God gives different gifts and insights to different people. By listening to each other and learning from each other, we can learn more about the Christ we follow and support each other in mission.
Snapshot
In the Diocese of Oxford, we share in God's mission with partners from a huge range of countries. We have three link dioceses, six dioceses with which we are linked through the Mothers' Union Wave of Prayer, and a large number of connections between parishes in the our diocese and parishes and mission partners around the world.
We are also home to a number of mission agencies, both Anglican and ecumenical. Here you can find out about all these world church connections - and how you can get involved.
What we mean by world mission
"Gone are the days when mission was just something that happened 'out there', done by a few missionaries.

"Current thinking about mission would stress that every Christian is an agent of God's mission, and mission goes on everywhere, its goal nothing less than '…the creation itself [being] set free from its bondage to decay and [obtaining] the freedom of the glory of the children of God."

Rom 8:21 (tenses changed)
What's your vision of 'world mission'? The quote above comes from an introduction by the Revd Canon Tim Naish, former secretary of Partners in World Mission and now a canon at Canterbury Cathedral, where he leads on training courses, including those for newly ordained clergy from around the Anglican Communion. You can read the full document here.
Latest News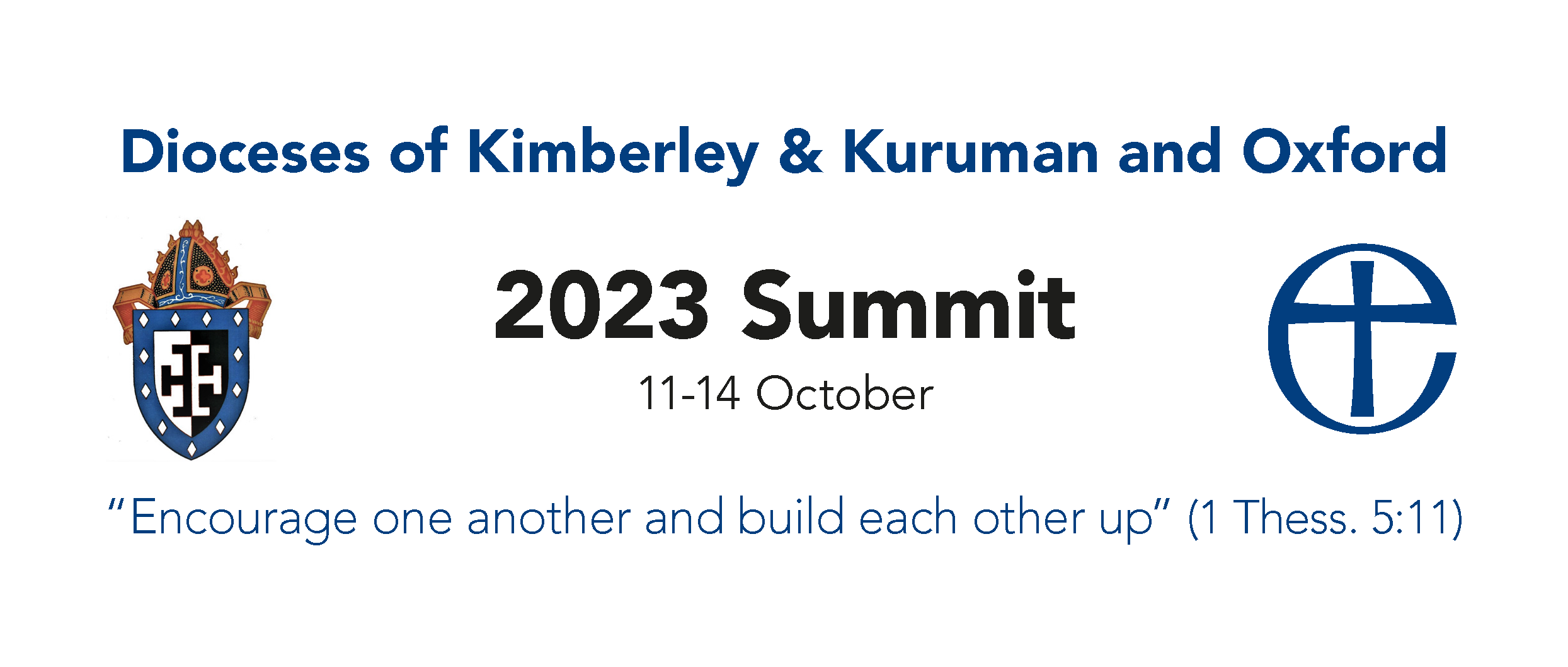 From 11 to 14 October 2023, the Diocese of Kimberley and Kuruman and the Diocese of Oxford came together "to encourage one another and build each other up" - with people from both dioceses enjoying four days of in-person and online worship, Bible study, discussion and talks. See the resources from the summit here.
Curates from Oxford and young clergy from K and K share training on 'Mission and the World Church'
On the 29th of June, several curates from Oxford Diocese and two young clergy, Martha and Simon, from the Diocese of Kimberley and Kuruman joined in an online training day to reflect on 'Mission and the World Church'. A short talk by Bishop Olivia, chair of Partners in World Mission, and a conversation between Bishop Olivia and Bishop Brian of Kimberley and Kuruman started the day, with each bishop sharing how interacting with other members of the world church had enriched their mission and ministry. People involved with the Vaxjo, K and K, and Nandyal school links spoke about the links and their impact. In the afternoon, Elizabeth Thomas from MANNA and Canon John Kafwanka, formerly the Anglican Communion's Director of Mission, shared examples of church planting and growth from Angola, Mozambique, and Zambia, leading to an animated discussion about different models of growth and the roles of lay people and clergy.

This was a first collaboration between the IME team and PWM - we are looking forward already to next year's training day, which will be held on 30 April.
A new resource from our partners in Kimberley and Kuruman shares stories of personal faith
'Stories we live by' is a collection of personal stories of faith, written by people in and friends of the Diocese of Kimberley and Kuruman. The diocesan theme for this year is "Encourage and build each other up in love" (1 Thess 5:11) and Bishop Brian writes: "It is my prayer that these stories will enrich the most spiritually weary traveller on their
journey of faith Every story speaks to the heart You are invited to use them for reflection, meditation, and spiritual growth."
Download the booklet here.
Some introductory resources
Across these pages, you'll find resources from our link partners and other partners in world mission - below are just a few resources to start reflection and discussion. We're also delighted to come speak with your church about the diocese's work on world mission. Contact the PWM Project Officer in the first instance, and we'll work out who's best placed to offer what you want.
Videos
Watch a sermon from Bishop Olivia Graham.
Kyama Mugambi, of the Centre for World Christianity, discusses his definition of mission.

Home group course
What is mission? (CMS)
Acts of love (PWM)
USPG study courses
Going deeper - world mission reading list
---
In this section...
Overview of link dioceses across the globe.
Find out how parishes are engaging in mission with partners around the world.
Information on the Christian mission agencies we're proud to partner with.
Learn about the work of the Mothers' Union in our diocese and around the world.
---
The Rt Revd Olivia Graham
Bishop of Reading
0118 984 1216
The Rt Revd Henry Scriven
Secretary
Joan Walker
Treasurer
0118 987 4872
Maranda St John Nicolle
PWM Project Officer
07493 377 580
The Revd Canon Sue Booys
Kimberley & Kuruman Link Chair
01865 340 007
The Revd Hugh White
Växjö Link Chair
01869 347 889