Click here for a library of resources, including recordings from previous CMD events.
---
Preaching in Holy Week and Easter
Broken Vessels: Shards of Inspiration for Holy Week and Beyond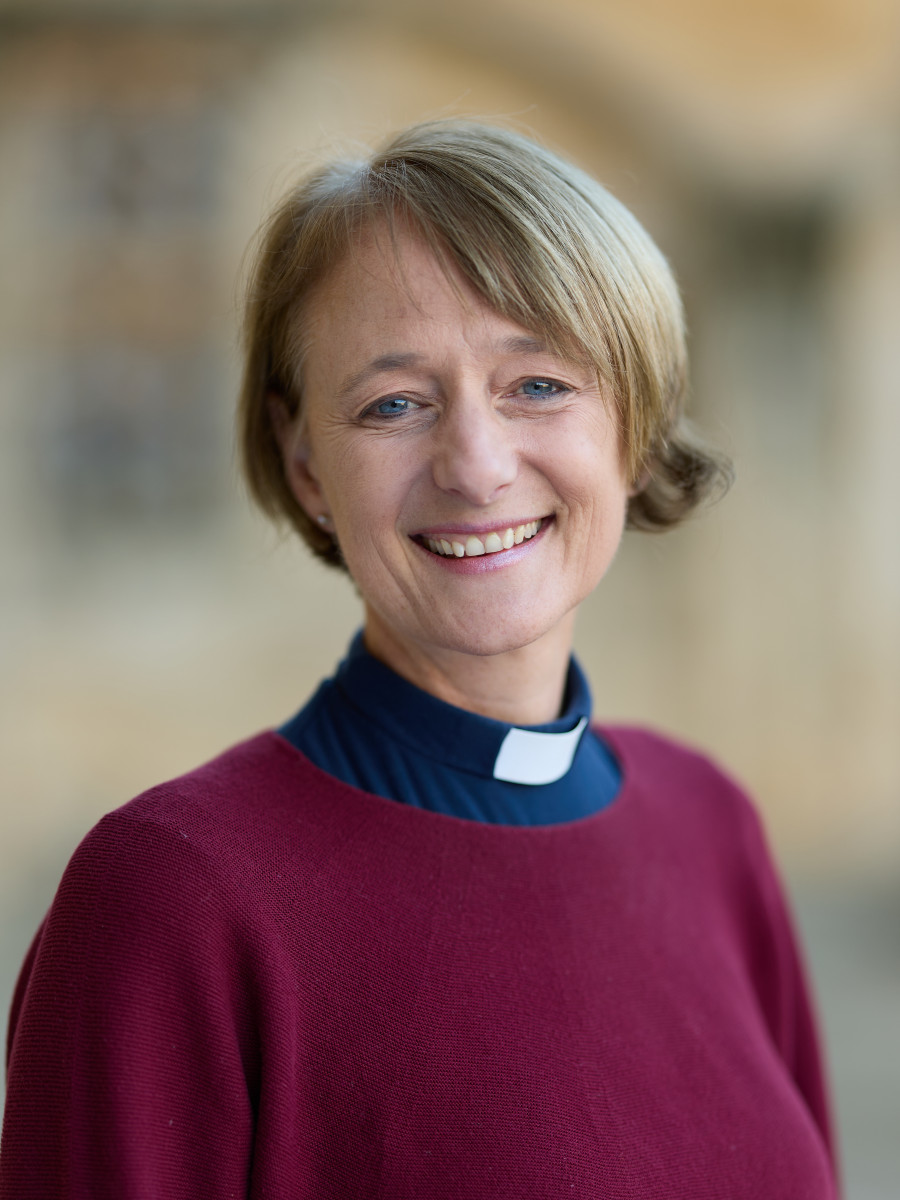 Tuesday 7, 14, 21 February 7-8.30pm on Zoom
This annual series supported, with inspiration and resources, those who are preparing their Holy Week and Easter sermons. We welcome Revd Clare Hayns, chaplain of Christchurch College Oxford: find out more about her role and her story here. She is the author, with artist Micah Hayns, of "Unveiled: Women of the Old Testament and the choices they made". This series will include original pieces from Micah which you are welcome to use as you preach. You'll gain most from attending all three sessions, but you are welcome to attend as many as you like.
Register for our Lent series here
Clare takes a fresh look at texts and readings for Holy Week to inspire our teaching and preaching, drawing on contemporary and traditional art, stories of Old Testament women, poetry and more. Each session contains a mixture of teaching, interactive group work, and space for personal reflection.
Session 1, 7pm Tues Feb 7th: 'She Broke Open the Jar'
Watch a recording from Session 1
Session 1 slides including Micah's artwork
Focussing on the extravagant act of anointing in the home of Mary of Bethany, we reflect on how we might inspire faith and worship in those we serve in Holy Week.
Session 2, 7pm Tues Feb 14th: 'Broken for You'
How might we lead people in holy lament as we focus on Jesus' death and reflect on the brokenness in our world?
Watch a recording from Session 2
Session 2 slides including Micah's artwork
Session 3, 7pm Tues Feb 7th: 'Gather up the Fragments'
The miracle of Easter is that all is redeemed, nothing is wasted, and broken shards are part of the rebuilding plan.
Watch a recording from Session 3
Session 3 slides including Micah's artwork
Christchurch New Zealand slides
Quotations from the sessions in full
---
How to Make Meetings Matter

21 March 2023, £12, online

The average church leader will have 564 meetings a year! How can we make the most of every meeting? Book at cpas.org.uk/essentialskills to get practical advice.
Getting in and joining in*: Disability and Church
8 June 2023 10:00am-1pm at Church House, Oxford
*"Getting in and joining in" is a phrase coined by Fiona MacMillan, a trustee of Inclusive Church.
This workshop is a chance to meet together and discuss the challenges faced by disabled people who want to belong to Church but are often met with a variety of obstacles. The leaders all have lived experience of physical disability, neurodivergence and hearing loss/Deaf BSL community.
Leaders: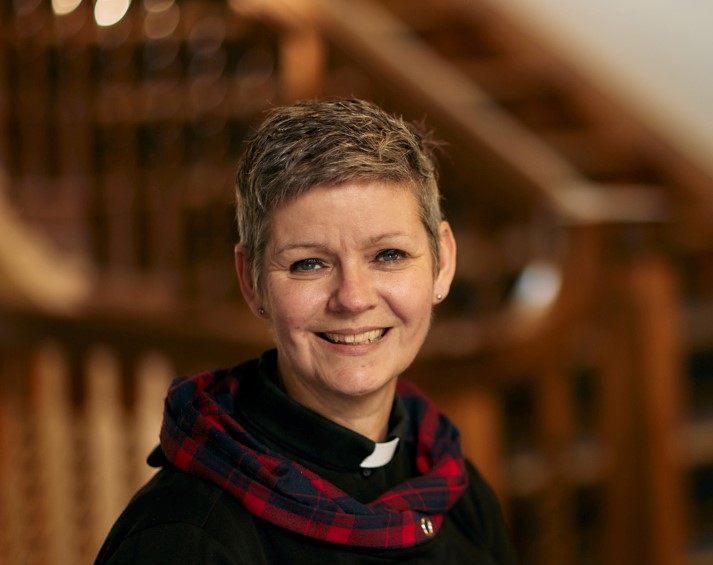 Revd Kt Tupling (she/her) is a Church of England parish priest, currently part time Disability Adviser for Oxford Diocese and part time Chaplain at St Hugh's College Oxford. She was born with Cerebral Palsy and uses elbow crutches to walk and is the proud owner of a wheelchair and mobility scooter. Publications include: ' Worship and Disability, a Kingdom for all' and 'Being Disabled Being Human' (2018 and 2022, both for Grove Books Ltd) and 'Pilgrims in the Dark' published by Disability and Jesus (@DisabilityJ on Twitter)
R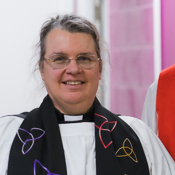 evd Dr Hannah Lewis (she/her) is Oxford Diocesan Chaplain among the Deaf Community. A Deaf BSL user herself she is also a freelance lecturer and writer and the author of Deaf Liberation Theology published in 2007 by Ashgate and reissued 2016 by Routledge.
Dr Naomi Lawson Jacobs (they/them) is a neurodivergent and disabled researcher and disability activist. Naomi's PhD research led to a book, At the Gates: Disability, Justice and the Churches (co-written with Emily Richardson), which shares stories from more than 50 disabled Christians.
Please register here: Getting In and Joining In: Disability and Church Tickets, Thu 8 Jun 2023 at 10:00 | Eventbrite
Spiritual Direction Training
September 2023 - May 2024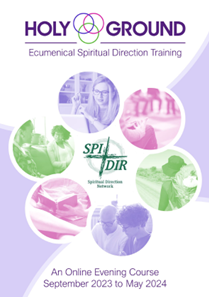 An Ecumenical Spiritual Direction Training course run by the SpiDir Network. This is an evening course primarily online, but with three in-person days.
Information about the course and details of all other aspects of the SpiDir Network can be found on the website: www.spidirnetwork.org.uk
Book on the SpiDir training web page.
Theology Summer School 2023

An exciting opportunity for students, faculty, or ministers to attend the Oxford University Theology Summer School. This summer school has been running for over 20 years and draws participants from all over the world, and from a wide variety of Christian denominations.
Choose from 11 stimulating seminar topics, exploring the theme Christian Theology in a Time of Global Crises.
Be taught by members of Oxford University's Theology Faculty, distinguished theologians, and prominent church leaders.
Live and study at Christ Church, one of Oxford University's largest and most beautiful colleges.
Learn and socialise with clergy and theologians from around the world.
Attend for one or two weeks, Sunday 30 July – Saturday 12 August.
Applications from across the world and across faiths are welcome to this summer school in Oxford, UK. Details of the application process can be found on the website. If you require any further information, please contact theologysummer@conted.ox.ac.uk
College of Preachers' Workshops
Preaching at Weddings
Wednesday 17 May, 10.30 | on-line via Zoom
Workshop leader: Jennifer Brown
Summer tends to be the 'wedding season', and this workshop, ideal for those starting out in their preaching ministry, and also suitable for experienced preachers, will consider the Christian theology of marriage, what preachers hope to achieve through the sermons preached at weddings, biblical texts suitable for weddings, and how to craft a wedding sermon.
Ticket prices: general, £10; ministry student, £7
"Declaring to You All the Counsel of God": Preaching the Whole Bible
Saturday 20 May, 10.00 | St Luke's Church, Cambridge
Workshop leader: Philip Jenson
It is increasingly the case that churchgoers have a fragmented and jumbled understanding of the Bible. There is less and less knowledge of the scriptural story that tells how God has acted to redeem creation and humanity from the effects of sin. This teaching day will highlight the coherence and relevance of the scriptural grand narrative and will set out a practical framework that will help preachers explore the great themes of the Bible.
Ticket prices, general £35; ministry student, £30
Speaking Freely: Preaching Without Notes.
Saturday 15 July, 10.30 | on-line via Zoom
Workshop leader: Matt Allen
Many preachers aspire to preach without notes yet feel unsure about how to preach confidently without a written script in front of them. Preaching without notes is not extempore preaching. It requires planning and practice which can be joyful and fun for the preacher. This workshop will offer insights and advice on preaching confidently without notes.
Ticket prices: general, £10; ministry student, £7
Mysticism and Mysteries. Preaching the Dreams and Visions in the Bible.
Wednesday 19 July, 14.00 | on-line via Zoom
Workshop leader: Rebecca Dean
The Bible contains many accounts of dreams and visions, from Jacob's Ladder to the prophet Isaiah seeing the heavenly Temple, to Joseph being told in a vision to take the infant Jesus to Egypt, to nearly all of the book of Revelation (and there are more!). This workshop will consider how we can make sense of these dreams and visions, understand their symbolism, and connect with them in our preaching.
Ticket prices: general, £10; ministry student, £7
Further details and links to book tickets are available on the College of Preachers' website: www.collegeofpreachers.co.uk/events.
2024 Study Tour to the Holy Land for Clergy and Spouses/Partners
29 January - 6 February 2024, based in Jerusalem and Galilee
With McCabe Pilgrimages.

A study tour to help you bring the Bible alive. Fr Chris Ferris, Tour Leader, can be contacted if you have any questions. Bishop Gavin will be the speaker.
---
Click here for a library of resources, including recordings from previous CMD events.