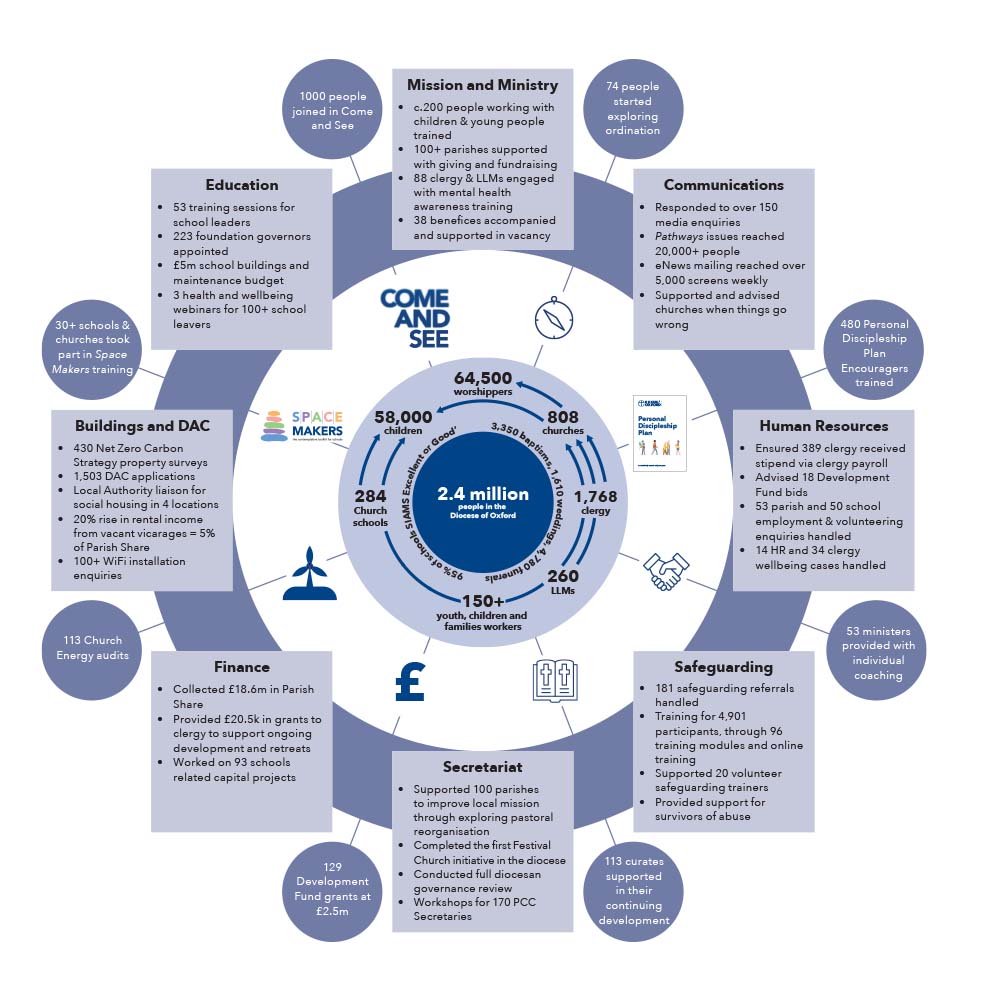 The Oxford Diocesan Board of Finance (ODBF) is an incorporated, charitable body that is the diocese's financial executive. Its directors are responsible for employing staff at Church House, managing the assets of the diocese, and providing administration and holding property on behalf of Diocesan Synod. The board acts in accordance with the policy and directives of the Diocesan Synod.
Our Finance team performs a number of essential statutory functions on behalf of ODBF and is also here to support and serve the deaneries and parishes. There's lots of information to help you here on the website. If you need further help, please get in touch.
The impact of our Church House teams
The wide-reaching impact of our Church House teams can easily be missed when looking at the financial figures. So we have produced an infographic document summarising a few of the key areas of work of each team and the resources they provide to support our common vision to become a more Christ-like Church.
---
In this section...
Budgets and financial reviews for the Board of Finance.
Directors' reports and financial statements for our boards and trusts.
Expenses forms for General Synod, meetings, area deans and staff.
---
John Orridge
Director of Finance (strategic matters)
01865 208 205
Jackie Meek
Finance Administrator (all other enquiries)
01865 208 206