T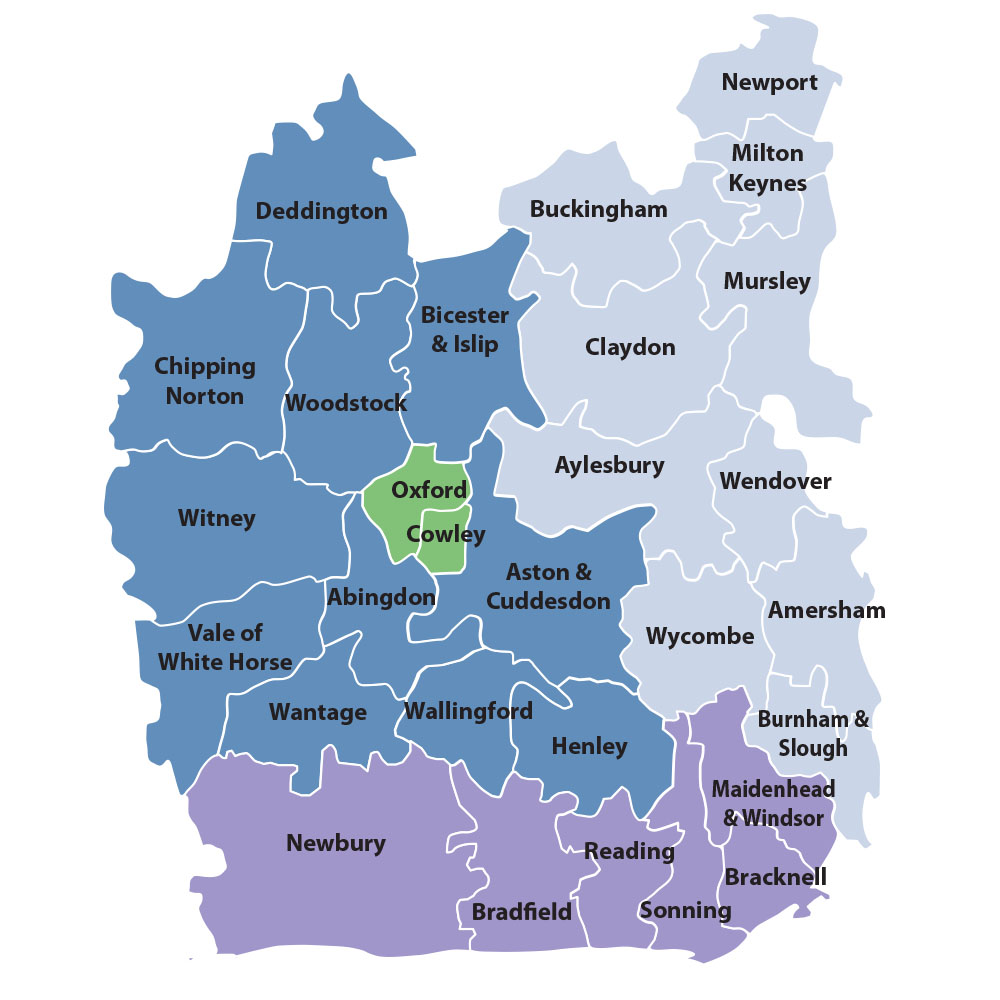 he Diocese of Oxford is the Church of England in Berkshire, Buckinghamshire and Oxfordshire.
The diocese sits between the Cotswolds in the west and London to the east, and extends from tiny rural communities to the vastly different cities of Oxford and Milton Keynes.
There are 810 churches in our diocese – more than any other diocese in the Church of England. In many ways, the best description of the diocese is that it is the family of the 55,000 or so regular worshippers in these churches.
The relationship between Church and state in this country means that every one of the 2.4 million or so people who live in our area has a parish church. So even if you are not a regular churchgoer, if you live within the Diocese of Oxford, welcome. The Church is there for you.
---
In this section...
The role of the diocese.
Our common vision as a diocese and as part of the Church of England.
Biographies and contacts for the diocesan bishops and the Diocesan Secretary.
Information on the four areas in the diocese - Oxford (City), Dorchester, Reading and Buckingham.
A list of deaneries, area deans and Deanery Synod chairs for the Diocese of Oxford.
The role of Synod and other governing bodies.
What's happening in wider society and also the life of the Church.