Essential documents to manage your parish/benefice's electoral roll:
Advising the diocese of your electoral roll number:
Once you've held your APCM, the electoral roll number reported should be advised to the diocese via the parish returns website. Enter your log in details at the prompt "Log in to enter or view your data" and then select 'Enter your Data' at the top opf the page, then click on your church. You should then see the below and then click on the link as circled to then enter Electoral Roll (and Easter attendance)
See screenshot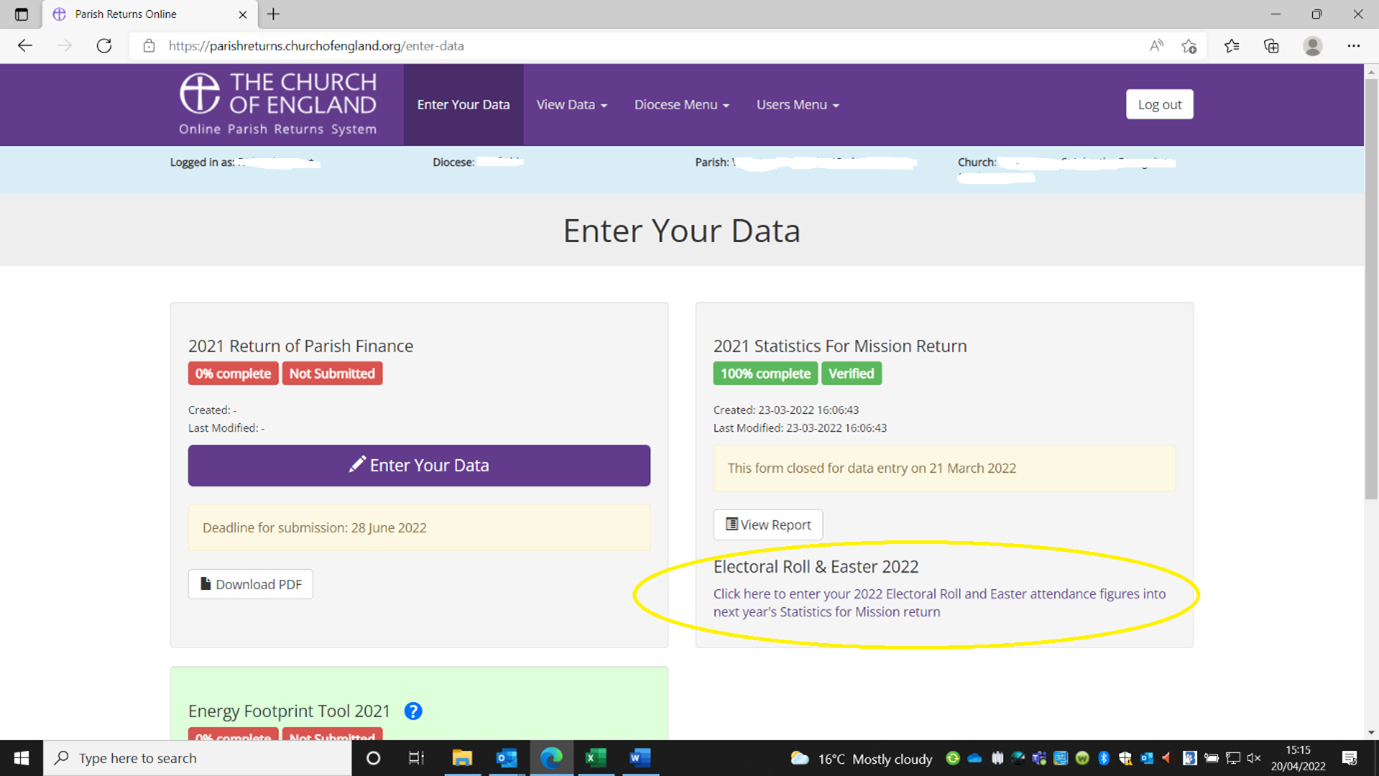 If you are experiencing log in problems with the parish returns website, please contact parishreturns@oxford.anglican.org. If you are still experiencing difficulties inputting the data, please send the electoral roll certificate (but not the roll itself) to dero@oxford.anglican.org for us to input. Thank you.