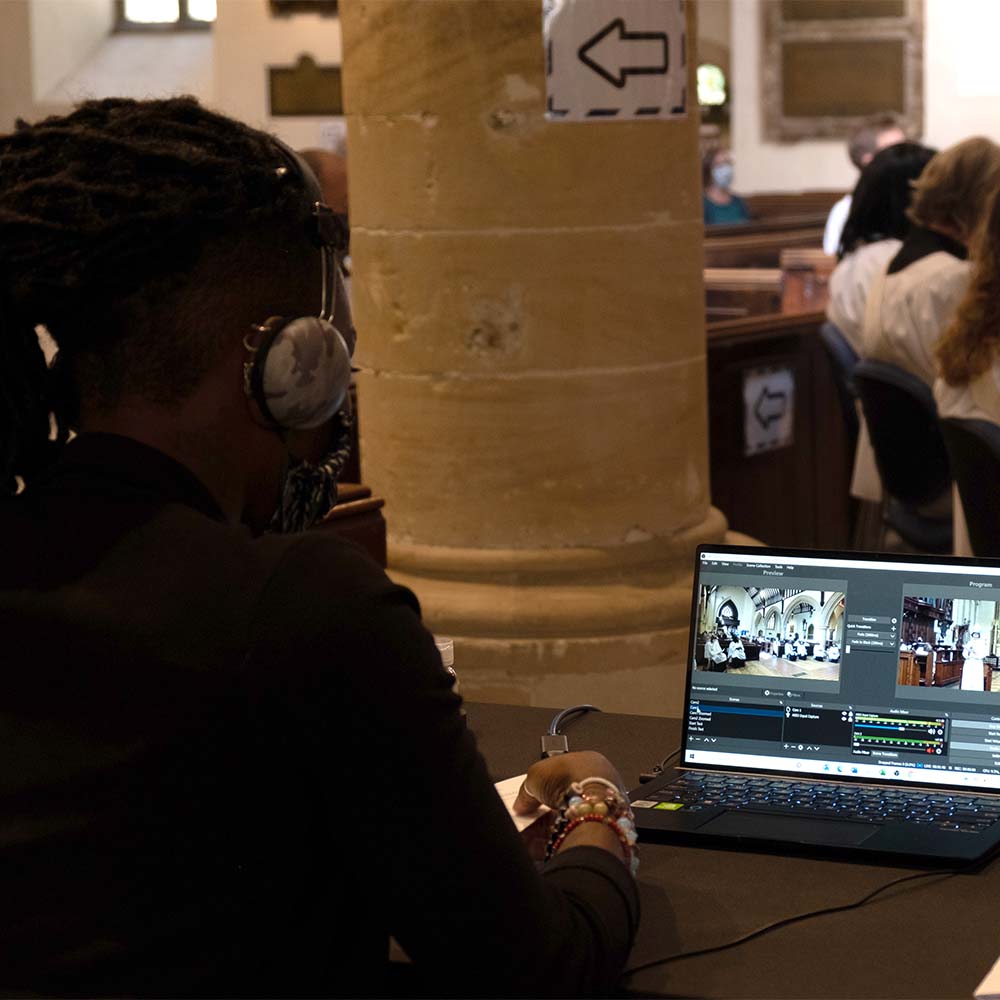 Quarterly Lunchtime Webinars
Exploring online church
Register here. Grab some lunch and join us on Thursday 22 June at 12.30pm.
The call on the Church to go out to all corners of the world (including the online) and to fulfil the Great Commission has a higher place than ever!
Please join Alice Cheeseman, our key host, to learn more.
How might you start an online Church?
What is your church purpose or mission statement?
How might the aims and outcomes of an online Church fit your purpose?
How might a community of belonging, built around an online Church project or similar, become a new worshipping community?
Future webinar dates in 2023
Thursday 14 September - 12.30-1.30pm: Community Organising Church
Tuesday 12 December - 12.30-1.30pm: Intercultural Mission
If you have any questions regarding this event, please email Sarah Flashman, New Congregations Enabler.
See what others had to say about our previous webinars.
---
ReConnect - Greenhouse Taster sessions
How can we reconnect with people not coming back to our churches?
In these cafe-style taster sessions, the New Congregations team offers time, hospitality and a simple structured approach to help you take the next step. Come for a morning, leave with a plan!
Time: 9.30am-12.30pm. Lunch is included and will be served from 12.30-1.30pm for those who wish to stay.
Location: Church House, Kidlington
Dates in 2023
Thursday 11 May: Register here via Eventbrite
Thursday 19 October: Registration link coming soon
If you have any questions, please email Sarah Flashman, New Congregations Enabler.
---
Feedback from previous events

Community Gardens
There were two things in particular that I found inspiring about the presentation on 23 March about starting a new congregation based on a community garden: how establishing the garden integrated with all the other things the church was doing in the community, and how gardening (like craft activities and music-making) puts people in touch with the joys of being a co-creator.

Dr Shirley M Northover
Licensed Lay Minister, St Peter's, Wootton
Reconnect
I saw [the event] advertised just as I was trying to set up what I hope will be a new congregation in Garsington: Tea-Time Church. So I've come along looking for a bit of support and advice and some ideas, and I've found it a very helpful morning and I'm looking forward to coming back to our Tea-Time Church inspired and enthused.

The Revd Karen Charman
Vicar of Garsington, Cuddesdon and Horspath