The Kidlington Community Hub has won the Red Kite Award for best baby and toddler group in Oxfordshire.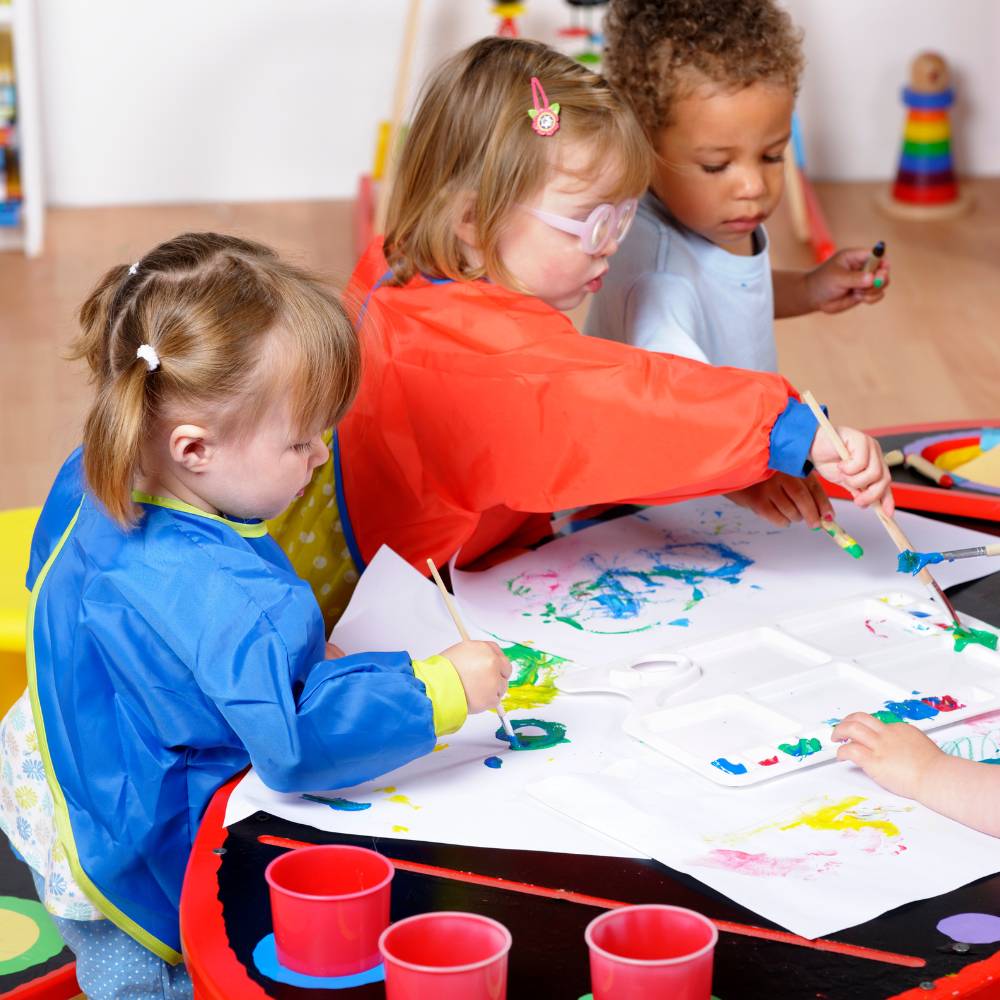 The project runs at St John's and Mary's Churches, Kidlington, and serves families from Kidlington and the surrounding area with a variety of drop-ins and support groups for parents, carers, and their children. The Hub has been open since 2016 when Kidlington's beloved Children's centre was closed down, and along with it a range of much-needed family support groups.
The aim of the Kidlington Community Hub was not only to continue the provision of vital family support groups but to grow and develop new ones, providing better support and care for young families who can feel part of a community.
The Revd Canon Felicity Scroggie, Team Rector of Kidlington and Hampton Poyle, shares more about the roots of the Kidlington Community Hub:
"The three churches in Kidlington and Hampton Poyle are very proud of 'Kidlington Community Hub'. We were pleased to extend our mission of serving the people of Kidlington and Hampton Poyle when the children's centre was closed by taking over most of the existing groups, employing our own workers, and training volunteers from the congregations and local community.

"There is something happening nearly every day and people now come to us from far beyond our parish boundaries. We partner with midwives, health visitors, and breast-feeding counsellors and are continually looking at how best to support families with babies and young children. We are excited to have won this award and would like to congratulate our lead children and family worker, Rachel, and all her team for running the project with love, creativity, and energy. We are looking to the future as we seek to expand our partnerships"
Rachel Rea, Children and Families worker in Kidlington, said:
"We are able to continue this important work only with the help of an army of amazing volunteers, various charitable funding and grants, and donations from our families. We are also incredibly proud that we won the Red Kite Days award for 'Best Baby and Toddler Groups' in Oxfordshire, with over 50,000 total votes cast across the awards categories by local families.

"This award really does highlight how many families we have successfully supported through our groups, and it is fantastic to receive this valuable recognition of all the hard work that is put in week in week out. This project really is such a worthwhile cause, and we would love to be able to grow and develop what we are able to offer to local families in need."