The Revd Michael Campling has celebrated 70 years of ordained ministry.
The Bishop of Dorchester, Gavin Collins, gave an address at the deanery service of celebration and thanksgiving for Michael's lifelong ministry. Family, friends and colleagues gathered to celebrate with Michael at St Mary's Church, Bloxham.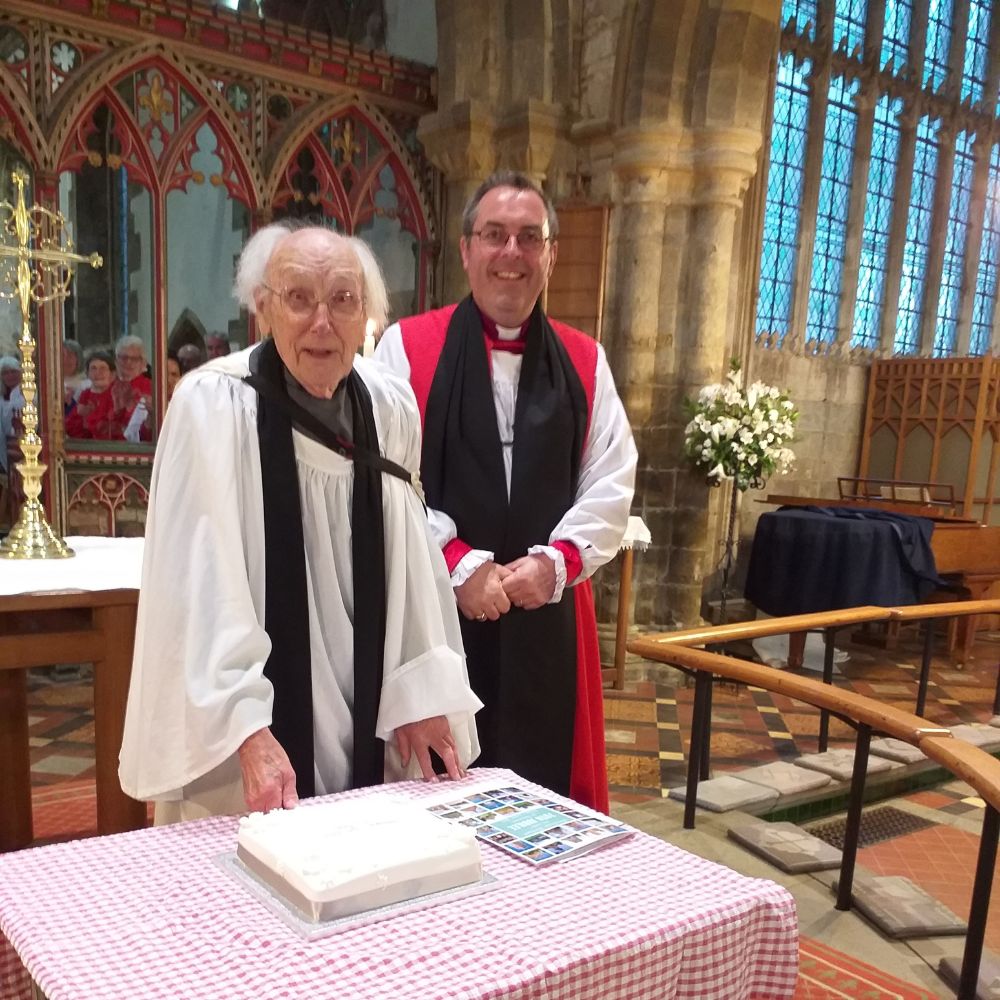 The service was a of celebration and thanksgiving for the ministry of all retired clergy and Michael led all clergy in a renewal of diaconal vows.
The service contained a piece of music composed and conducted by his son Andrew and sung by a collected deanery choir along with Michael's favourite hymns. Michael was presented with a large card and gift and cut a celebratory cake which was shared with the congregation over a glass of wine.
Born in 1927, Michael trained for ministry at Trinity College, Cambridge and Wells Theological College before being ordained deacon in May 1953 at Salisbury Cathedral, a service which was brought forward to Pentecost Sunday to avoid clashing with the Queen's coronation.
Since then, Michael has served across several dioceses including Salisbury, Southwark, Coventry, Winchester, Chichester and Oxford before retiring to Bloxham in Oxfordshire where he has remained active in ministry. Michael leads services across the Deddington deanery, including 8ams and midnight mass. At age 96, he is still playing tennis, chess and violin in Banbury Strings!