Knife crime stories continue to hit the news headlines on an almost daily basis in the UK, and they don't appear to be getting any less frequent.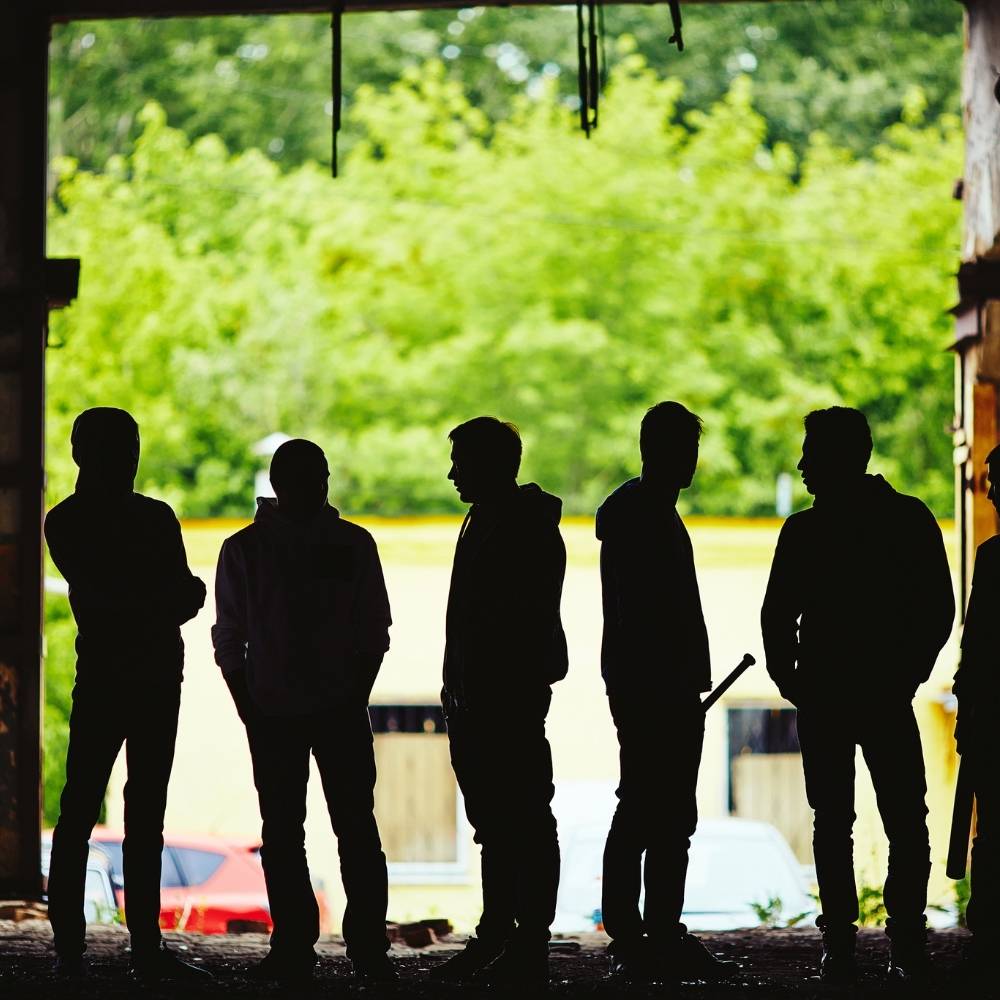 In the year 2020/21, there were 41,300 offences involving a sharp instrument reported in England and Wales. Despite a small decrease from the previous year, 2020 figures from the ONS and Ben Kinsella Trust show that since 2014 there has been an 85% increase in knife crime in England and Wales.
At the beginning of January, the Bishop of Reading, the Rt Revd Olivia Graham, led a memorial service on the one-year anniversary of the fatal stabbing of a local teenager, Olly Stephens, in Reading. Speaking to BBC Radio Berkshire after the service Bishop Olivia said:
"This epidemic of knife crime has been creeping up on us for a long time and I fear it is directly related to cuts to Sure Start centres, which we know that what happens in early years has an impact on teenage years, and stringent cuts over the last decade to youth services.

"We have got to make sure that funding is restored so that provision is there for our young people because they are living in really difficult and dangerous times."
Bishop Olivia spoke to Chris Mason on BBC Radio 4 on Friday 7 January about the rise in knife crime over the last decade, the decline in funding for youth services, and the increased power of social media platforms fuelling violence on our streets.
Listen to the full interview here:
---
During Radio 4's Any Questions show later that evening, broadcast live from Reading Minster, the panellists, including the Minister for Crime and Policing, Kit Malthouse MP, were asked whether they agree with Bishop Olivia associating a rise in knife crime with cuts to children's services in recent years.
Kit Malthouse stated that he did not think there was a direct connection between government expenditure and crime and accounted the rise in youth violence to issues including county lines drugs dealing.
Shadow Rail Minister, Tan Dhesi MP, disagreed and expressed that people are not happy with a lack of police presence and accounted the rise in youth violence to cuts in preventative services and community hubs for young people as well as low prosecution levels.
Speaking about the Scottish Violence Reduction Unit and their public health approach to tackling violence, SNP MP Joanna Cherry QC MP said: "Youth work stops individual young people becoming alienated from society".
---
With nearly a fifth of all weapon possession offences among those aged 10 to 17, as reported by the government in 2021, what can we as Christians do and how can churches play a part in helping to tackle a rise in violence among young people?
As Christians we are called to live the teachings of Jesus, to love our neighbour and serve our communities. Churches can be part of the solution, and many are already actively supporting their communities through Street Pastors, youth and after-school provision, and pastoral support. Being at the centre of our communities and offering a welcoming and safe space for children and young people is an important and unique role of churches.
Why not make time to share this music video with your youth groups? The video, part funded by the Diocese of Oxford, was filmed in Reading as part of Redeeming Our Communities' No More Knives initiative in 2021.