Bishop Steven travelled to the Wycombe Deanery on Thursday 28 April, a family of 35 churches spread across 28 rural and urban parishes in High Wycombe.
Beginning with a Eucharist for clergy at the brand new Trinity Centre in Hazlemere, Bishop Steven shared his reflections of the deanery visits so far and the feeling that everyone has come to the end of their own resources.
"We are at a time of needing spiritual and theological renewal."
The second part of the day saw Bishop Steven join the clergy for a shared lunch and informal discussion where clergy could share honestly and openly about their experiences over the past couple of years. They highlighted the challenges facing the world including the war in Ukraine, the environmental crisis, and the rising cost of living.
Courage and impact

Bishop Steven was welcomed to Wycombe Wanderers Football Club where he met the active chaplaincy at the football club and a range of community and church social action projects.
Each group shared news of their vital work supporting those in need in their communities such as those living in poverty, young people, and female victims of sex trafficking.
Meals from Marlow – a church partnership with local businesses providing meals to the local community ensuring no one in Marlow goes hungry.
Renew Cafe – a weekly drop in space where 'it's ok to not be ok', for young people from the local secondary school.
Azalea – an ecumenical Christian charity supporting and walking alongside women in Wycombe who are affected by sex trafficking.
Community Matters food hub is more than a food bank, offering support with additional costs for families such as school uniforms and utility bills.
Terriers community garden – a brand new project launching on June 5 in the grounds of St Francis of Assisi church focusing on care for creation and creating relationship with the community.
Hills Cafe opened in 2016 in the heart of Micklefield serving a deprived community with kindness and generosity.
Sanctuary is a place of rest and safety for vulnerable people open on a Saturday night in St All Saints Church, High Wycombe in partnership with local Police and Wycombe Street Angels.
An evening with lay leaders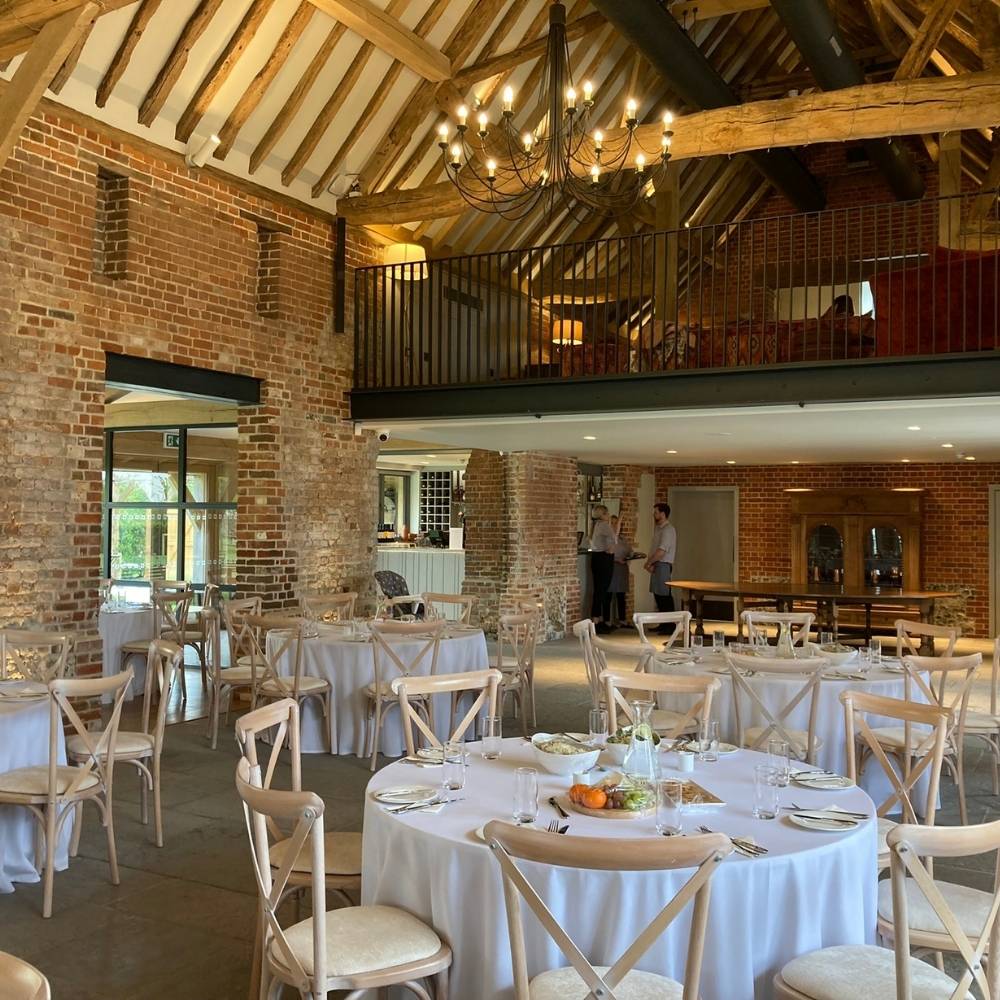 At the new Rackley's events venue, Bishop Steven joined lay leaders and other church volunteers from rural churches for an evening meal and constructive conversation. With fifteen rural churches in vacancy, a group of lay leaders presented a recent review of the long-term sustainability of their rural churches covering three key areas of community engagement, schools and young people, and mission and evangelism.
"We must reimagine the rural church as the beating heart of the little community".
The evening drew to a close with a short reflection given by Bishop Steven based on the story of Jesus' resurrection in Luke's gospel and his offering to the people at the time being just the same as what is offered to us now.
Bishop Steven's next visitation is to the Abingdon Deanery on 12 May. Read more about the previous visits and save the date for your deanery.