A wildlife-friendly contemplation garden has helped St Giles' church, Great Coxwell to an Eco-Church Bronze Award from A Rocha UK.

The garden, set in a field next to the church, was originally created in 2012 as a Remembrance garden, but in 2021 it was re-designed and developed. The space has been managed by a dedicated committee and local volunteers who have erected new fencing, hedges and seating.

"All the planting has to be native and wildlife friendly," says the Revd Maureen Turner, Vicar of St Giles.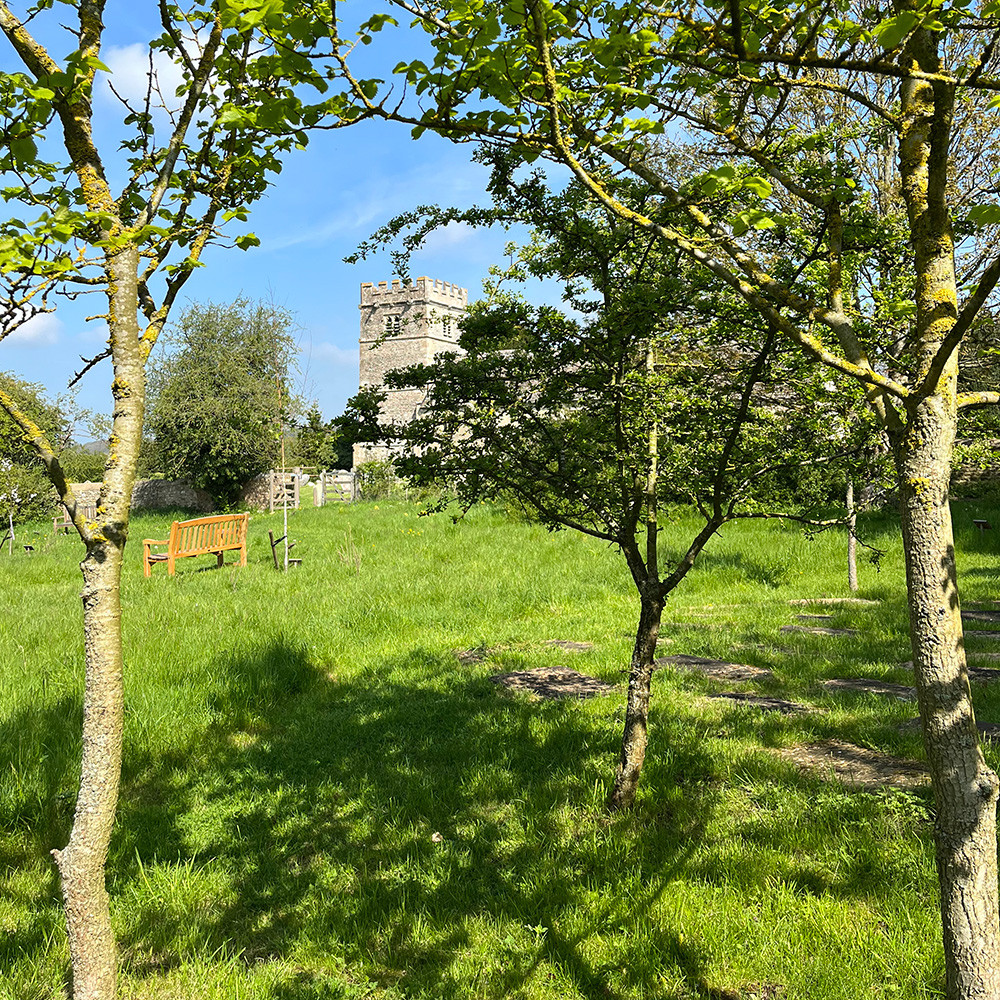 Bats, hedgehogs, deer, butterflies and birds have been attracted to the space and the congregation have planted trees including a Bird Cherry tree to mark the late Queen's Platinum Jubilee. The garden now supports more than 200 species.

A pathway around the garden invites visitors to sit and reflect on seven prayer markers which include suggestions to contemplate 'Joy' 'Tranquility' and 'Memories'.

"The garden appeals to those of all faiths and none," says Maureen. "We aim to show that the church is open and there for everyone. The garden is an important part of that. It raises awareness that we all need to be looking after the planet and we can look after our little corner. We hope to keep adding to it and improving it and that it will be there for years to come," she says.
Caring for creation
Our new Environment Resource pack for parishes includes a dedicated churchyard nature hunt download for families and young people to use in their local churchyard.
Responding to the environmental crises is a key common vision area of the diocese. The climate emergency is one of the most pressing issues of our age. Read more about the diocese's aim to reach 'net zero' and environmental action.