Now into the second half of his series of deanery visits, Bishop Steven visited the Amersham Deanery on 5 May, meeting with local church leaders and those involved in the local response to the Ukraine crisis.
Gathering at Holy Trinity Church, Penn, Bishop Steven and local clergy shared in a Eucharist together, with Bishop Steven preaching on the journey of Elijah in 1 Kings 19 - a time of testing of leadership. Recalling his sabbatical taken shortly before the beginning of the pandemic, Bishop Steven reflected on the need to create time for recovery and renewal.
"The real gift of that space was learning to hear the voice of God again... In that journey ordinary things become extraordinary."
Moving to the Penn Church Hall, clergy were treated to lunch by a team from Holy Trinity as they shared their thoughts on ministerial life in this moment. Many mentioned the increased pastoral demands following on from the pandemic and the deepening cost of living crisis, and some reported a feeling of intensity to all they are doing at the moment - a one clergyman said, "My head hurts a lot of the time."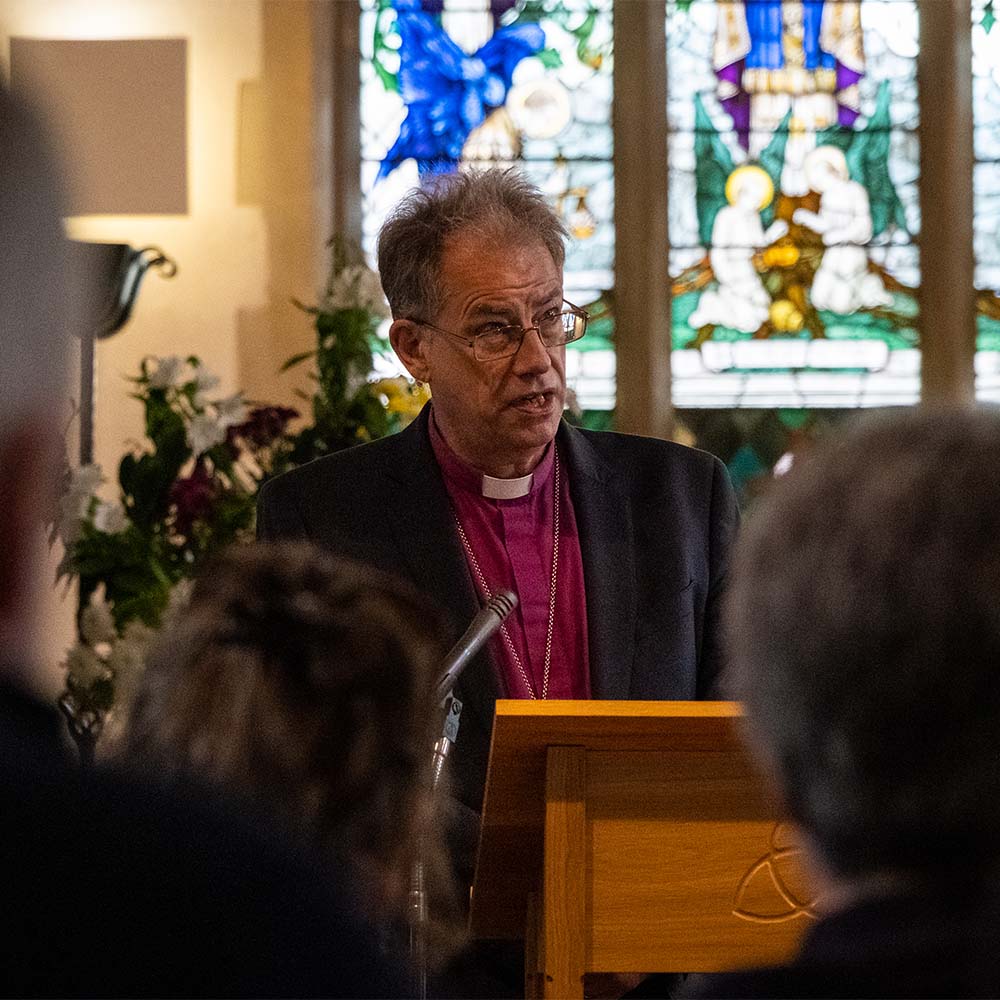 The deanery is also full of hope for the future, and many rejoiced in seeing new members joining the congregation having sought out the church online during Covid restrictions. In a poignant reflection, one vicar commented on how a seemingly fallow season isn't a season of loss; it's a time of growth and strengthening below the surface.
After lunch, the Bishop visited Dove Cafe, a warm and welcoming space newly opened in St Thomas' Church, Holtspur. The cafe has quickly become a vibrant community space and has particularly been useful in welcoming Ukrainian refugees and creating a hub of support for their host families.
The Revd Michael Johnson shared his thoughts on the community's experience of the hosting process. The church provides regular sessions for both refugees and hosts, and Yulia Johnson, whose parents and grandmother live in Kiev, is currently working on translating the liturgy to make church services more welcoming and accessible. Paul, a key member of the team supporting the refugees, praised the generosity of the community - a quick message asking for a driver elicited 70 offers of help in just one day.
At St Marys Amersham, Bishop Steven shared a meal with lay leaders before going on to St Mary's Chesham for an evening of discussion and a short act of worship, led by Rev'd Edward Bowes-Smith, with parishioners and clergy from across the deanery.
Bishop Steven's next visits see him travelling to Abingdon and Henley. See the journey so far and save the date for your deanery.