Continuing with his visits around the diocese, Bishop Steven joined clergy and lay leaders in the Bracknell Deanery on Thursday 10 March for a day of listening, learning and community visits.
The first stop of the day was a Eucharist and lunch meeting with deanery clergy at Warfield Church, on the northern outskirts of Bracknell. Bishop Steven spoke in the service, led by the Revd Michelle Porter-Babbage, from Genesis 1 acknowledging the significance of rest in creation.
"In the Hebrew concept of time, evening comes before the morning. Our day begins with rest, and we leave the ordering and sustaining of the world to God's grace and goodness so that we can join in what God has been doing when we are rested."
During group discussion over lunch, clergy highlighted that they are at a much lower capacity than they were two years ago, but that they are supportive of each other and building better communication within in the deanery to help and respond to crises.
Bishop Steven answered questions on a range of issues raised by clergy such as Lay ministry training in the diocese, changes in the mental health of young people, and the role of the church in supporting refugees from Ukraine.
A space for prayer and reflection

Bishop Steven travelled to Ranelagh School, a Church of England Secondary school in Bracknell, to meet with the Headteacher and Chaplain, and spend time with students in the dedicated prayer room at the school.
The school visit finished with a Q&A for students from the school Christian Union. Students heard from Bishop Steven about his role in the House of Lords, climate change, and technology as well as his hobbies of playing video games and making pizza for his grandchildren!
An evening in Easthampstead
Before speaking in an evening service at St Michael and St Mary Magdalene, Easthampstead, Bishop Steven spent time with a group of churchwardens from across the deanery at the church. They highlighted the key issues facing their churches and some of the steps they are taking to build new relationships with their communities and expand mission into different age groups. Despite feeling like they are loaded down with work, several wardens spoke about how the pandemic had developed their role and enabled them to learn new skills.
"Being a churchwarden has strengthened my faith."
Deanery Visitations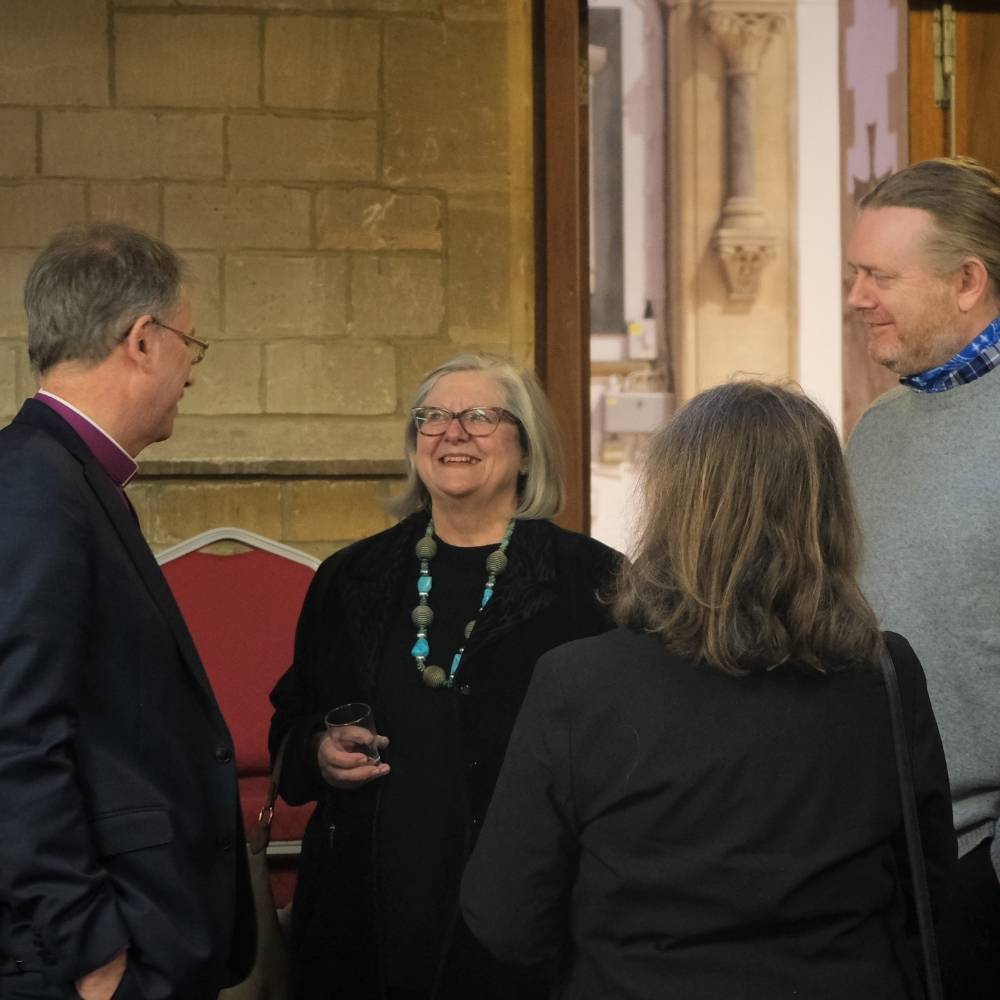 Bishop Steven is travelling to each of the 29 deaneries in the Diocese of Oxford this year to meet with and hear from local people and church leaders. Bishop Steven will be visiting a range of community projects, schools, charities and more to hear about their important work and the growing mission and ministries of parishes across the Thames Valley region.
The next visit is to the Newbury Deanery on Wednesday 23 March.