For the last nine years St Luke's, Canning Crescent in Oxford has been delivering regular arts workshops as part of its ministry in the city.
The church has formed a long term relationship with Romanian artist Daniel Balanescu which recently blossomed into a role as its artist in residence.
"The vision grew to welcome neighbours and art lovers alike to explore together the rich language of creativity and the arts," says Siegi Dethune, the church's administrator.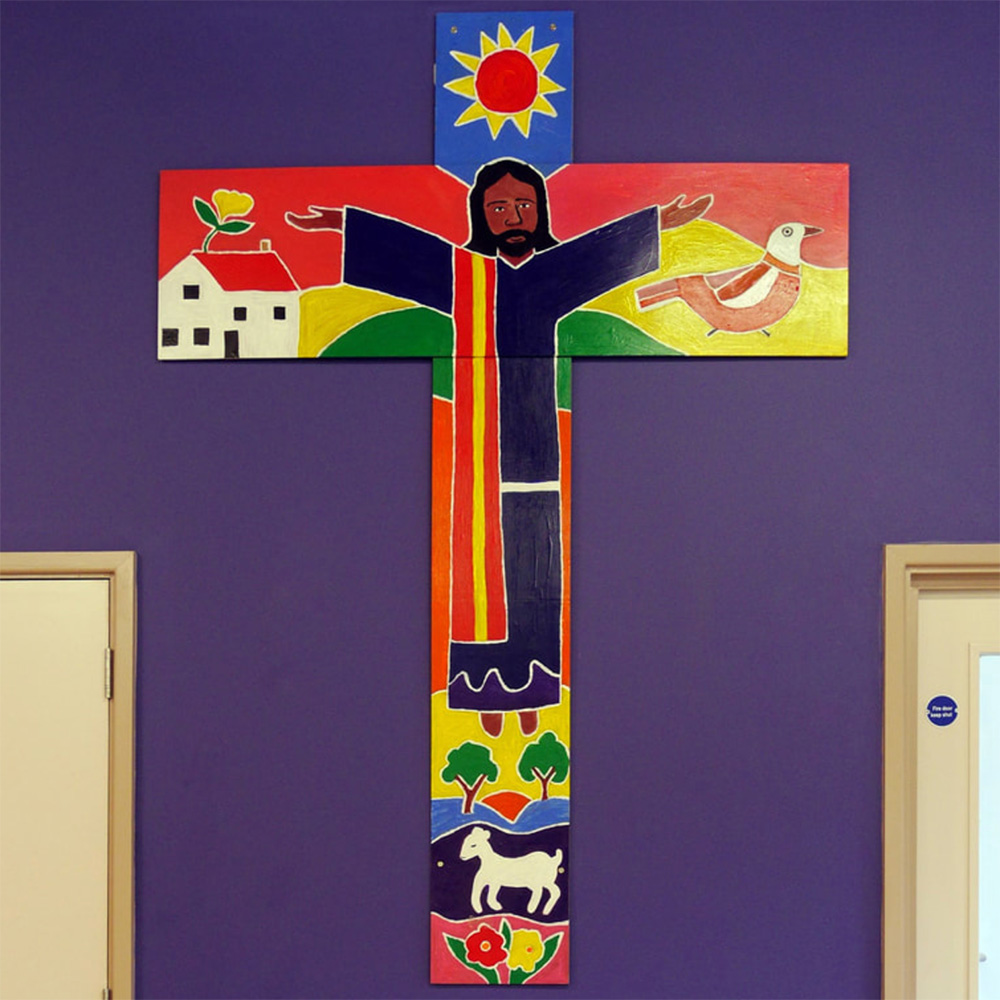 More than a dozen arts workshops have been run at St Luke's since their inception. They have covered a broad range of disciplines: mosaic, mask-making, objects, pottery, ceramics, origami, textile printing, painting. Plus poetry and songwriting.
The project has benefitted from a Development Fund grant from the Oxford diocese to the parish of St Matthew's with St Luke's.
In 2022 one workshop explored scriptures where hands were used in different ways. "We looked into Jesus' hands first, and gradually shifted focus to our own hands towards Pentecost," says Siegi. All the work was gathered in one overarching image.
On his website, Daniel says he's inspired by the turmoil of our times. He uses different techniques and materials to bring his ideas to life; silkscreen print-serigraph, fibre art design and has experimented with fabric, threads, stitch, paint, text, wax and unusual mixed media material. He studied textile design at National University of Arts in Bucharest.
"We love the way he looks at life and the way art speaks in ways that words cannot convey," says Siegi.
"We invite all those who feel called to join in. That gives us a lovely blend of people from local residents to those who are more artistically inclined. We love to make communal works. That's often the most satisfying part of the whole process."
Many of the completed pieces decorate the church and its hall. A testimony to the creativity generated by the project.
"The act of creativity is very close to the spiritual experience," says Siegi. "When you are inspired, where does it come from? God himself is a creator."