The Revd Jane Willis has been appointed as the new Team Rector of Dorchester and Vicar of Warborough in the Dorchester Team, which covers the 10 parishes around Dorchester Abbey, in the heart of South Oxfordshire.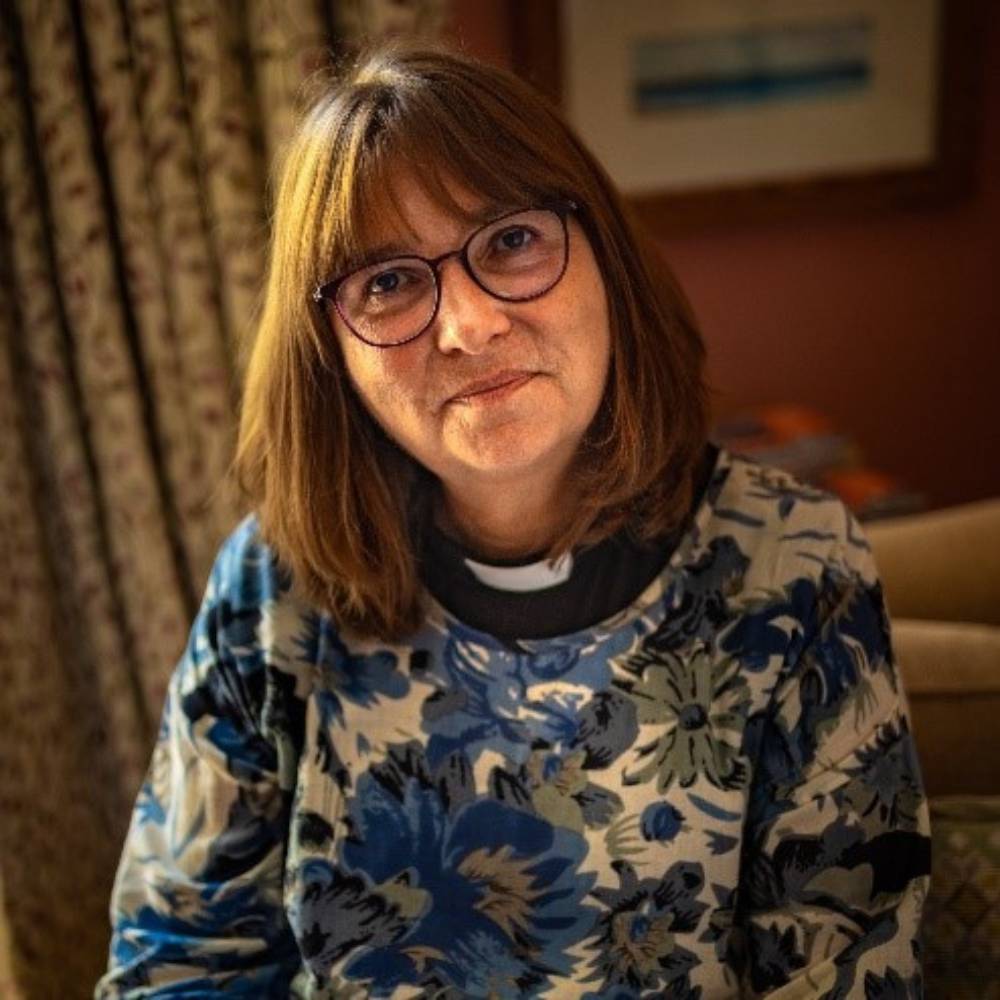 Jane joins the Dorchester Team in February from her current role as Rector of Holy Trinity Hurstpierpoint, in Sussex. Jane will be licensed and welcomed to the diocese in a service at Dorchester Abbey on Monday 13 February.
The Revd Jane Willis shares what she is most looking forward to in the new role and asks for prayer for the time of transition:
"I'm delighted to be coming to serve as Team Rector for the Dorchester Team. As I've journeyed through the appointment process, I've had a prevailing sense of God's goodness and have a deep and joyful sense of call – along, of course, with a healthy sense of dependence on God.

"There's so much I'm looking forward to – ministry in the Abbey with its rich spiritual history and to all the aspects of its life including the arts and service to the diocese; sharing ministry with a large team across the group of churches, loving individual places and people while exploring what it means to be 'better together'. I'm also looking forward to ministry in the Diocese of Oxford – I'm won by the clear vision to be 'a more Christ-like church – Contemplative, Compassionate and Courageous.

"I'd really value prayer for this time of transition – for good endings and beginnings, for the church in Hurstpierpoint as they enter the vacancy and appointment process, and for the Dorchester Team as they get me as their Team Rector."
The Rt Revd Gavin Collins, The Bishop of Dorchester, said:
"It is wonderful news that Jane will be joining us in the Dorchester Team and taking on this important role at the Abbey. I am looking forward to working with Jane and the blessing her leadership and ministry will bring to the Abbey and the Dorchester community."
About Jane
Jane is married to Gerry, a Licensed Lay Reader, and together they have three adult daughters and four grandchildren. Jane is currently the Rector of Holy Trinity Hurstpierpoint, Sussex. She has spent much of her adult life in Sussex which is where her call to ordained ministry began. Jane worked in full-time lay ministry in Northampton before completing ordination training in Oxford. She has served in various ministry roles including at Shrewsbury Abbey, in rural north Devon, and as a Chaplain at a Children's Hospice.
In her spare time, Jane enjoys walking, exploring and photographing new landscapes, and spending time with her family, who she will be much closer to once living in Dorchester.
About Dorchester Abbey
More usually known as Dorchester Abbey, the Abbey Church of St Peter and St Paul is the parish church of Dorchester-on-Thames and is rich in history and heritage, art and culture.
The Abbey serves not only as the spiritual centre of the village, with many different parish activities, but also as pro-cathedral and place of pilgrimage. It is a popular tourist destination, educational resource, and, as the largest public building in south Oxfordshire, a much-sought-after venue for concerts and other major events.