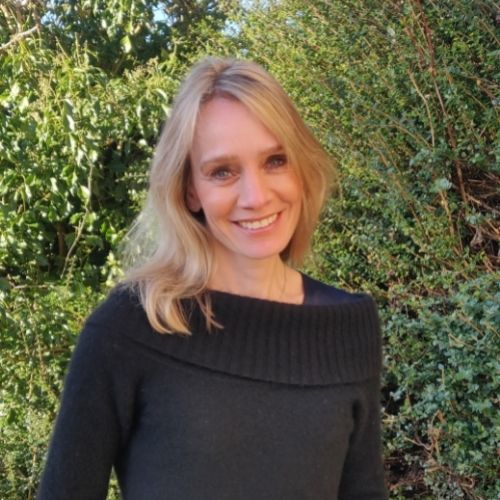 Louise Whitehead joins the diocese at the end of January and brings experience and expertise from working in children and young people's social work practice and management for Oxfordshire County Council.
As Head of Safeguarding, Louise will lead the Diocesan Safeguarding team working closely with the senior leaders in the diocese including bishops, archdeacons, and the Independent Chair of the Diocesan Safeguarding Panel. This is an essential role in the diocese providing strong leadership and oversight to ensure that all parts continue to work together to form a safer Church for all and prioritise the welfare and protection of children and adults in the diocese.
The diocese is committed to driving a positive safeguarding culture where the needs of survivors are the centre and where all worshipping communities and church-based activities within the diocese are safe spaces. Whether explicit or implicit, the Christian values guide decision-making in the diocese and it is committed to safeguarding being the responsibility of everyone.
A continued culture change
Reflecting on her appointment, Louise Whitehead said:
"I am pleased to be taking on this role leading safeguarding in the Diocese of Oxford. I am looking forward to working with churches across the Thames Valley, using my experience in social work and multi-agency working to collaborate with partner organisations and agencies to ensure the provision of a network of effective support and resources in the diocese.

"I am excited to be working with an already established safeguarding team and building on the excellent work that has already been done to make safeguarding a key priority across the whole diocese. I am hopeful for the future of safeguarding in the diocese and for a continued transformation and culture change at all levels among all parishes and churches."
Poli Shajko, Director of HR and Safeguarding in the Diocese of Oxford, commented on the new appointment:
"This appointment is a testament to our unceasing commitment to the protection and safeguarding of all people, especially children, young people and vulnerable adults, involved in the life of the church in the diocese. I am delighted that Louise is joining us as our new Head of Safeguarding and look forward to working closely together to ensure a safer church for all in the diocese."
About Louise Whitehead
Louise has been working in local authority social work after qualifying as a Social Worker eight years ago. She has been involved in management, training, and promoting best practice within the local authority. Prior to this, Louise worked in International Development and completed doctoral research at Oxford Brookes while living in Phnom Penh, Cambodia.
Louise is engaged with her local parish in Oxfordshire as a church safeguarding officer and has experience as a churchwarden and PCC member.
Louise's other roles include working as an evidence ambassador for the What Works Centre for Children's Social Care, a practice tutor for Frontline and as a volunteer with Circles Thames Valley.