The Diocese of Oxford has announced that the Rt Revd Gavin Collins, Bishop of Dorchester, will take on additional responsibility as Warden of Readers for 12 months from September 2022.
Following the retirement of The Revd Canon Dr Phillip Tovey earlier this year, the diocese has announced that the role of Warden of Readers will be held by the Bishop of Dorchester. In addition to his current episcopal duties Bishop Gavin will take on the leadership and advocacy for Licensed Lay Ministers (LLMs) in the diocese.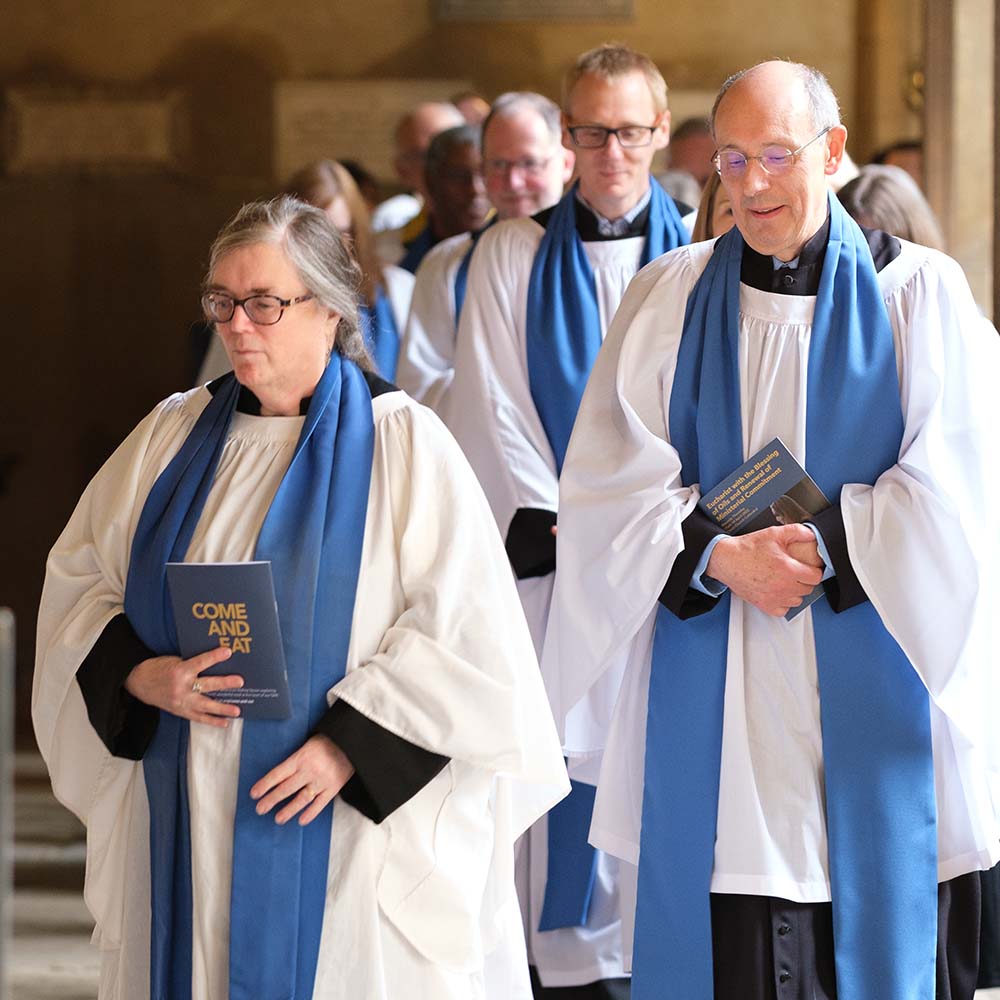 LLMs wear a distinctive blue preaching scarf and are lay people who have been formally trained to teach, preach and minister in our parishes.
There are over 250 LLMs in our diocese who are variously involved in evangelism, mission enabling, teaching, preaching, leading of worship, taking funerals, leading a Fresh Expression and community outreach.
+Gavin was consecrated Bishop of Dorchester in April 2021 and is delighted to take on this diocesan-wide role:
"Having started in ministry as a lay minister myself it is my privilege to take on the role of Diocesan Warden of Readers. I'm ready to offer prayer, help and support, so do get in touch. And please pray for me as I take up this role."
The Warden of Readers role is wide and varied. Alongside Area Advisers, +Gavin will provide pastoral and practical support for those who are already licensed and, together with our vocations team, walk alongside those who are exploring a vocation to licensed lay ministry. He will license new LLMs and oversee the renewal of vows at an annual service.
If you would like to explore God's calling on your life, the diocese has a team of people who are there to listen to your story and advise you about what you are feeling and where it might be taking you. Find out more on the website at oxford.anglican.org/exploring-your-vocation
---
Notes