32 new deacons ordained at Christ Church Cathedral on Saturday 2 July by the Bishop of Oxford.
The ordinands will serve their curacies in parishes across the diocese and in a range of church contexts. Rewatch the services online - find details at oxford.anglican.org/livestream.
Read more about this year's ordinands and hear from some of them below as they join their local radio presenters ahead of their ordination.
See the full photo gallery of the day on our Facebook page.
Ordinands on the radio
Meet the ordinands

Berkshire Archdeaconry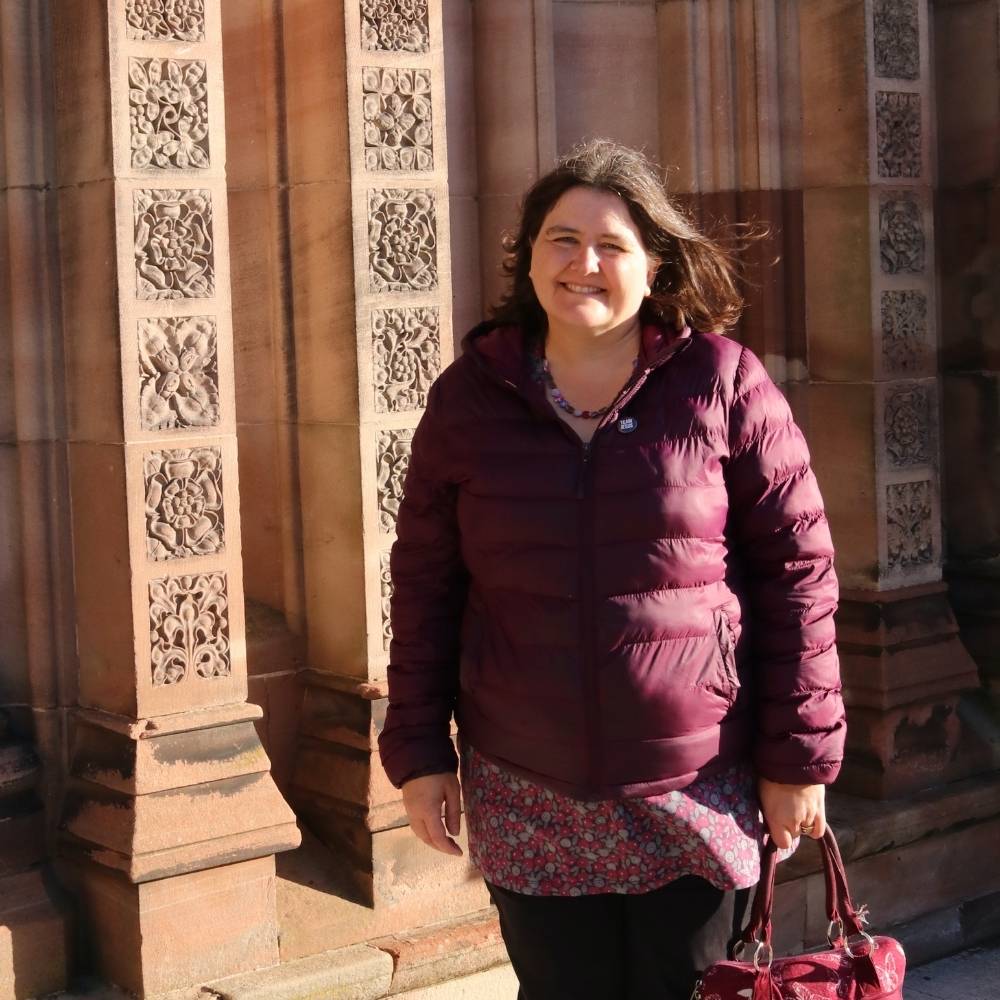 Carol Atkins
After coming to faith as a child, Carol has sought to follow God's call ever since. She has worked as a paediatric nurse, and a family support worker and pioneered two social action projects. Carol is married to Chris with two young adult children. She is looking forward to serving her curacy as a Pioneer Curate in Reading Gateway.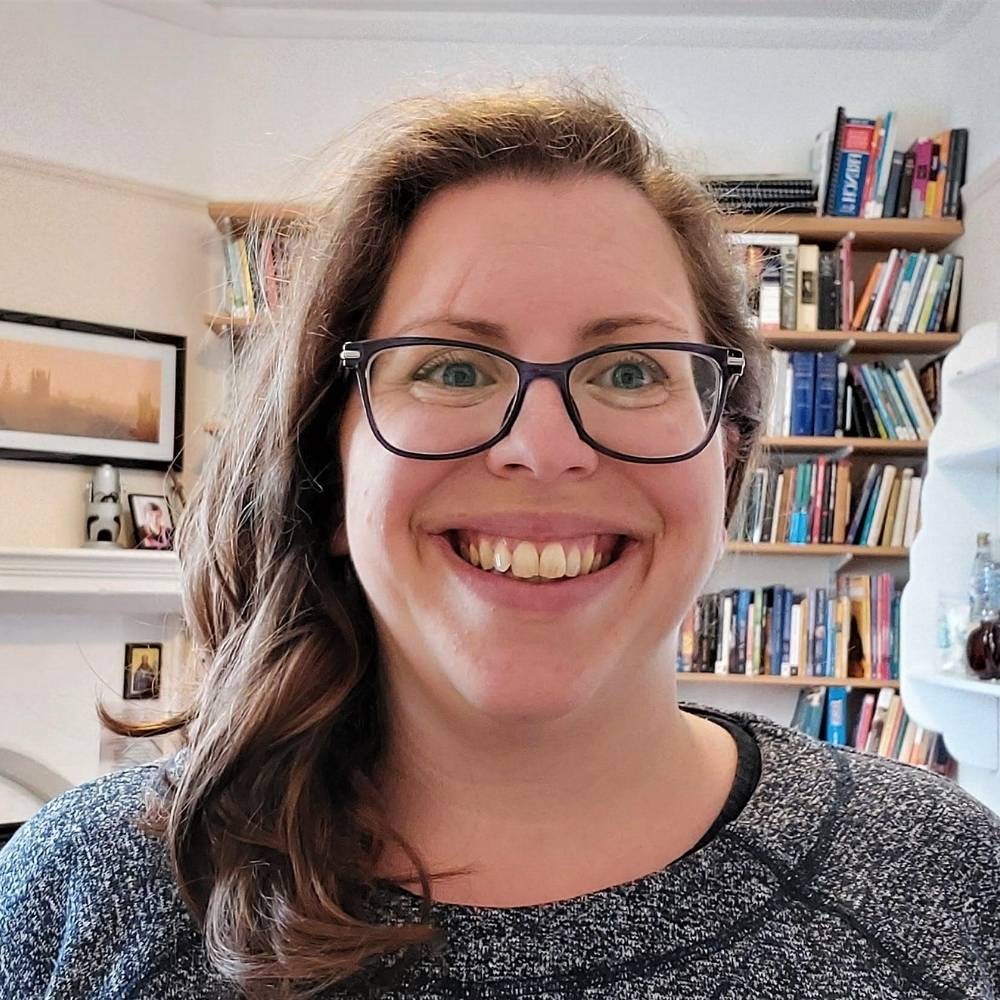 Jen Green
Jen is married to Graham with two children, Beatrice and Edward. Before exploring a call to ordination Jen was an English teacher and Assistant Head. She recently learned to roller skate and wants to learn to cartwheel! Jen is excited to serve her curacy in the Benefice of Basildon, Aldworth and Ashampstead.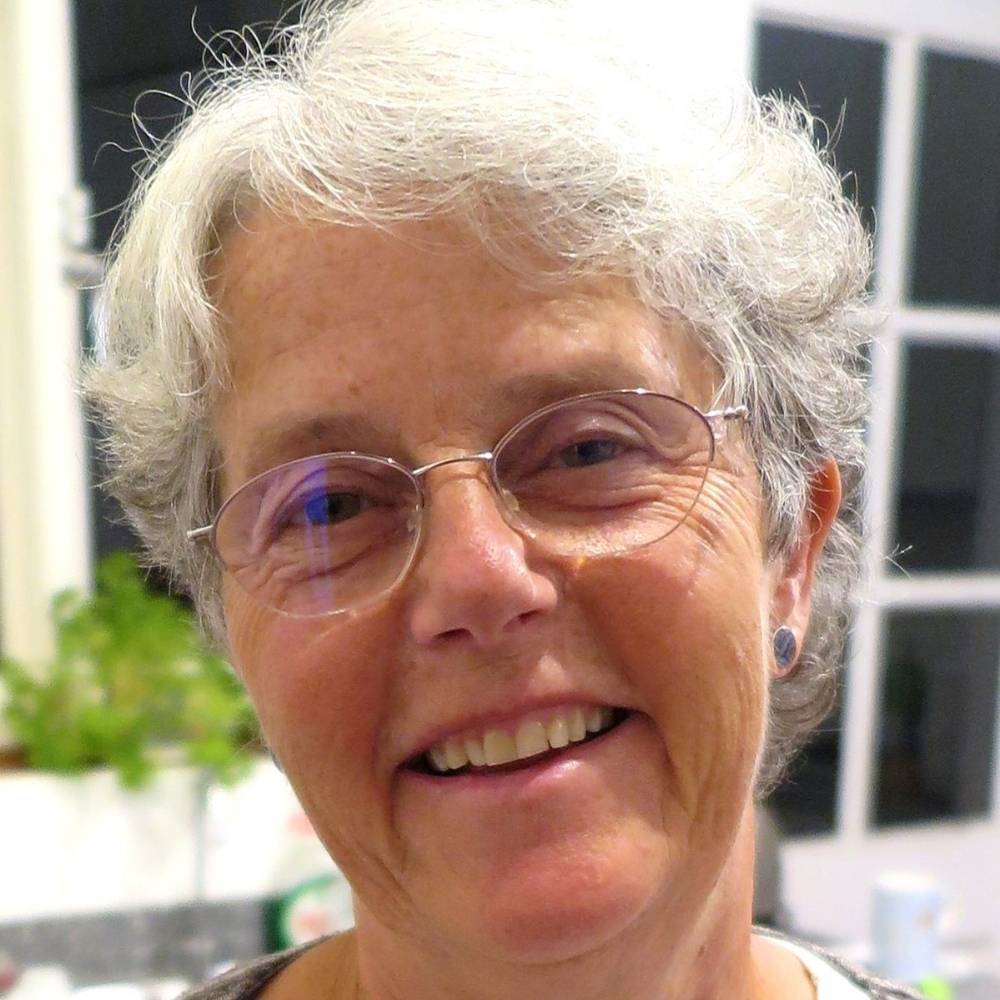 Catherine Radcliffe
Catherine, a vicar's daughter, has had a lifelong faith that has grown into ministry. After careers as a science teacher and research scientist, she gained a PhD in Glycobiology aged 55. Catherine is married to a civil engineer, they lived overseas for eight years and have three children and seven grandchildren. She will serve her curacy in the Caversham, Thameside, and Mapledurham Benefice.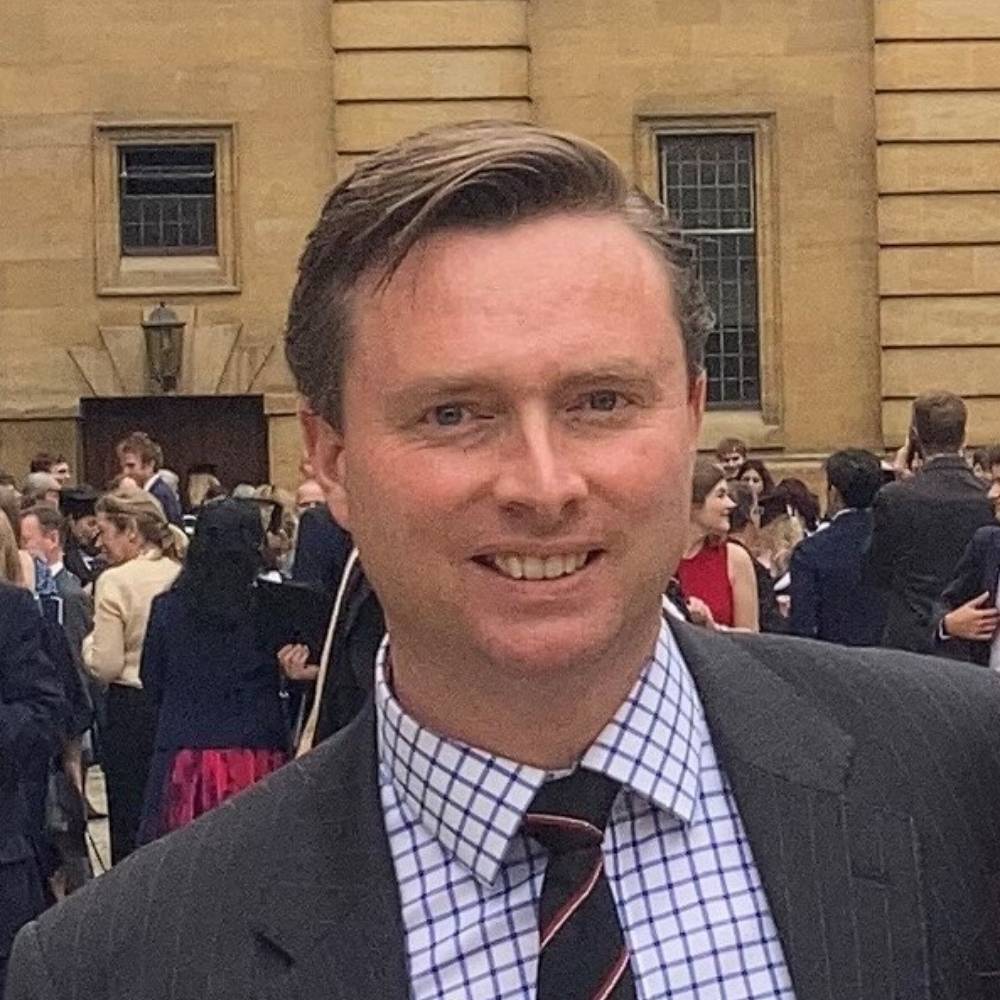 Sebastian Way
Before answering God's call to ordained ministry, Sebastian was a lawyer in London and in Reading, where the ruins of the great Cluniac abbey proved a source of inspiration. He prays that his service as assistant curate in another Reading church will leave it in somewhat better condition! He will serve his curacy at St Giles, Reading.
Ed Yates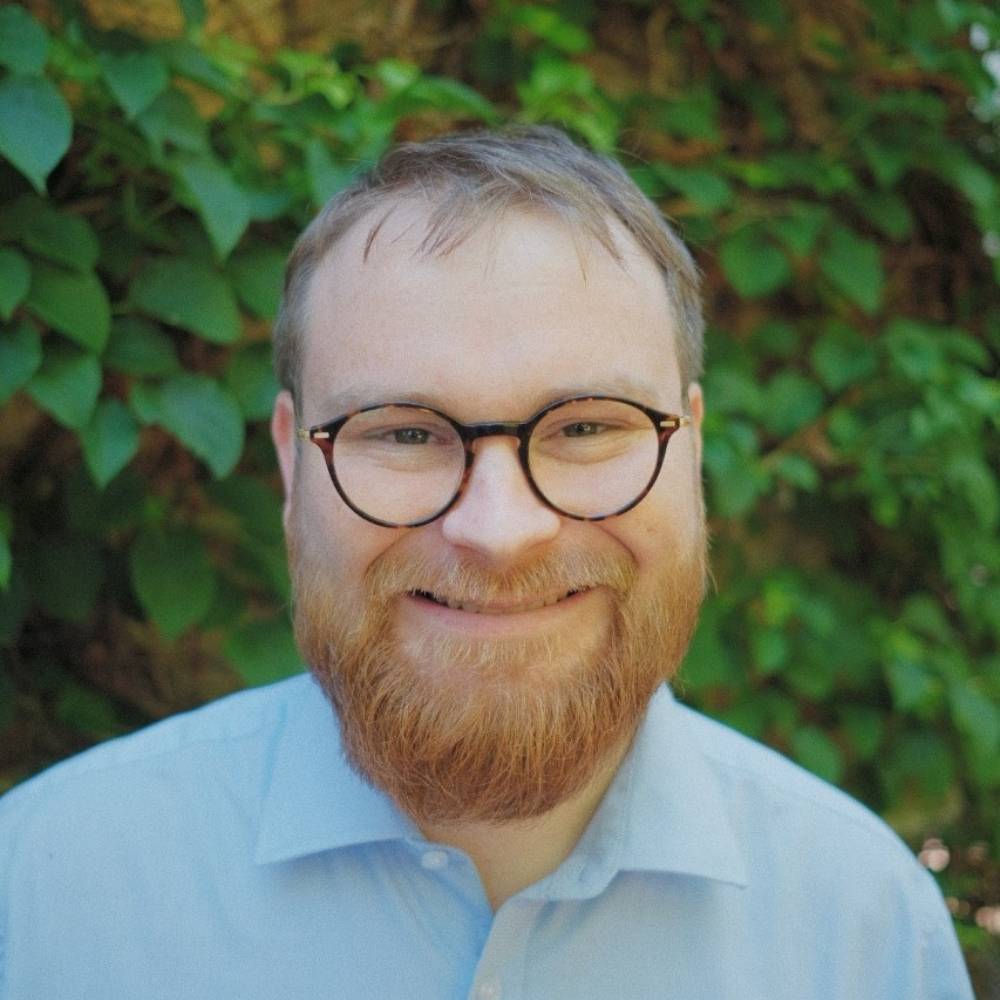 Ed grew up in Birmingham and came to faith in his teens through the Boys' Brigade at his parish church. He studied Modern Languages at university and is married to Jane, a science teacher. Ed explored his vocation whilst working in student ministry in London. He will serve his curacy in the Parish of Shaw Cum Donnington.
Dorchester Archdeaconry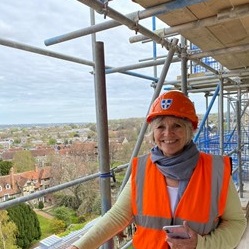 Val Kearney

Val is coming to ministry later in life and hopes to bring along accumulated experience and wisdom learned along the way. Her route to ordination has had amazing heights and depths, including climbing the scaffolding at Canterbury Cathedral during a residential stay! Val will serve her curacy in the Icknield Benefice.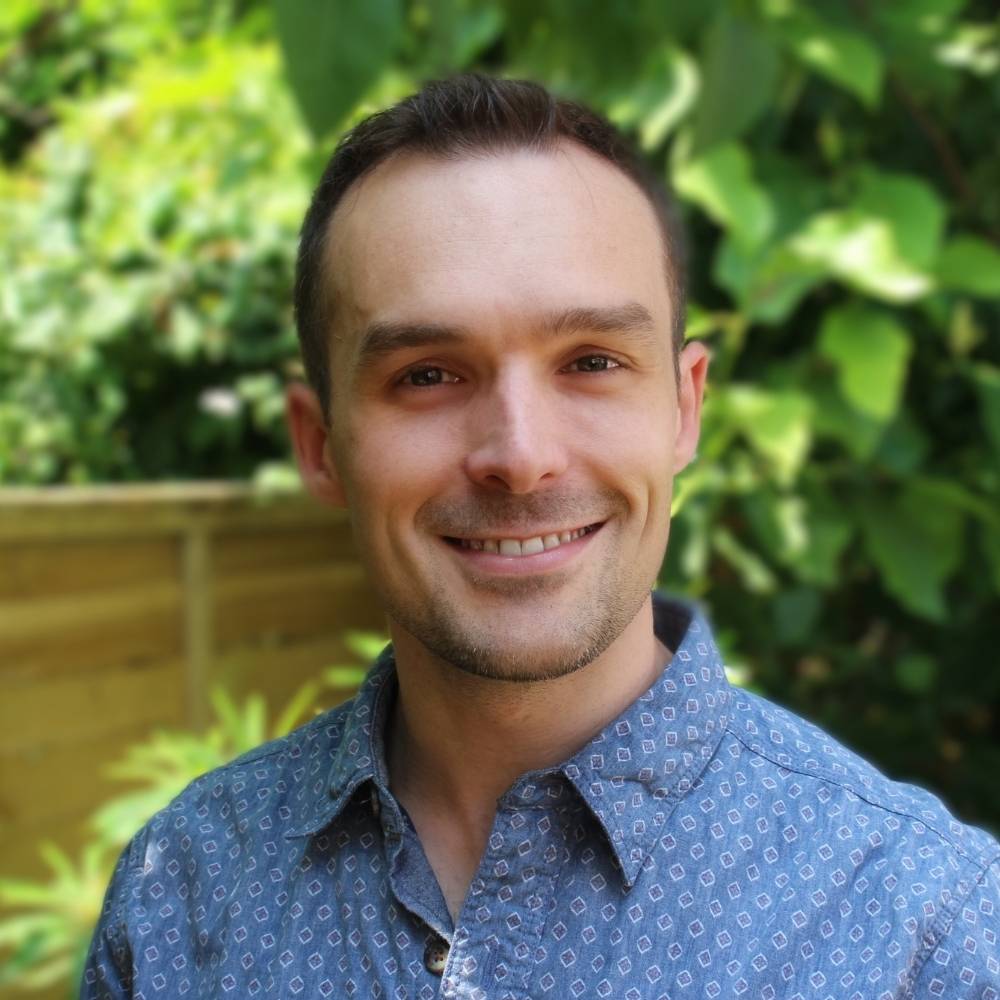 Andrew Cowan
Andrew came to faith in Jesus while growing up in Northern Ireland and is pursuing a dual vocation in parish ministry and theological education. He is husband to Heather and father to Evie, Jamie, and Hal. In his spare time, Andrew roasts coffee, binds books, plays guitar, and tries to avoid sounding like a cliche. Andrew will serve his curacy at Holy Trinity, Henley-on-Thames.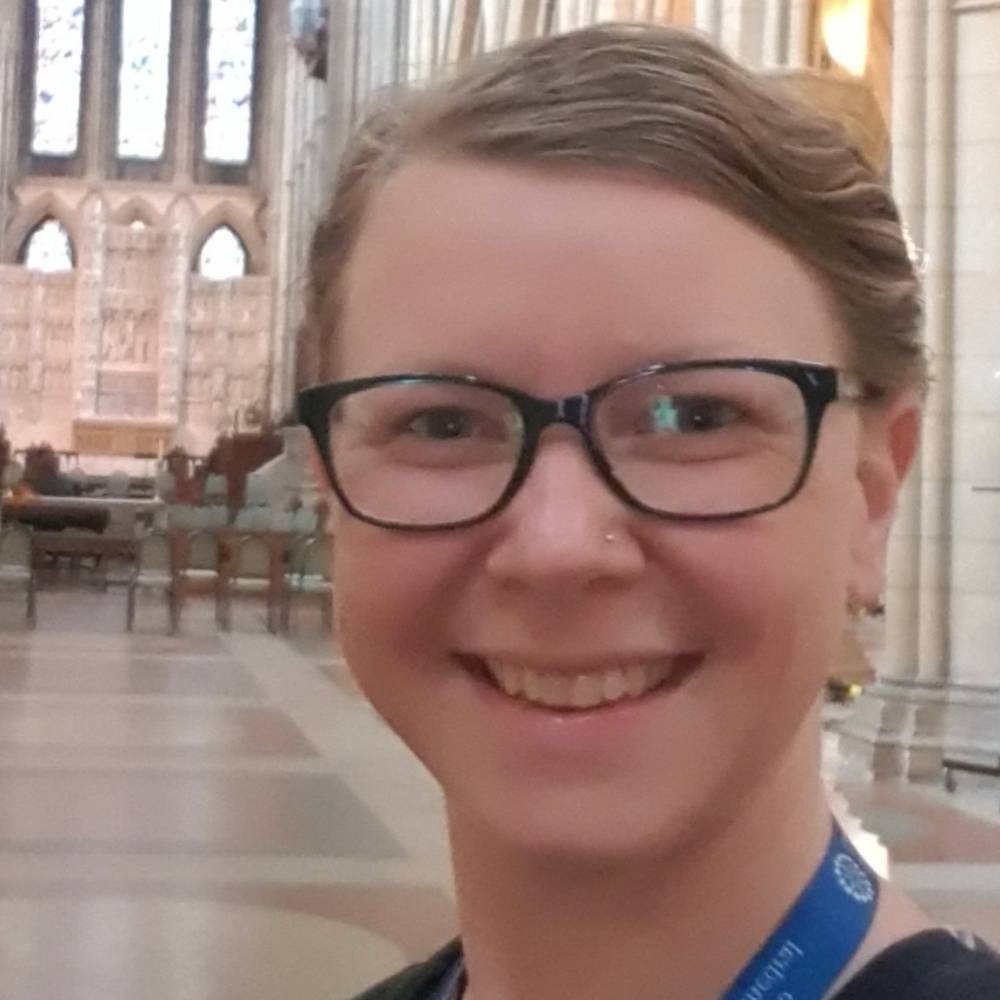 Katie Welborn van Santen

Katie has a background in marine biology and science teaching. When she's not wild swimming, she loves to make, bake and grow. She's recently married to Miles, who is also a curate. Katie is passionate about God's creation, inclusion, and finding God in the dark places. She will serve her curacy in the Brize Norton and Carterton Benefice.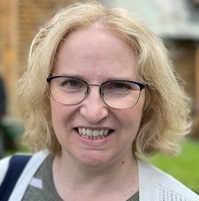 Anne Curtis

Anne first felt called into ministry in 2012 and became a Licensed Lay Minister before beginning further studies at Cuddesdon. Anne continued tutoring A level Maths during training and loves travelling, gardening and knitting. Anne will serve her curacy in the Radley, Sunningwell & Kennington Churches.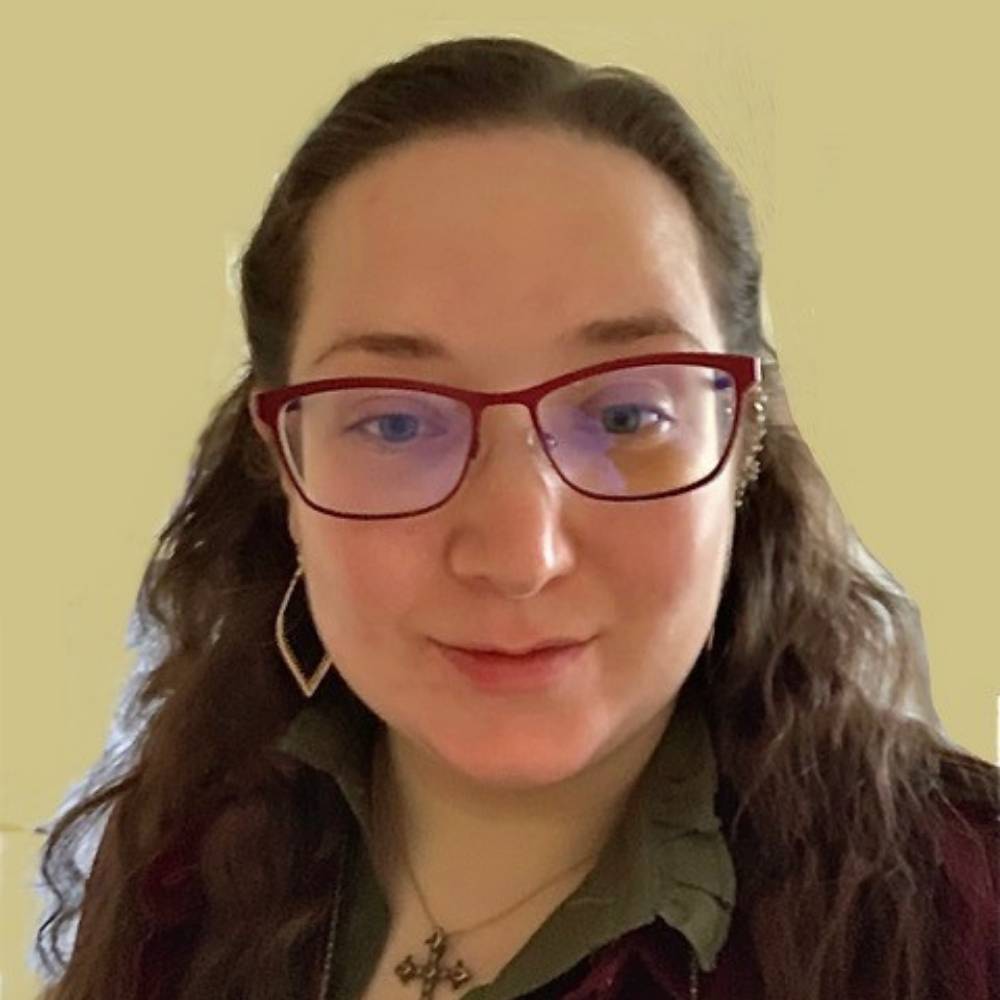 Emma Endean-Mills

After studying Divinity in Aberdeen, Emma worked in international law publishing and administration. Having recognised a calling to ministry at a young age, she has enjoyed exploring different worshipping communities and forms of spirituality in the Church. Emma enjoys various creative pursuits, including writing, recorder playing and knitting. She will serve her curacy at St Mary the Virgin, Thame.
Heather McCulloch


Heather came to faith as a teenager and has been serving in lay leadership and ministry, alongside work and family life in London and Oxfordshire. She has worked in architectural practice and as a personal counsellor. Heather is married to a priest and they have three teenagers. She will serve her curacy in the Hanborough and Freeland Benefice.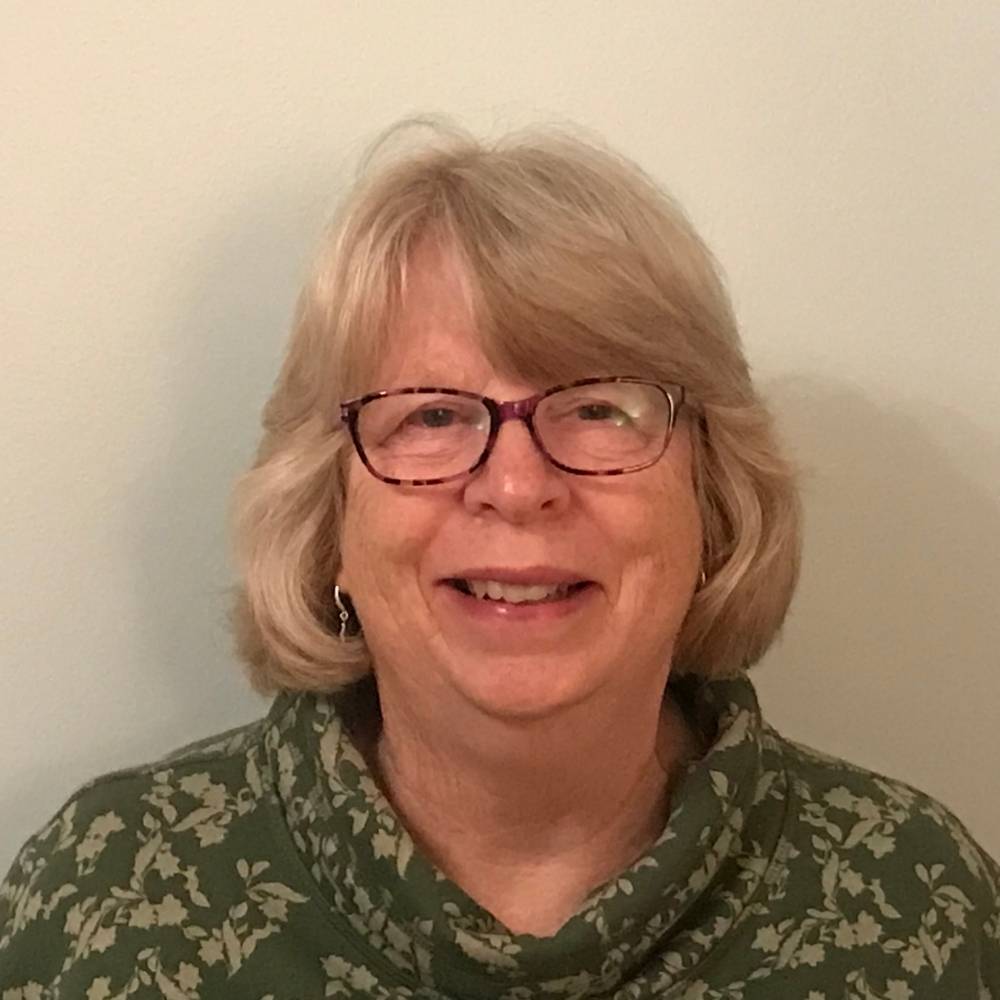 Rosalind Steel

At a stage of life when most people are heading towards retirement, Ros is beginning a new adventure. Her journey as a disciple of Jesus has led her to work in teaching, pastoral care, counselling and licensed lay ministry. Ros will serve her curacy in North Abingdon Parish.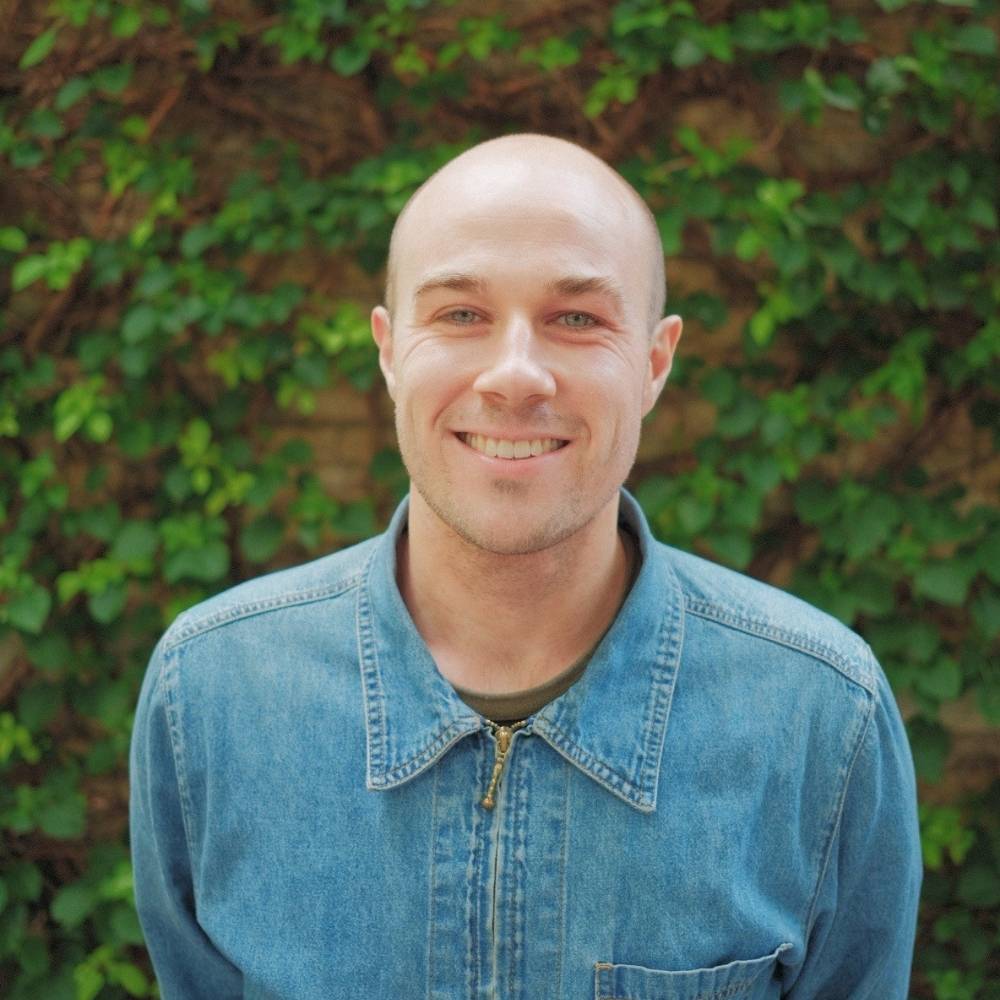 Andrew Gilmour
Andrew is Northern Irish and moved to Edinburgh to study for a degree in Ecology. Following an internship, he took up a job as Youth Pastor at St Aldates, Oxford. The city has been home for nine years, the last three being spent training at Wycliffe Hall. Andrew is married to Elisabeth, a university lecturer, and they have two young boys. He will serve his curacy in the North Abingdon parish.
Buckingham Archdeaconry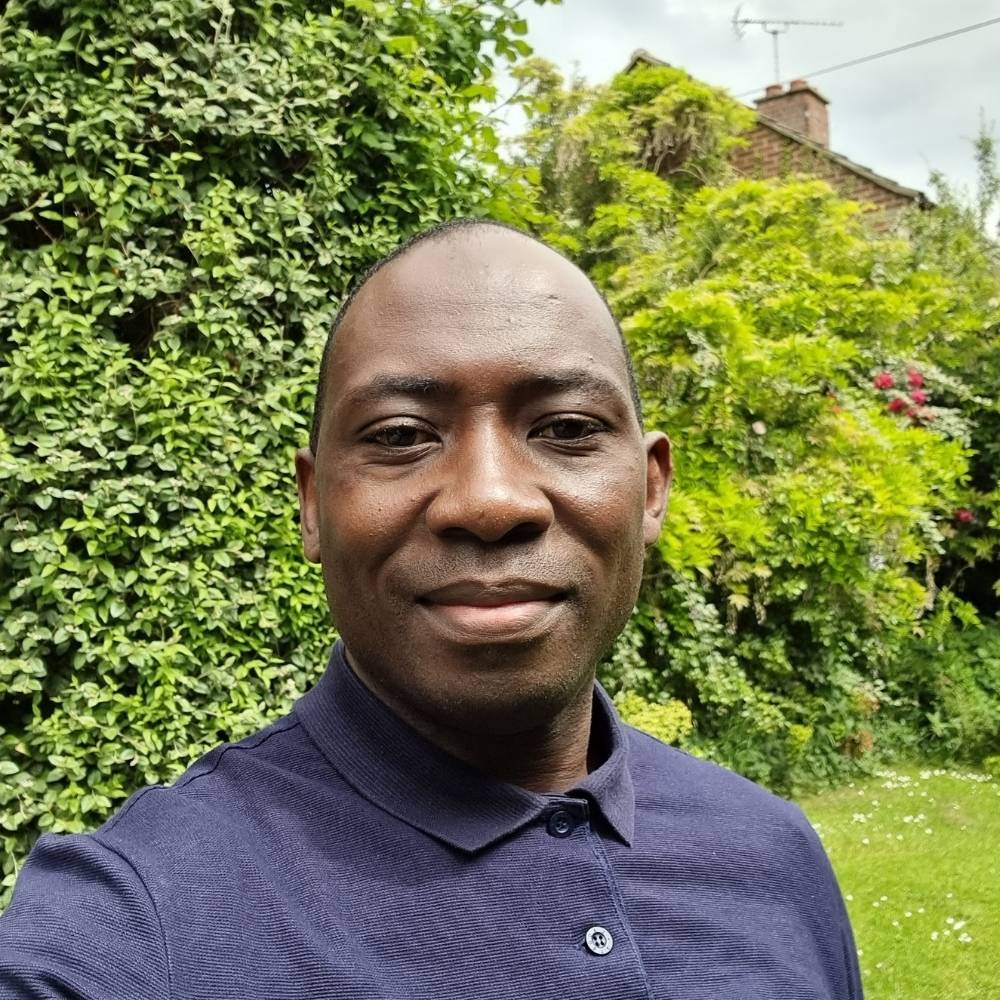 Ope Ayileye
Ope lives in Buckingham with his wife Tosin, and their 3 children Tami, Tona and Temi. Ope was born in Nigeria and moved to the UK nearly 20 years ago. Over the past 10 years he was run an IT Consultancy practice. Ope will serve his curacy at Buckingham Parish Church.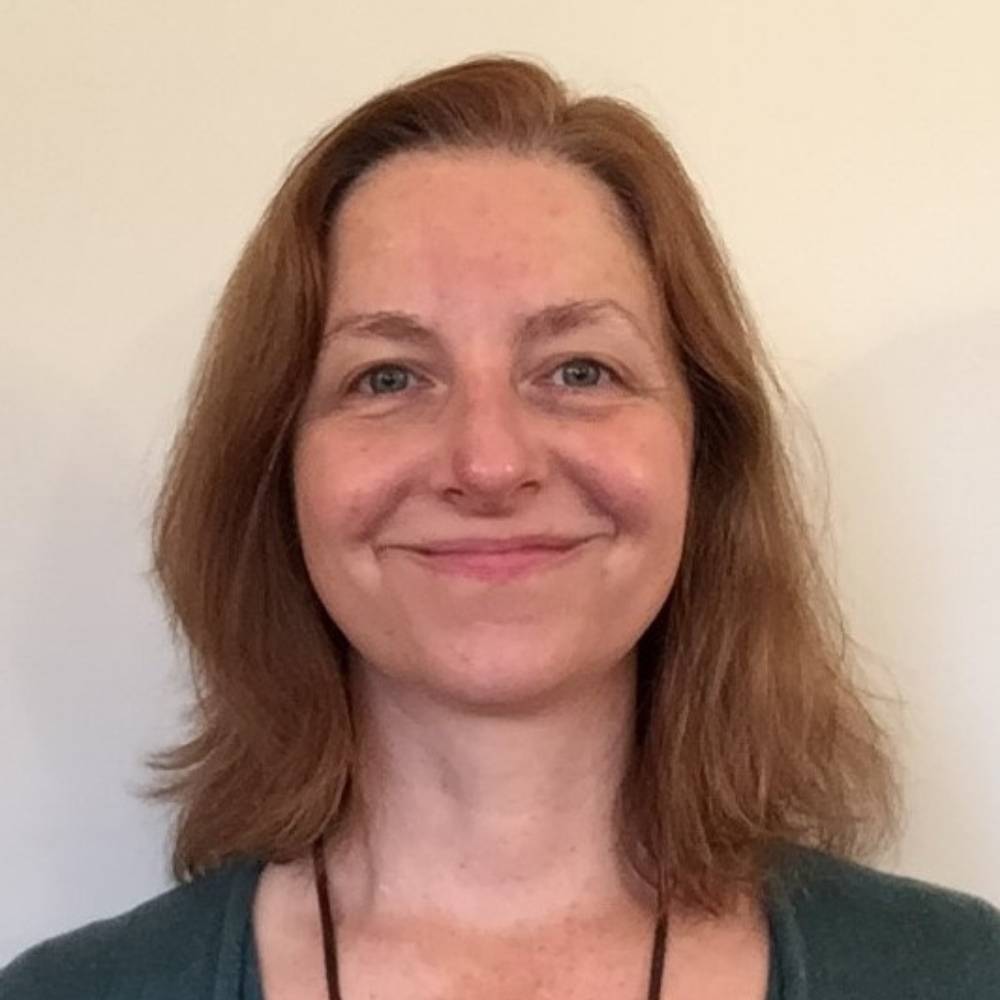 Vicky Burton
When the Gideons gave 11-year-old Vicky a New Testament and Psalms, her love of Scripture began. At age 16, she remembers singing with gusto, "I want to give my life for something that'll last forever." Her devotion to Jesus is rooted in His faithfulness and passion for all creation. Vicky will serve her curacy St Peter's Church, Aylesbury.
Lucy Green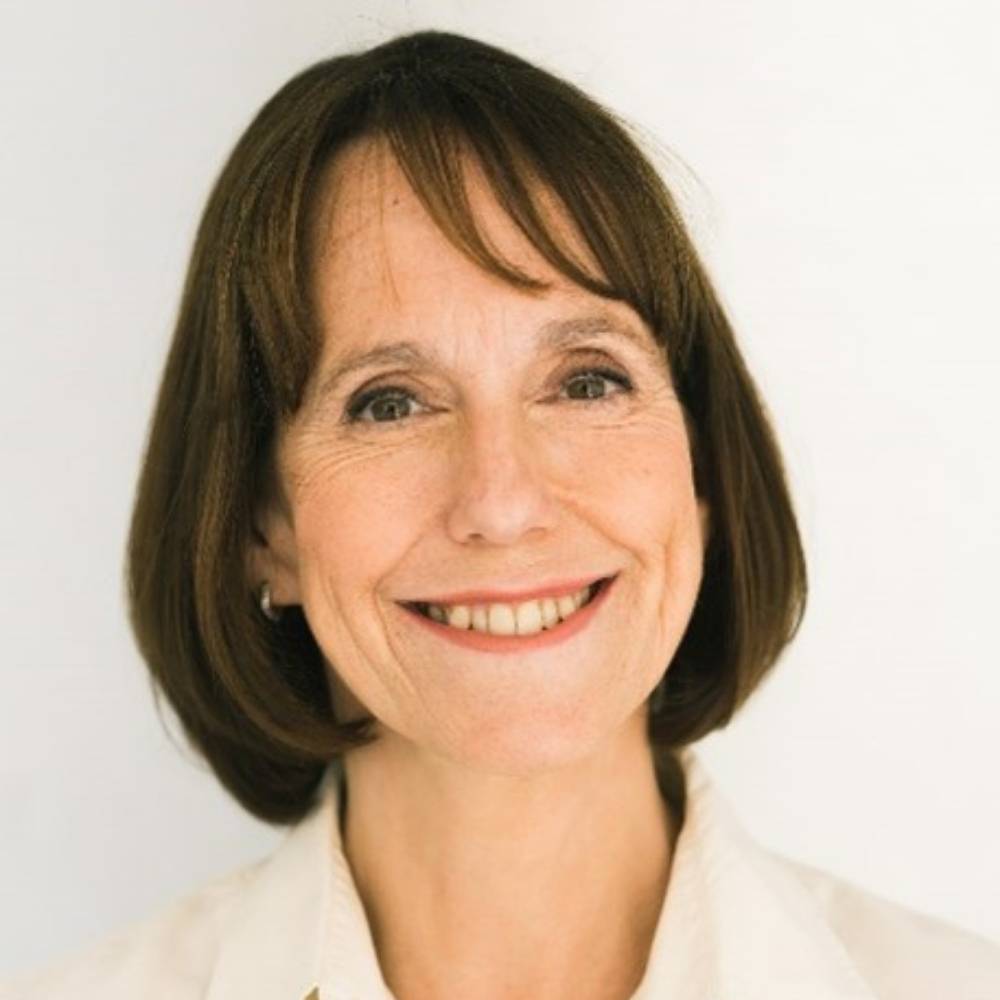 Lucy lives in rural Buckinghamshire with her husband Robert. Originally a scientist and mathematician with a PhD in Physics, she has been running a business strategy company since 2005. Lucy has a keen interest in pastoral care, doctrine, hybrid church, and rural ministry. She will serve her curacy in the Parish of St James, High Wycombe.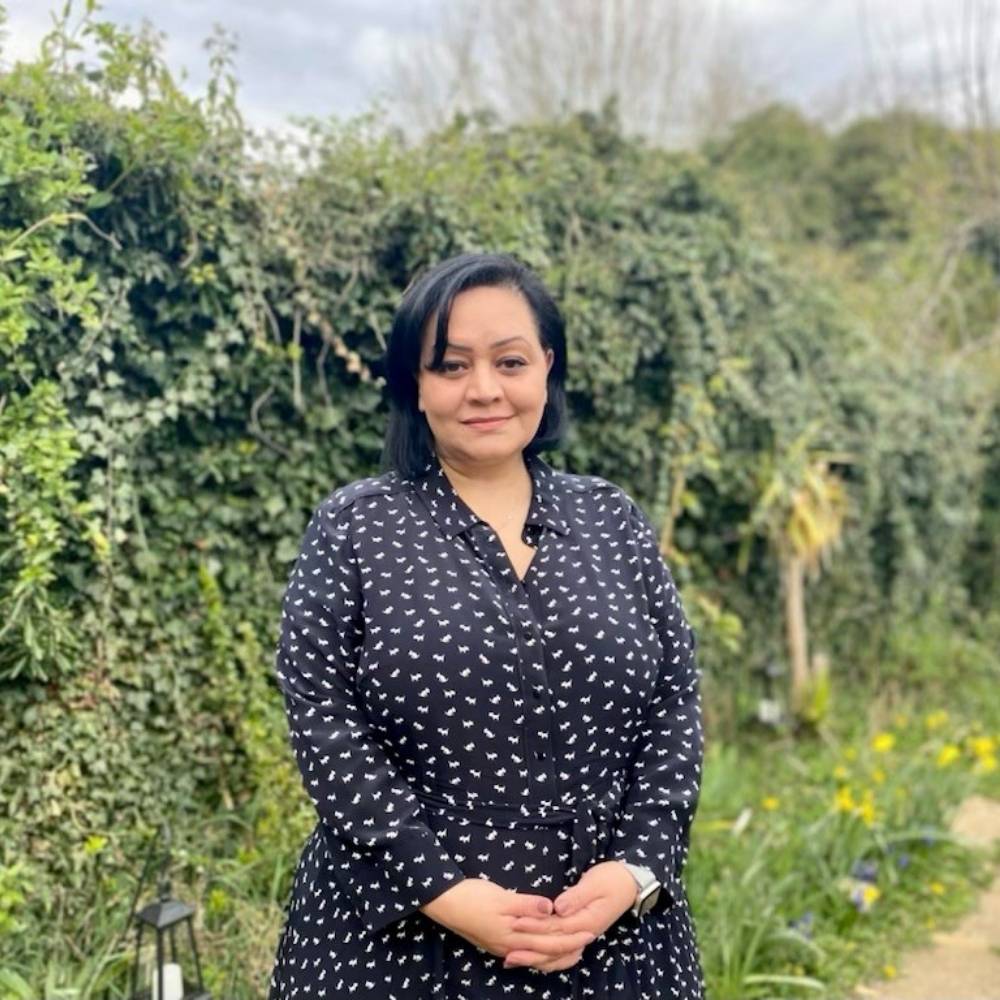 Azita Jabbari
Born in Iran, Azita moved to Oxford in her late twenties with her husband and children. She grew a family business but always felt like something was missing. Azita discovered her calling to ministry and has never looked back. Azita will serve her curacy at Denham Parish Church.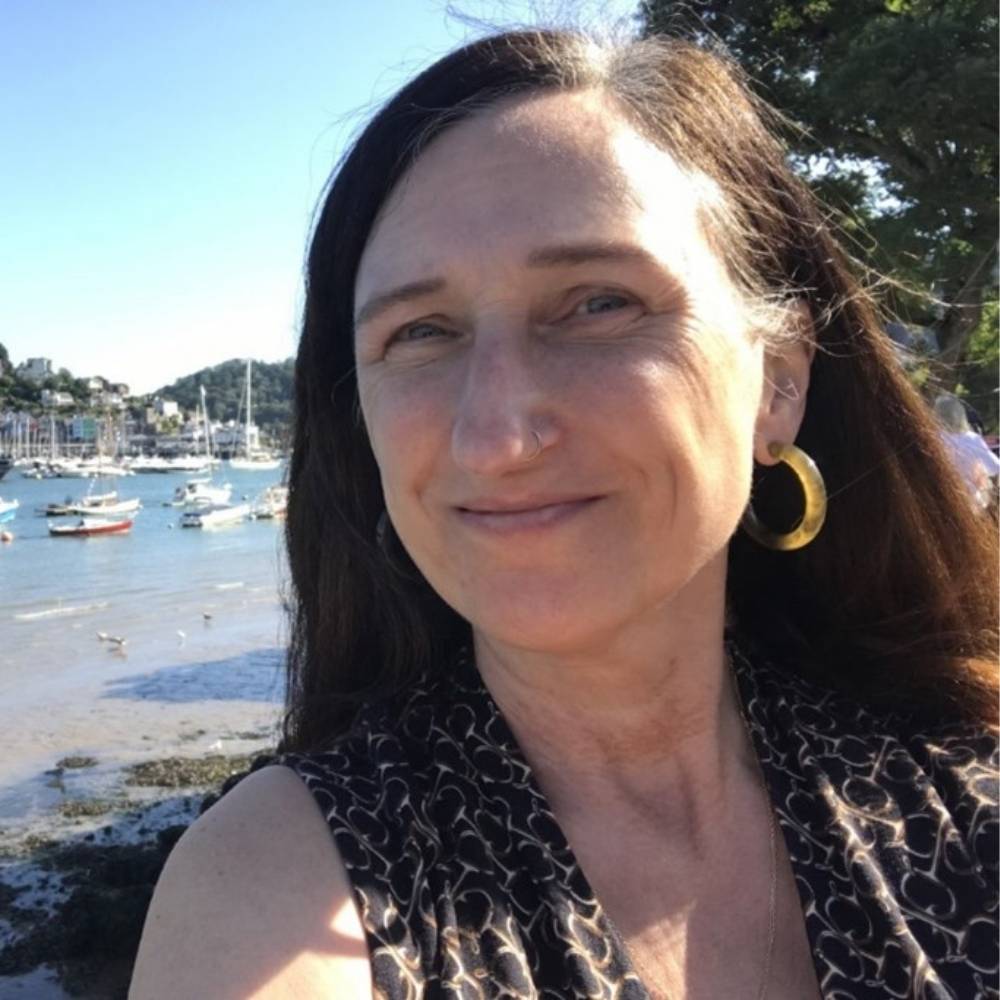 Sue Hughes
Sue was born into a farming family and as a teenager visited Lee Abbey, a Christian community set in a stunning coastal landscape. She fell in love with community life and responded by choosing to follow Jesus and join the community. Sue looks forward to developing new worshipping communities, formed by the extravagant love of God during her curacy in Princes Risborough with Ilmer.
Kimonie Nicholls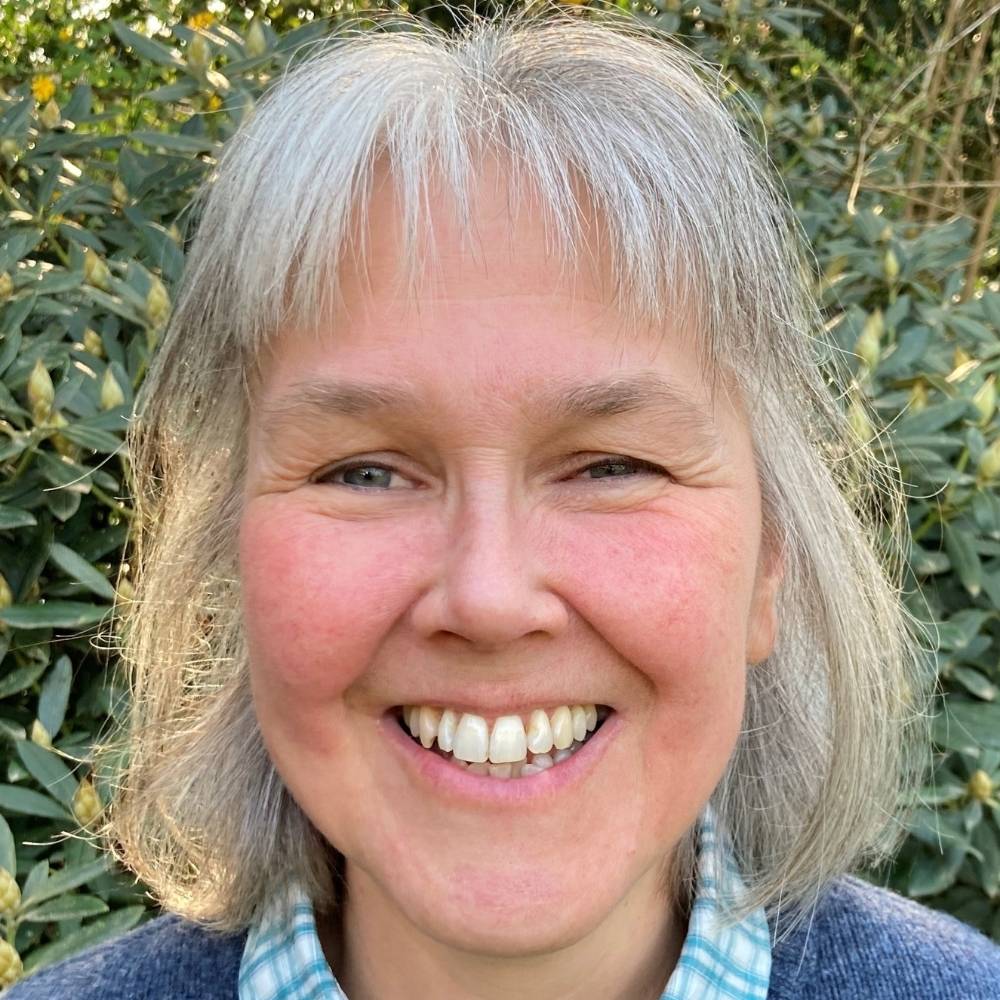 Kimonie, a former maths teacher, has played an active role in church life for most of her adulthood. Nevertheless, her sense of calling to ordained ministry was unexpected, coming completely out of the blue. She will serve her curacy in the Benefice of Newport Pagnell with Lathbury and Moulsoe.
Kat Page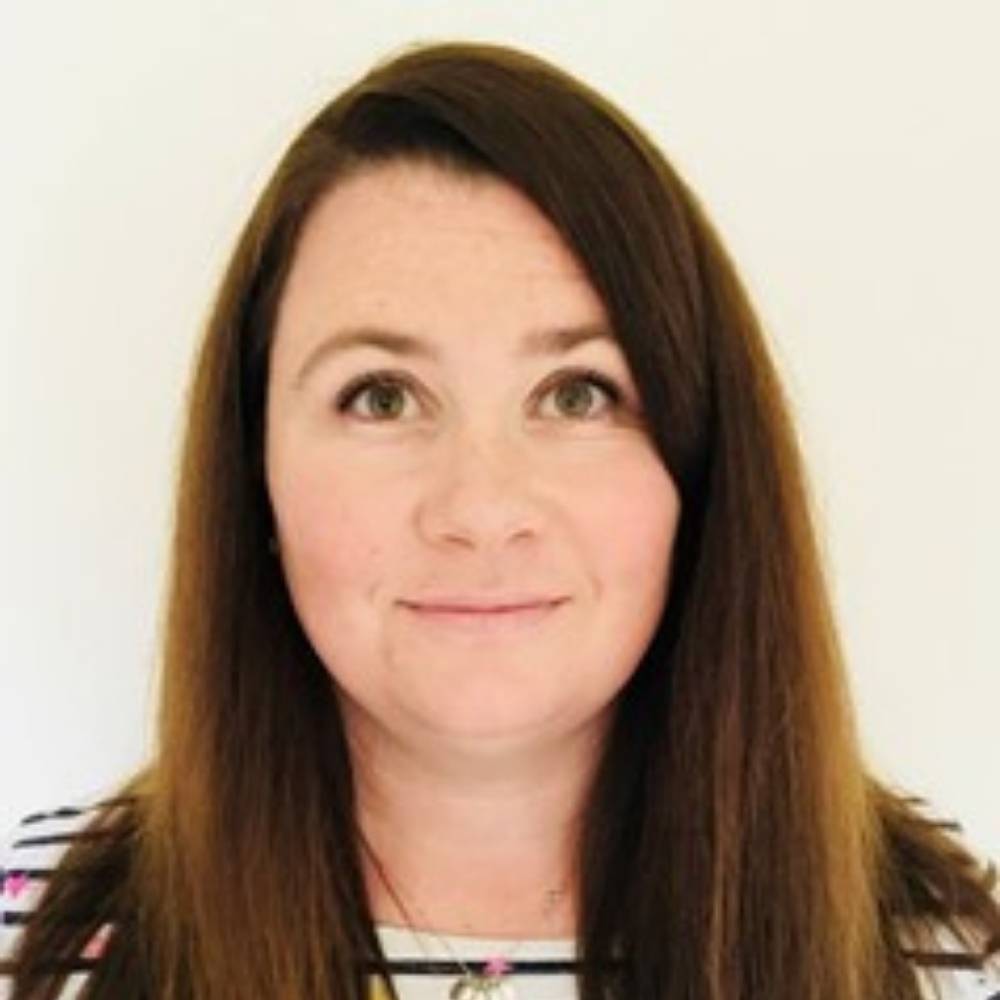 Kat is a former Religious Studies teacher and has spent two decades living and working around the UK, Europe, and the US as the wife of a serving RAF officer, nurturing connections with people from all walks of life and building bridges between the church and military communities. She has four children and an energetic spaniel! Kat will serve her curacy in the Marlow Benefice.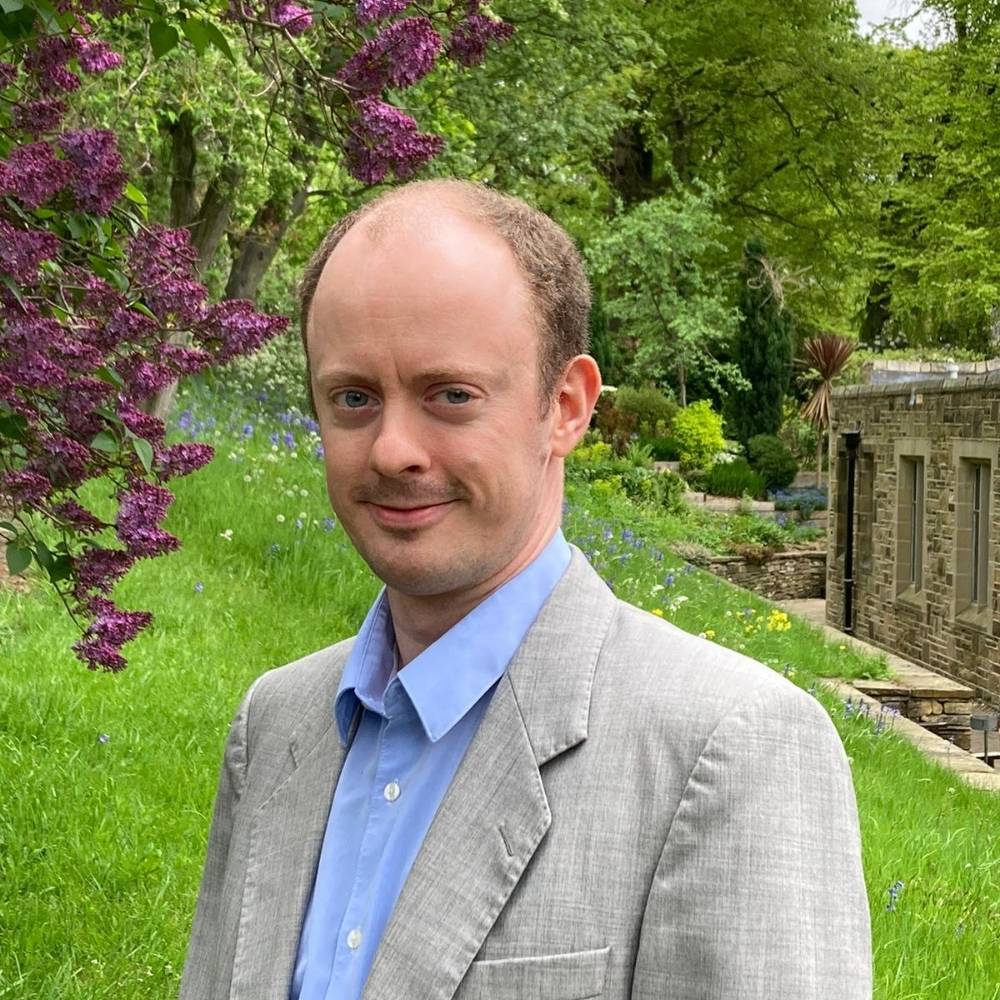 Hugh Reid
Hugh began discerning a call to ordained ministry while researching medieval history. After teaching for a few years he continued his vocational journey in the Community of St Anselm and worked as a pastoral assistant in North London before training at the College of the Resurrection in Mirfield. Hugh will serve his curacy in the Parish of Olney.
Matthew Routledge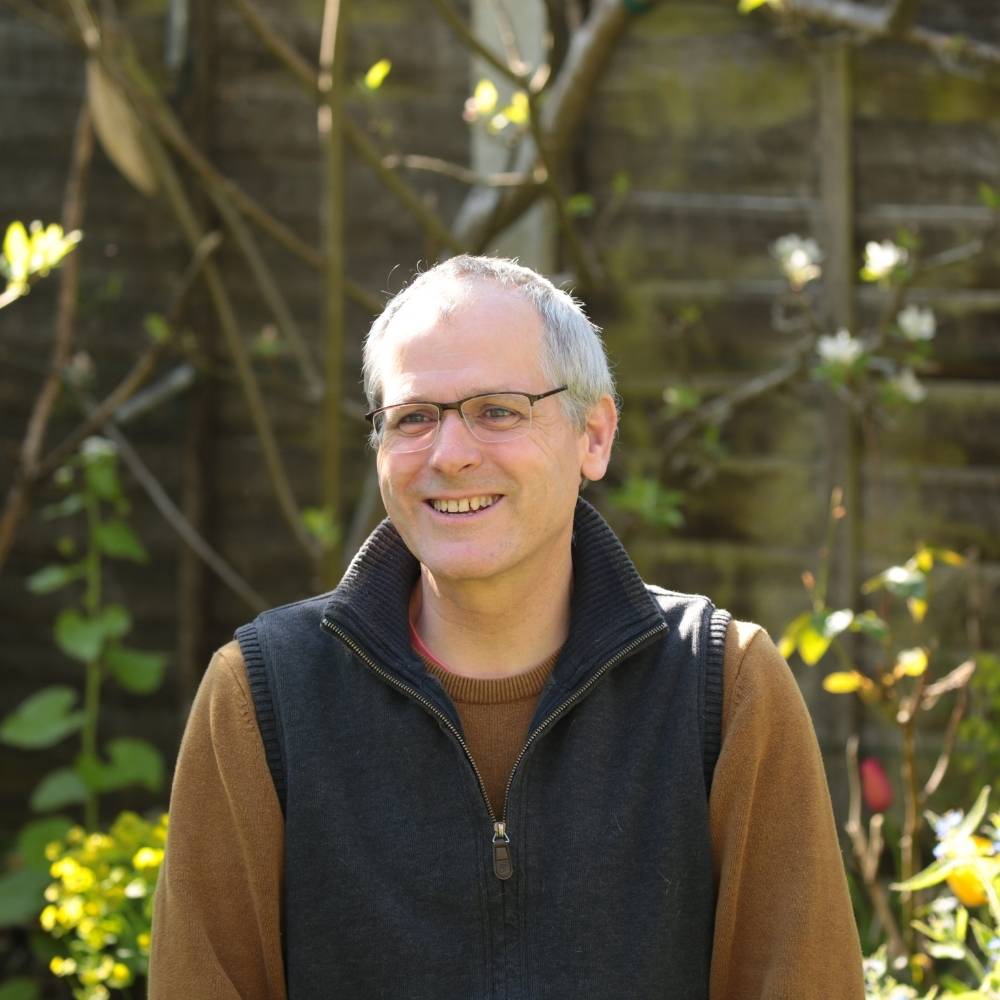 Matthew originally trained as a Chartered Surveyor with a career at British Waterways and then in Corporate Real Estate advising Global Tech Companies. Responding to God's call in 2018 he left to work part-time as a Chaplain in a Care Home and began training for ordination. He will serve his curacy at St Mary's, Wendover.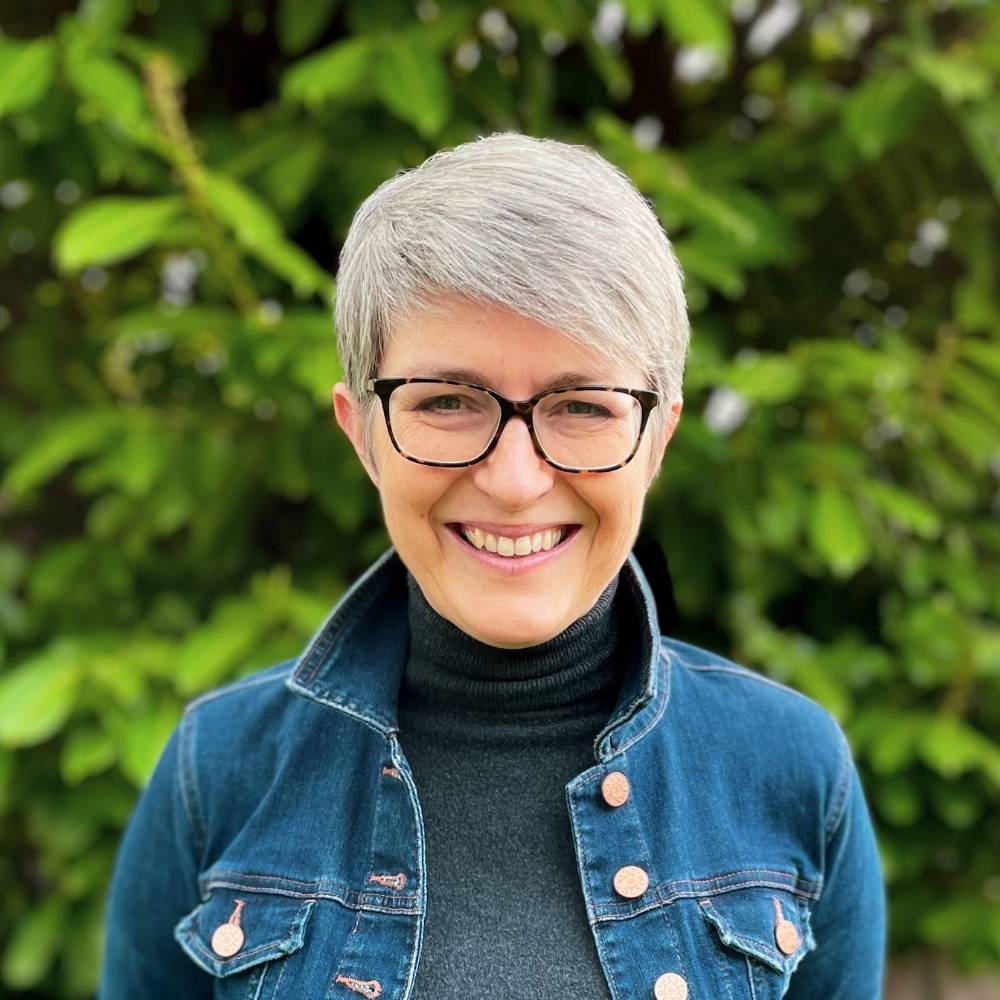 Chris Sacre
Chris is an artist who loves painting, printmaking, and photography. She is married with two children and lives in High Wycombe. Chris felt God calling her to ordained ministry in 2016. She will serve her curacy at Hazlemere Church where she is Communications Officer and has been on the team for nine years.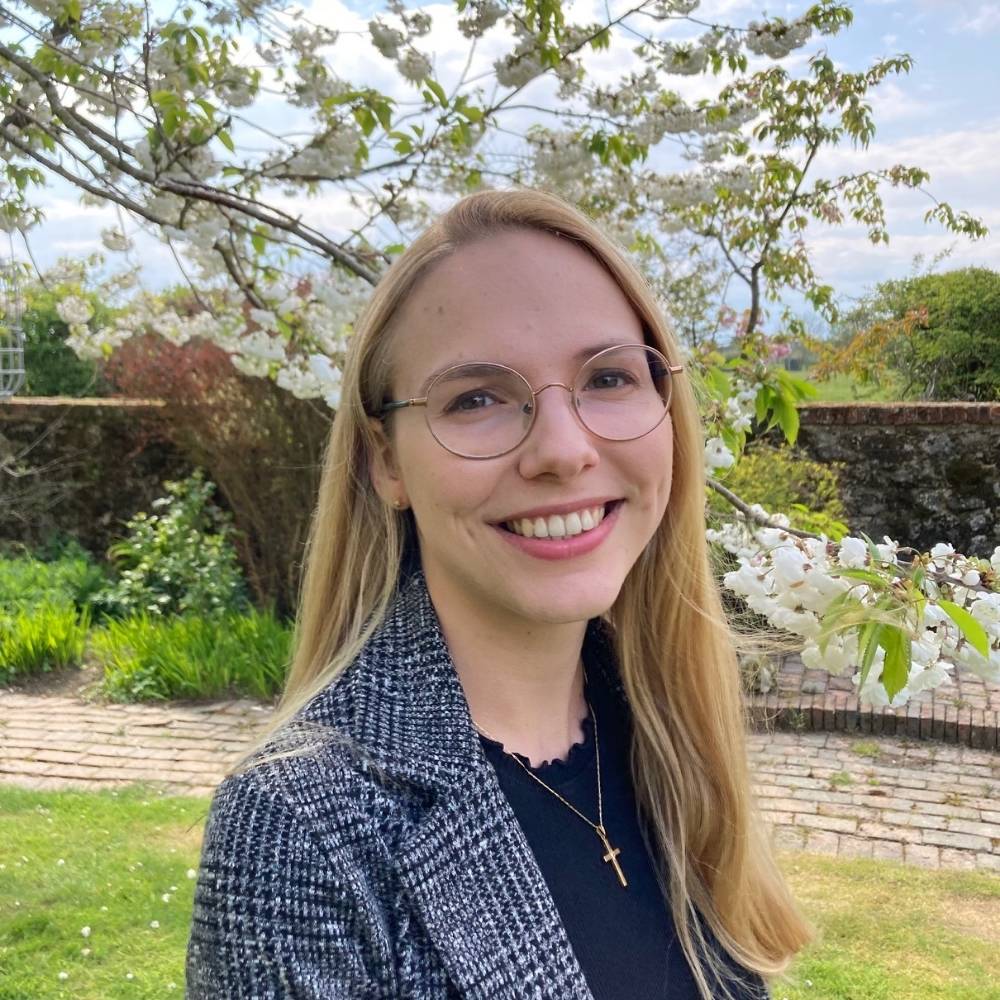 Francesca Vernon
Francesca became a Christian aged 16 and began discerning a call to ordained ministry in the Church during her time studying Classics at Corpus Christi College, Oxford. She spent a year at St Anne's, Hoxton in East London as a Stepney Intern, before studying as an ordinand at Mirfield. Francesca will serve her curacy in Wolverton.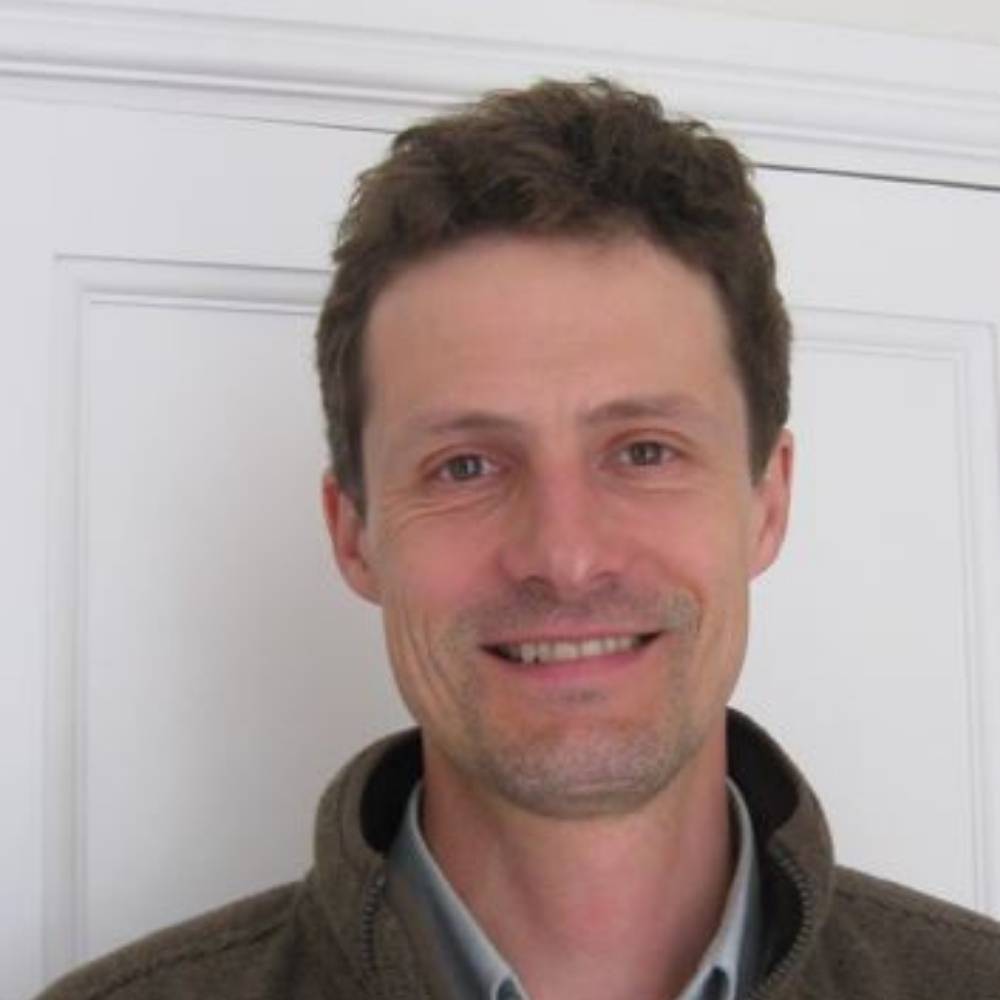 John Walton
Recognising how much he received from the church as a teenager and through his adult life, John felt called to serve in preaching and pastoral ministry. Married to Rosanna, John has worked in science and IT. He will serve his curacy in the Benefice of Long Crendon with Chearsley and Nether Winchendon.
Oxford Archdeaconry
Liam Cartwright
Liam pursued a career as a professional organist, teacher, choral conductor, and church musician before training for ordained ministry at Ripon College, Cuddesdon. His faith journey has been highly influenced by Catholic Charismatic renewal. He is married to Hannah, also a priest, and they live in Oxford with their young son, James. Liam will serve his curacy in the parish of St James, Cowley.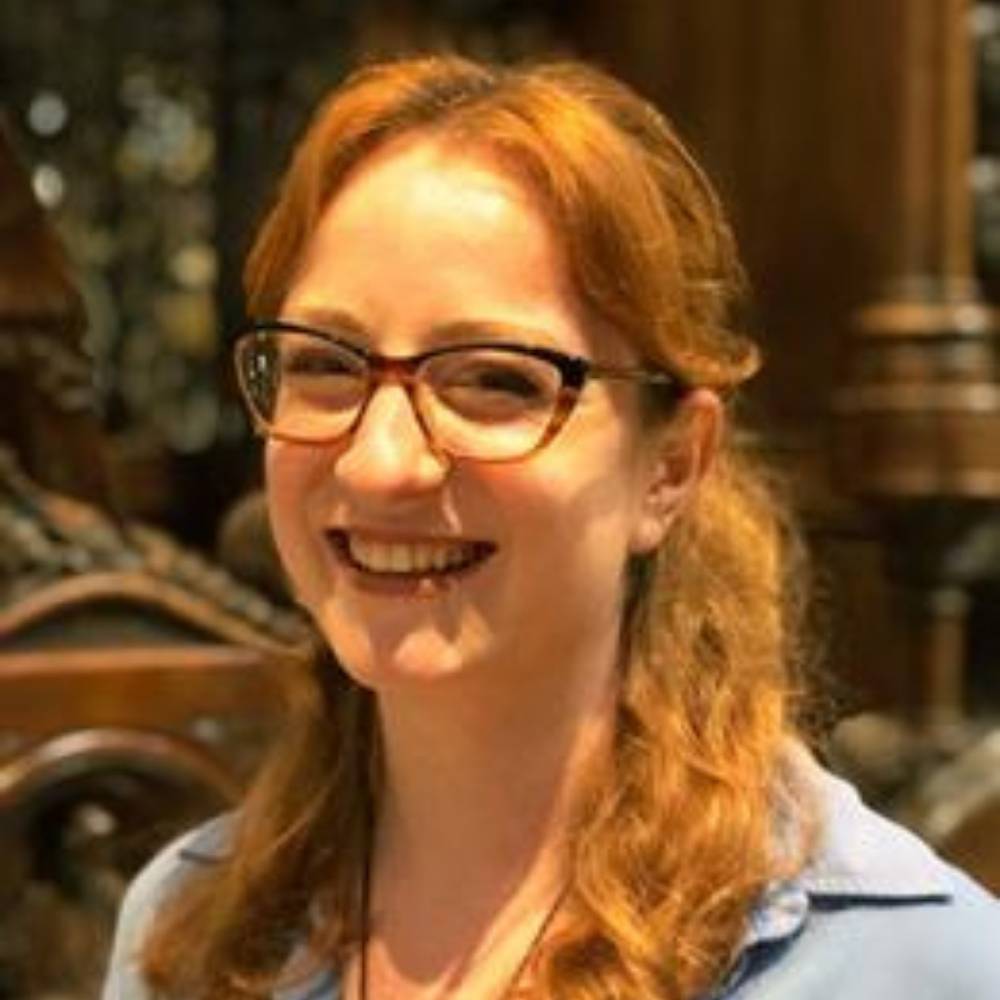 Emily Hockliffe-Essex
Emily has always felt God's call to ministry, though the journey has been a winding one. She is passionate about the academic study of theology and works particularly in the field of feminist trauma theology. Emily lives with her partner Miranda and their Cairn Terrier, Mimi. She will serve her curacy at Holy Trinity Church, Headington Quarry.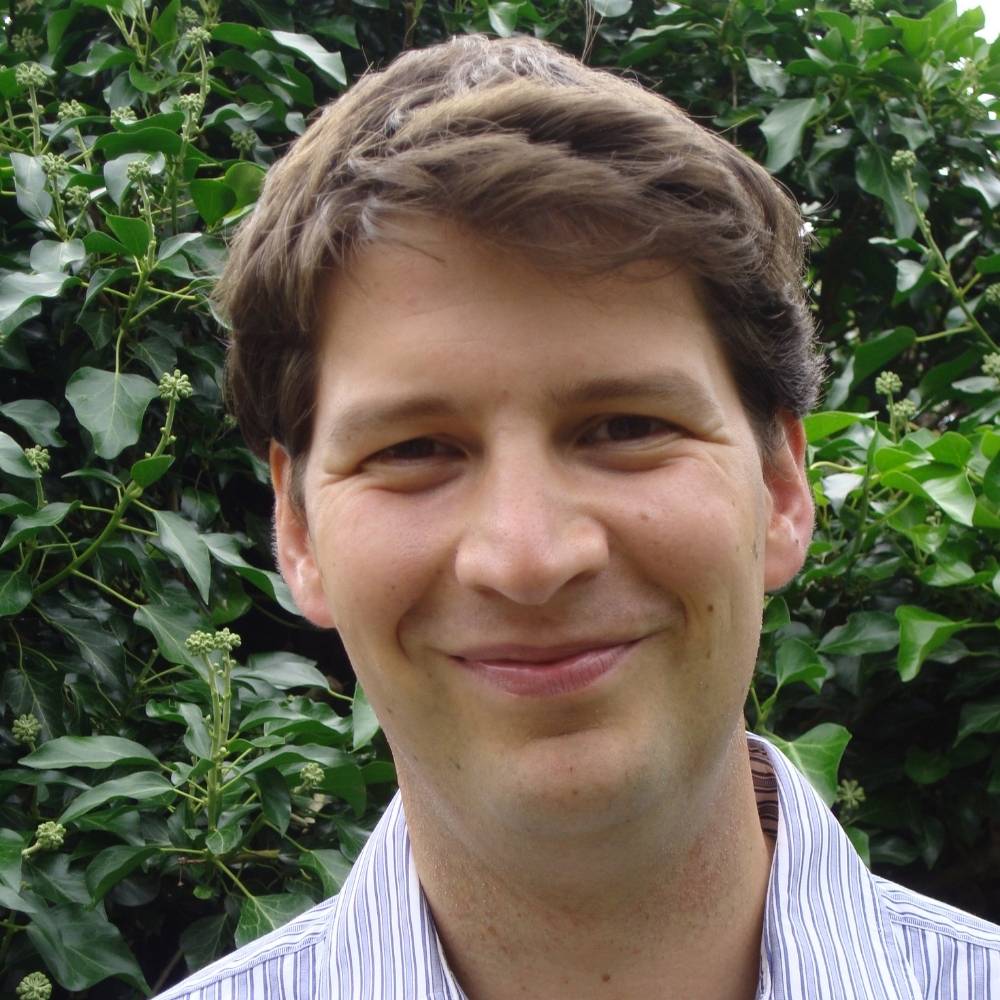 Josh Hordern
Josh was born to Christian parents and began following Jesus as a child. He is Professor of Christian Ethics in Oxford and lives in Cowley with his wife, Claire, and their two young sons, Luke and Peter. Josh is excited to begin serving his curacy in Cowley Team Ministry and Grace Church.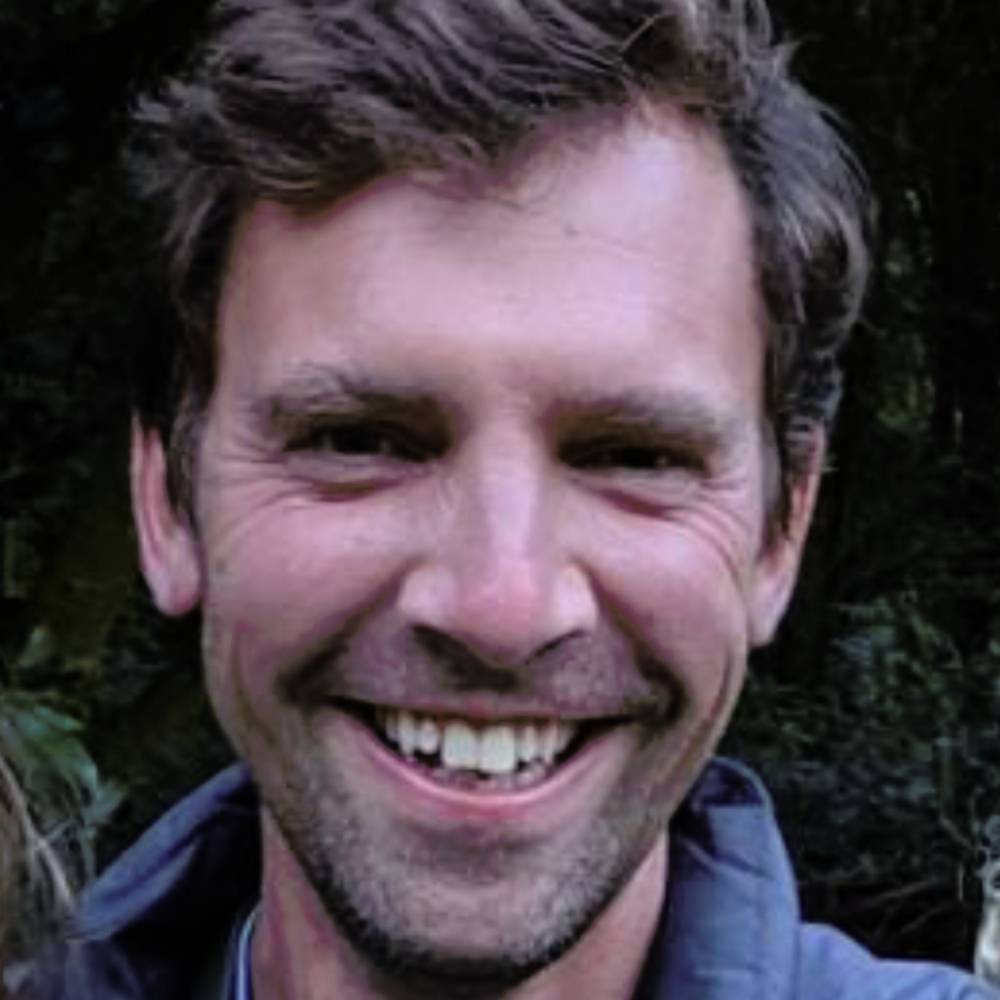 Henry Swayne
Born in rural and sunny Suffolk, Henry came to faith aged 16 through the ministry of his school Christian Forum meeting. Having reluctantly given up his childhood ambition to be the England cricket captain, he taught History at a secondary school for twelve years before ordination. Henry will serve his curacy at St Andrew's, Oxford.