Churches in Witney have joined together to support newly arrived asylum seekers providing clothing, food, toys and a warm welcome to the families.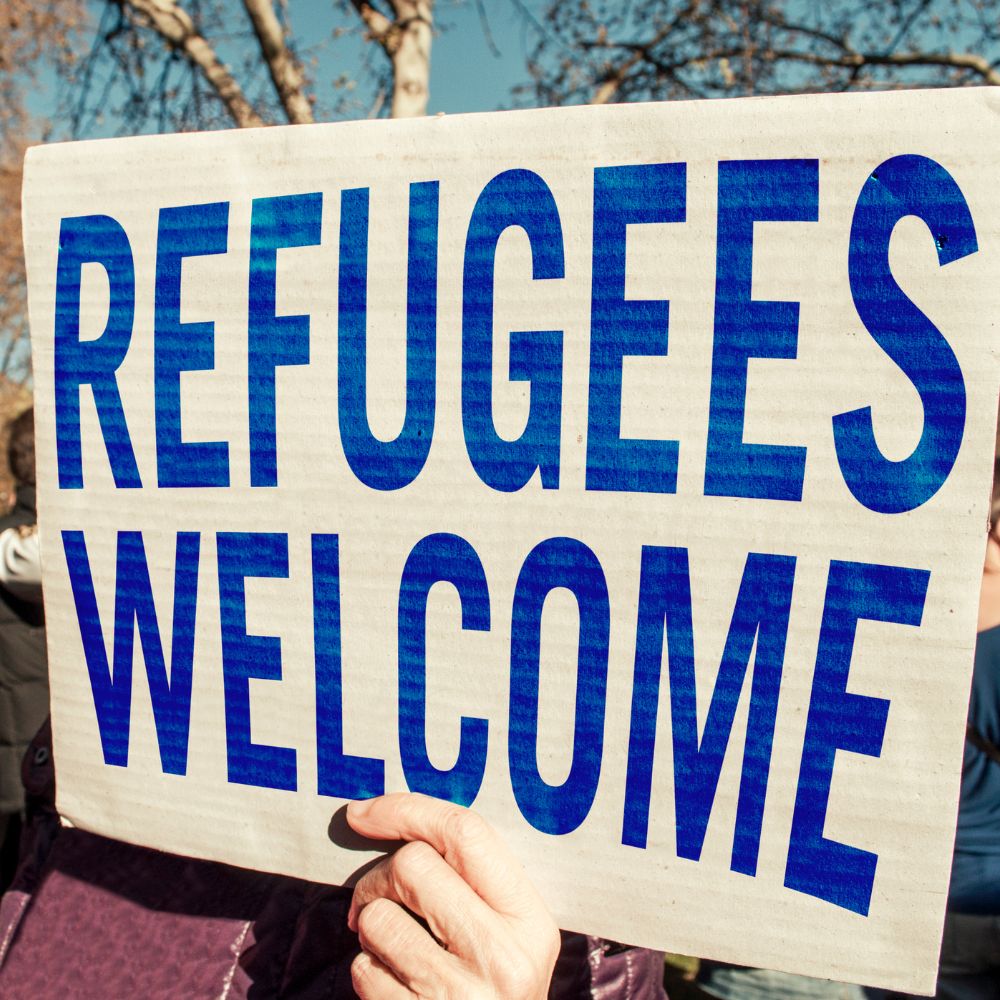 Bishop Gavin visited St Mary's Church, Witney in early December to meet some of the asylum seekers fleeing persecution in Iraq, Syria, and Afghanistan, hear about their experiences, and meet with the volunteers from the church.
"It was a privilege to visit St. Mary's, Witney, and meet 15 or so out of the nearly 200 asylum seekers (including over 60 children) who had been moved by the Government to a hotel in West Oxfordshire the previous week. Neither the local council nor other community groups had had more than a couple of days' notice of the group's arrival, and the first the local churches knew about it was when asylum seekers started arriving at the churches, many turning up without coats and winter clothing."
St Mary's, Witney and St Mary's, Cogges, together with other local churches, have come together to offer a warm space, coffee and food, and a huge amount of donated clothing, to meet the needs and show the community's welcome and concern to these vulnerable arrivals in our midst.
As part of my visit, I heard the personal stories from six of the refugees, who were from Iran and Iraq, and who described awful persecution in the settings they had come from, together with dangerous journeys, including crossing the Channel in unseaworthy and ill-equipped small boats.
I met with a local Council leader who said that the Council had realised during the Covid pandemic that when a crisis occurs, churches and faith groups are the quickest to be able to respond, and that she and her colleagues had been amazed by how quickly the churches of Witney had been able to collect together and provide such practical resources. The Council will now be working with national charity groups to scale up the response on a more sustainable on-going basis, but had been hugely grateful – and impressed – by the churches' response.
"At this Christmas-time, when we remember our Saviour who was born in conditions of insecurity and in a borrowed stable, and who, as a toddler, was himself a refugee, it is poignant to think of these precious vulnerable people living in the heart of our communities, and who we are privileged and have a responsibility to embrace with the same love and welcome with which God embraces us."
Jeremy Lasman, Churchwarden at St Mary the Virgin Church, Witney, spoke to BBC Radio Oxford about the support for the newly arrived asylum seekers provided by churches in Witney. Listen to the full interview below: