This December is expected to be the busiest Christmas for several few years, since the restrictions of the Covid-19 pandemic have been lifted, allowing families to gather and join church services in person again. The bishops in the diocese will be sharing their Christmas messages on Sunday morning on local BBC Radio and in church services across the diocese.
In his Christmas message airing on BBC Radio Oxford on Christmas Day, Bishop Steven will reflect on the difficult year that has been and say:
"Wherever you are and however you are, remember that you are deeply and dearly loved by God…the light shines in the darkness and the darkness has never overcome it."
Bishop Steven will preside at the Choral Eucharist at Christ Church Cathedral on Christmas morning, Bishop Gavin will lead a service at HMP Bullingdon, and Bishop Alan will preach at services in Colnbrook and Datchet.
Read Bishop Olivia's message in the Wokingham Today newspaper:
"Everywhere I look, I see Love. Churches, charities, individuals, and businesses reaching out and offering a hand. It is light fantastic."
You can also listen to Bishop Olivia on BBC Radio Berkshire and Bishop Alan speaking to BBC Three Counties Radio reflecting on the past year and the meaning of Christmas, available on our SoundCloud on Christmas morning.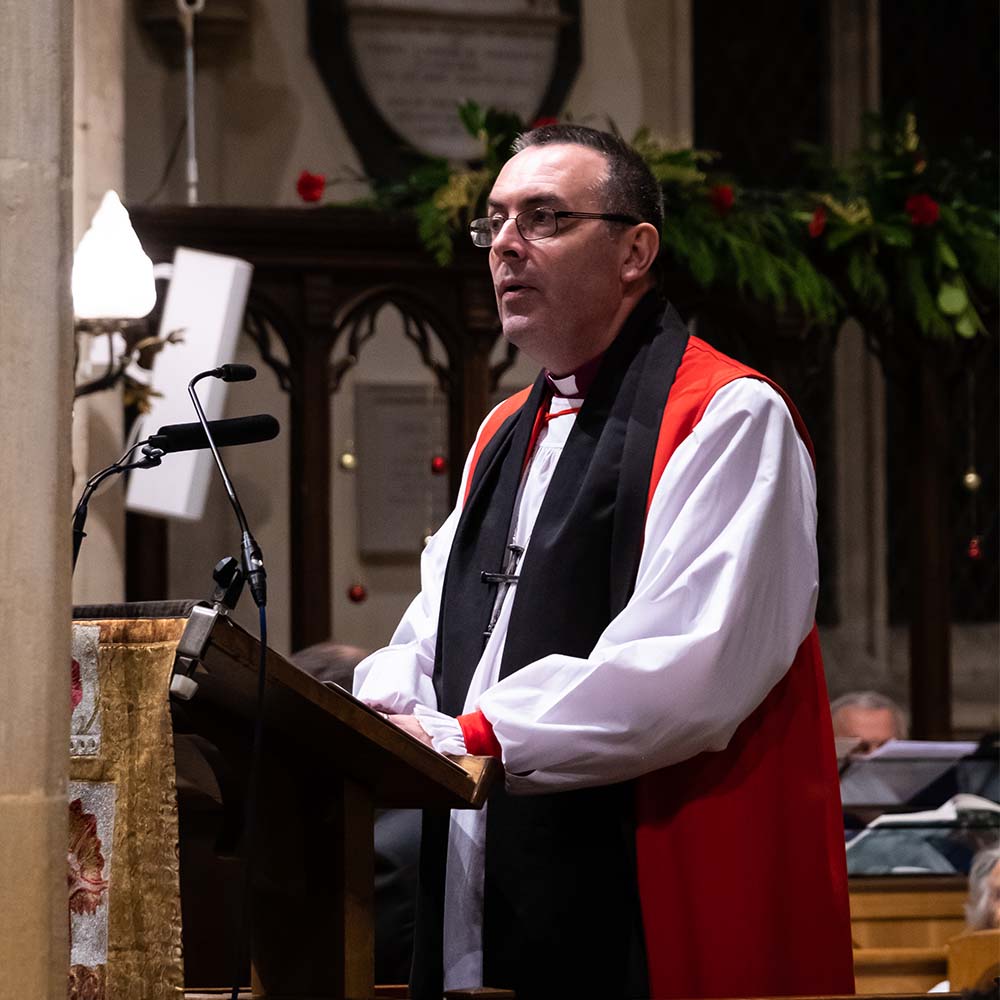 BBC Radio Berkshire and BBC Radio Oxford Carol Services with Bishop Olivia and Bishop Gavin will broadcast from Friday 23 December, check the schedules on BBC Sounds.
A New Year's Day message from the Bishop of Dorchester will be aired on BBC Radio Oxford and the Bishop of Buckingham on BBC Three Counties Radio on Sunday 1 January. Bishop Gavin will reflect on the events of the past year, including the death of Her Majesty the Queen, the war in Ukraine, and the cost-of-living crisis, and look ahead to 2023 with hope. Tune in on SoundCloud on New Year's Day to listen.