Four new Honorary Canons were installed at Christ Church Cathedral and two people were admitted to The Order of St Frideswide by the Bishop of Oxford, the Rt Revd Dr Steven Croft, in a service on Saturday 14 May.
The awards recognise the dedication and pioneering and innovative work of lay and ordained people to the Diocese of Oxford and the wider church across a variety of areas of ministry and mission, including providing expert financial education to children and young people and supporting refugees and asylum seekers in Berkshire.
The Order of St Frideswide is named after the renowned patron saint of Oxford. Founded in 2001, by the then Bishop of Oxford, the Rt Revd Richard Harries, it admits just two or three people each year. Honorary Canons become part of the Cathedral's College of Canons, playing an important role in bringing experience and wisdom to promote the life and mission of the Cathedral.
Speaking on the installation of the new Honorary Canons and admissions to the Order of St Frideswide, the Bishop of Oxford, the Rt Revd Dr Steven Croft, said:
"It is a real honour to be able to award lay and ordained people for their commitment to the diocese, the wider Church, and their communities. The outstanding work they have demonstrated in their service of Christ and their contribution to the common good is admirable. We are blessed in this diocese to have so many dedicated to sharing the love of God."
Meet the Canons & award recipients
The Revd Canon Dr Charlotte Banister-Parker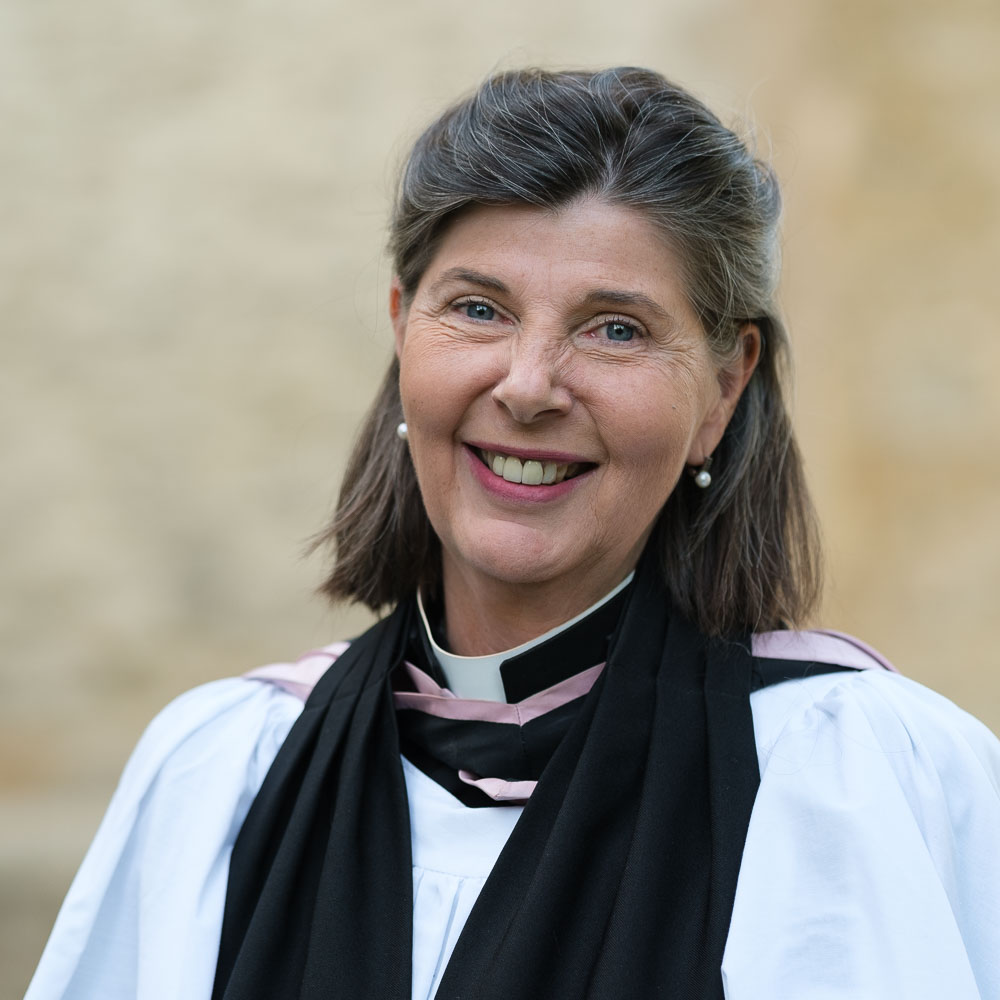 Charlotte has successfully interwoven careers both as a priest in the Church of England and as an international development expert.
Prior to ordination in 2005, Charlotte spent nearly 20 years working for non-governmental organisations and the UN, producing development and environmental documentaries in India and Nepal, co-founded a charity, Learning for Life, providing education programmes for young girls in Asia, and was president of the Children's Radio Foundation training youth across Africa as radio reporters.
Charlotte is an Associate Priest of the University Church of St Mary the Virgin where she has been for 17 years, in different roles, and is an Associate Chaplain to the Bishop of Oxford.
During the pandemic, Charlotte was a key part of the Diocese of Oxford's Church at Home series, producing weekly services with the communications team and training others for online church. Charlotte also brings her expertise in environmental issues as part of the Diocesan Environmental Task Group and continues her international work with the partnership between the Dioceses of Oxford and Kimberley and Kuruman, South Africa.
On her installation as an Honorary Canon, Charlotte said:
"I'm very surprised and delighted to be made an Honorary Canon. It is a huge honour and privilege to work in the diocese. It has been so inspiring seeing people's talents and gifts for God coming together in a time of crisis."
Listen to Charlotte speaking to Fleur Ostojak on BBC Radio Oxford about becoming an Honorary Canon:
The Revd Canon Geoff Bayliss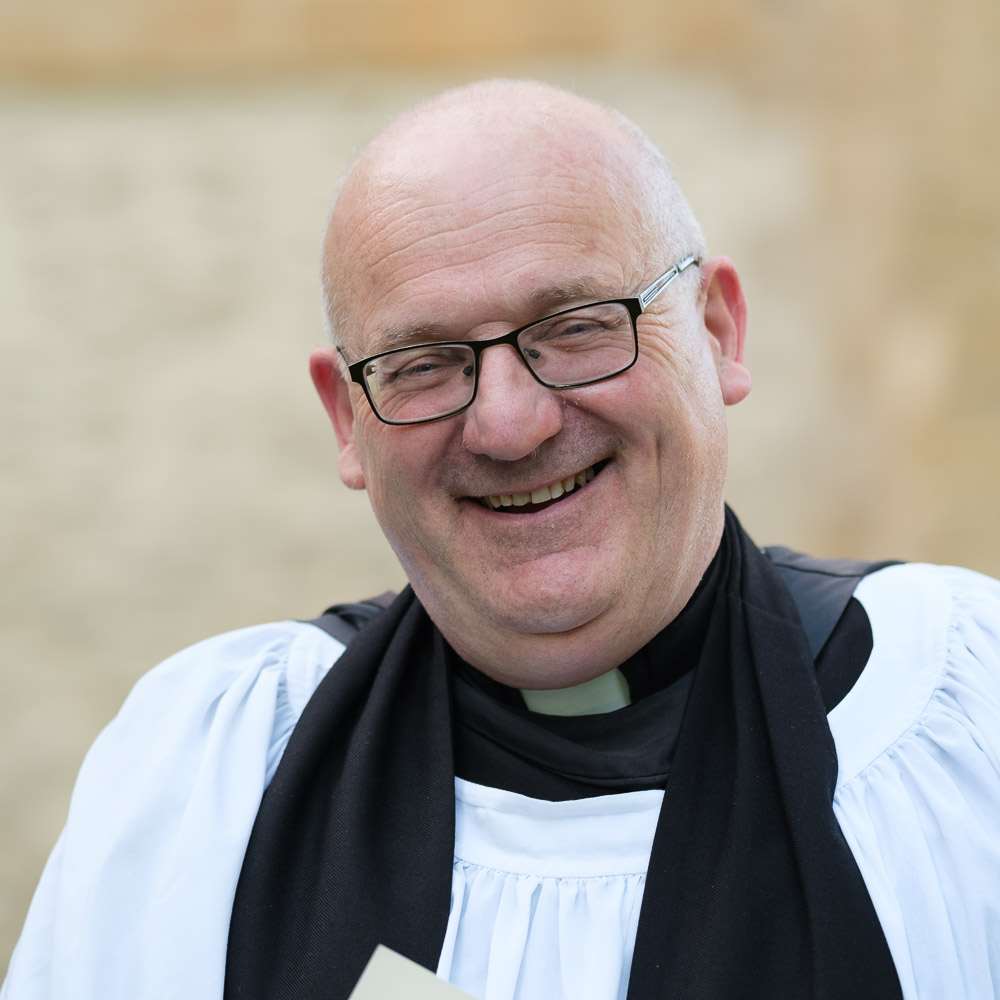 Following a successful career as a secondary school science teacher and outdoor education instructor, Geoff was ordained in 1999 and ministered in the Diocese of Chelmsford for 5 years as a self-supporting minister whilst he continued with teaching. Before moving to Oxford, Geoff served in a variety of parishes in Essex for 10 years.
Geoff has been Rector of the Cowley Benefice, in Oxford, since November 2015 and Area Dean of Cowley since 2018. He has served on the Diocesan Synod for four years, and most recently as the Chair of the House of Clergy. Geoff has maintained his interest in education and is heavily involved with local schools. He is also the current Lead Minster for the Anglican Asian Church in Cowley, a new Bishop's Mission Order, supporting the growth of the leadership team.
Sharing his thoughts on his installation, Geoff said:
"It has been a joy to be part of the diocese in the few years I have been here, so it is even more of a delight to be installed as an Honorary Canon at the Cathedral. I'm excited to see the Kingdom of God continue to flourish locally and across the diocese, and to grow to be a more Christ like church."
Geoff joined BBC Radio Oxford on Sunday morning, listen to the full interview:
The Revd John Cook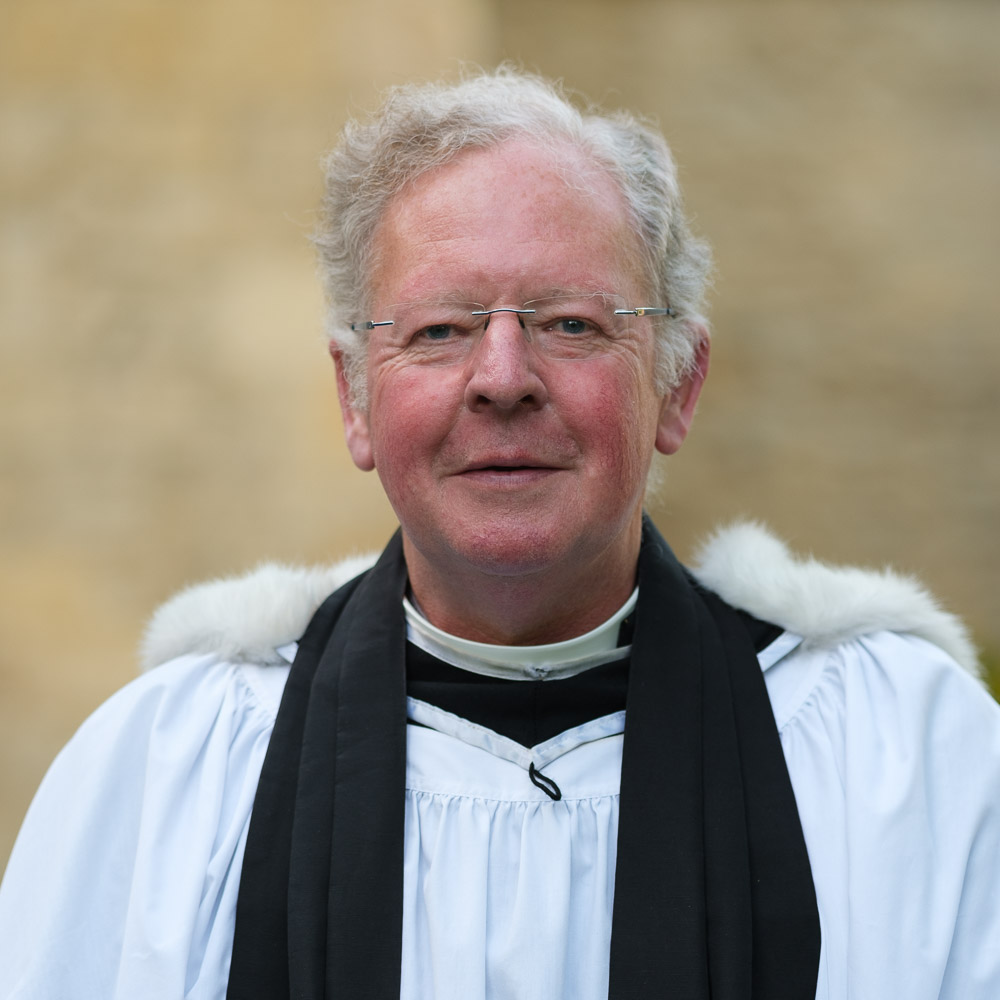 John has been Vicar of Wargrave with Knowl Hill since 2008 after ministry in the London, Guildford, and Derby dioceses for over 25 years. His work has included youth chaplaincy, outreach to workers in the West End, supporting curates as a training incumbent and overseeing lay training.
John also served on General Synod for 20 years. As well as ministering in Wargrave and Knowl Hill, John has a keen interest in education, serving as a Governor at Piggott Senior School and a regular visitor at local Crazies Hill School.
Reflecting on his installation as an Honorary Canon, John said:
"I feel very privileged to be made an Honorary Canon and it was such a surprise to receive the letter. I think this says as much about Wargrave and Knowl Hill as it does about me, it is a joy to serve the community alongside a dedicated team."
The Revd Canon Liz Jackson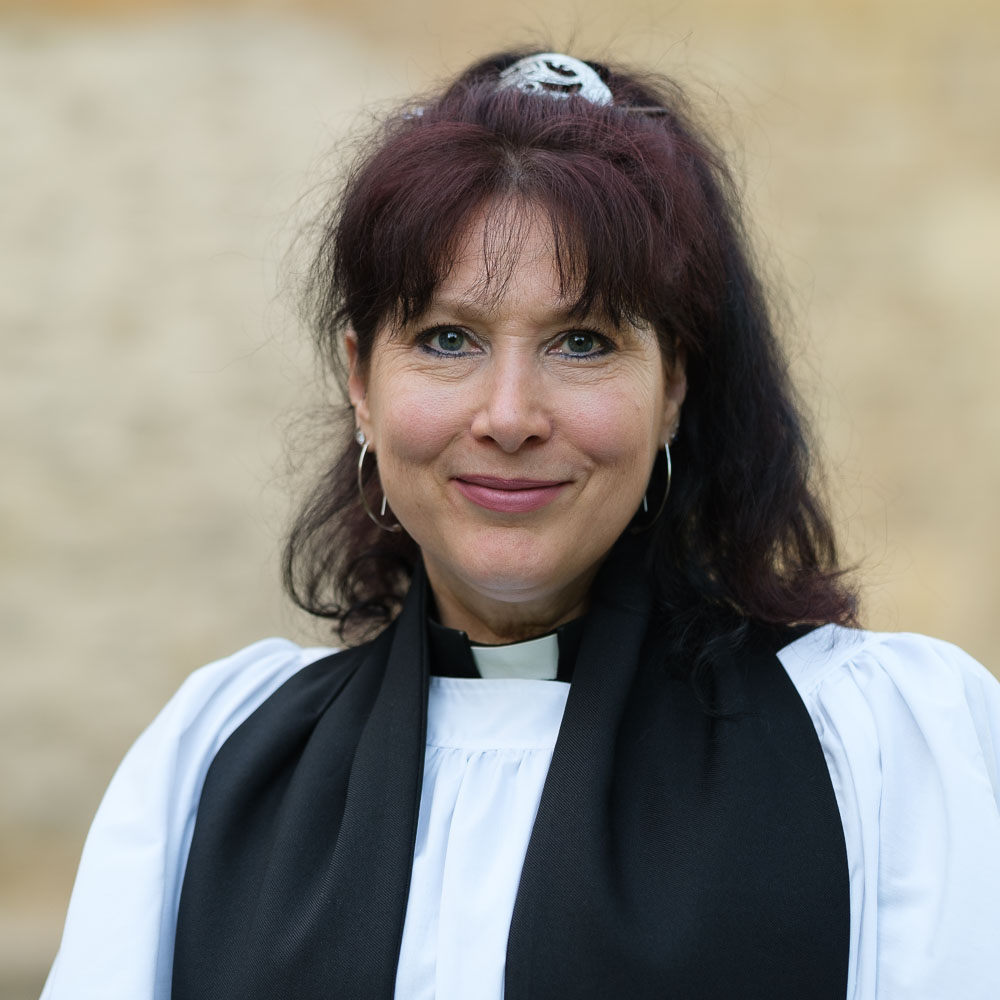 Liz is the Associate Archdeacon of Berkshire working with parishes in the Berkshire Archdeaconry. Using her experience as an English teacher, work with young people, and passion for social justice, Liz has dedicated much of her working life to supporting displaced peoples, refugees, and asylum seekers with language learning and even founded her own language school.
Liz joined the diocese in September 2020 and has been leading several projects supporting displaced peoples. Since last summer, Liz has headed up an online language school, Language Learning Links, for Hong Kongers new to Berkshire and working with local churches to reach over 160 students in the first year with language learning, employment support, and community welcome.
Most recently she has been leading the diocese's partnership with Citizens UK, arranging host families to house Ukrainian refugees settling in the diocese.
Speaking on her installation as an Honorary Canon, Liz said:
"It is a real surprise to be nominated as an Honorary Canon but a real privilege too. I hope that this will spur me to on to continue championing social justice and inclusion in the church."
Listen to Liz speaking on BBC Radio Berkshire about her work with refugees and asylum seekers in the diocese:
Mrs Alison Jestico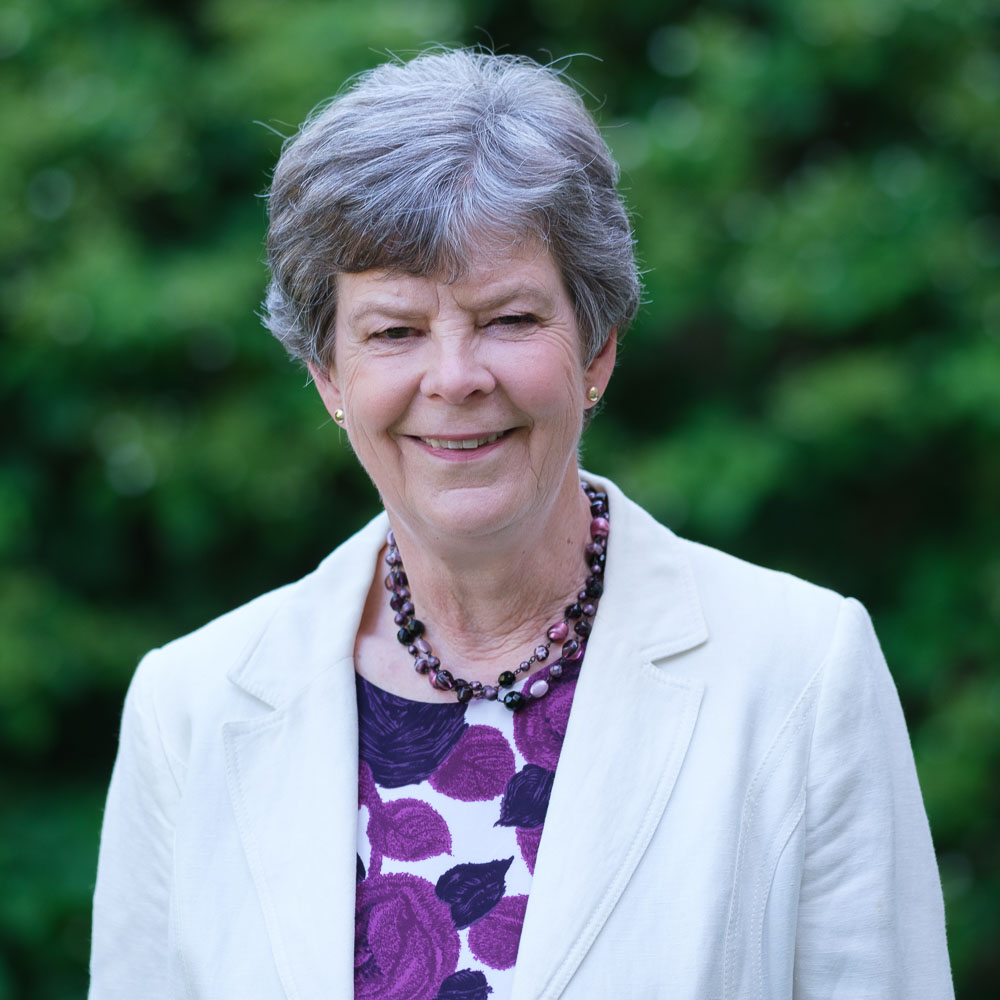 As Director of Finance for six and a half years at the Oxford Diocesan Board of Finance, amongst other work, Alison supported the diocese in its financial step up as it switched to total return accounting, which allows the diocese to take advantage of the capital growth of the glebe investments for reinvestment into parishes such as supporting missional creativity through the Development Fund.
Alison has built her career in finance and accounting. Prior to working in the diocese, she was Head of Finance for Oxfam for over 12 years and a financial manager for a secondary school in West Berkshire.
After being associated with the Community of St Mary the Virgin, in Wantage, for over 30 years, Alison fills her newfound free time in retirement as Chair of Trustees supporting the continued development of the religious community. She is also a Director of the Vale Academy Trust of eight church and community schools in South Oxfordshire, and a member of the Audit Committee of the Oxford Diocesan Schools Trust.
On receiving the nomination to the Order of St Frideswide, Alison reflected:
"I couldn't believe it when I opened the letter. I feel incredibly honoured and thrilled to have been chosen, it is an enormous affirmation and a great confidence boost!"
Mr Gavin Oldham OBE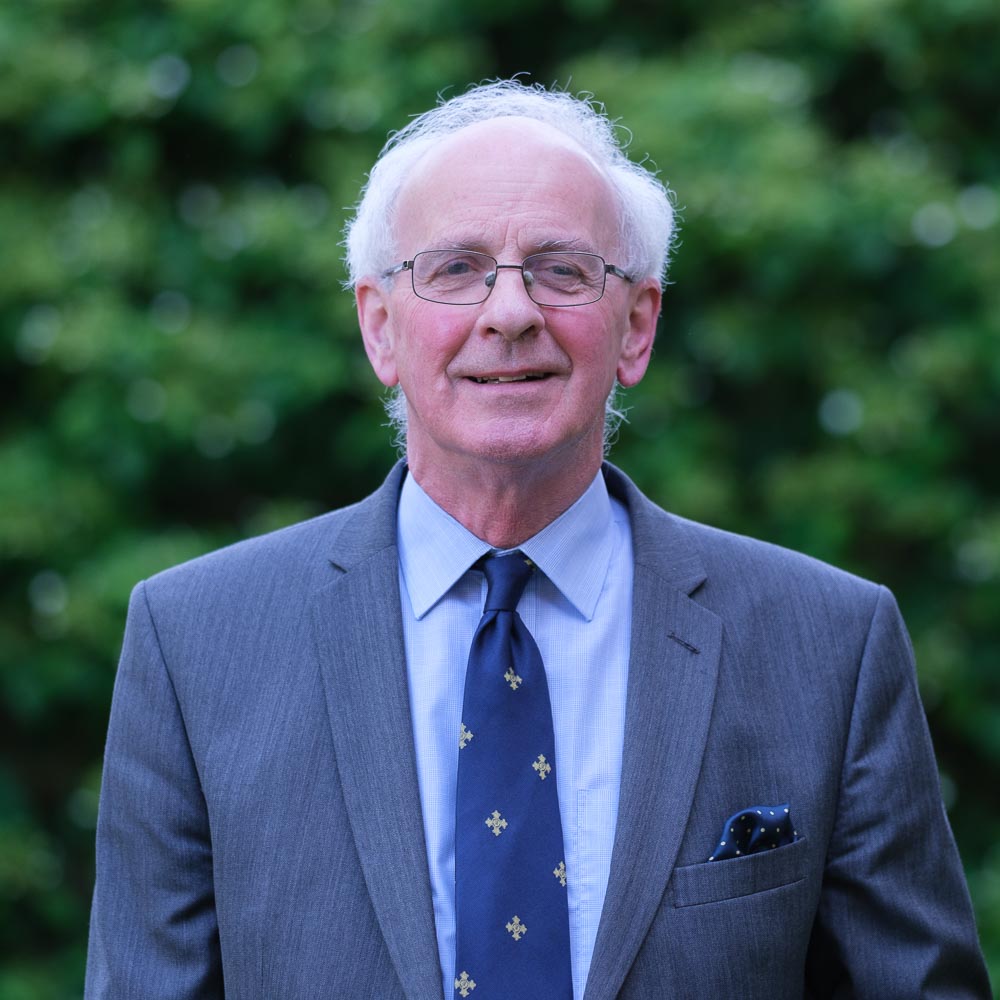 Since the mid-1970s, Gavin has been passionate about intergenerational rebalancing. This led him to campaign previous governments for the successful implementation of the Child Trust Fund and to set up The Share Foundation, a charity established in 2005, to support looked-after children and young people with financial management life skills and resources.
An Oxford Diocesan Conference in 1995 inspired Gavin to get involved in raising the profile of community action and the role of the national church's organisation and governance in this. Gavin was elected as a Church Commissioner, serving on the Assets Committee and Ethical Investment Advisory Group, and a member of General Synod for over 25 years.
More recently, Gavin was awarded an OBE in the 2018 New Year's Honours for his commitment to supporting children and young people.
Gavin and his wife, Virginia, live in Buckinghamshire, and have been married for 47 years with a growing family of 19 and counting!
On receiving his nomination to the Order of St Frideswide, Gavin said:
"I was surprised and honoured when I received the letter, I hadn't expected anything like this and feel really touched that the bishops would choose me. Sharing the essence of the Christian faith, of God's unconditional love, with others through my work with the national church and the diocese is a privilege, and I look forward to continuing with this."
Listen to Gavin's interview with BBC Three Counties Radio:
ENDS
Notes to Editors
For media enquiries, please contact Madeleine Hayden / 07880 716 761
About the Diocese of Oxford
The Diocese of Oxford is the Church of England in the Thames Valley region of Oxfordshire, Berkshire and¯Buckinghamshire.¯There are 808 churches in¯626 parishes,¯the largest number of churches of any diocese in the Church of England. The diocese is also home to 285 schools and academies educating some 60,000 pupils.¯¯