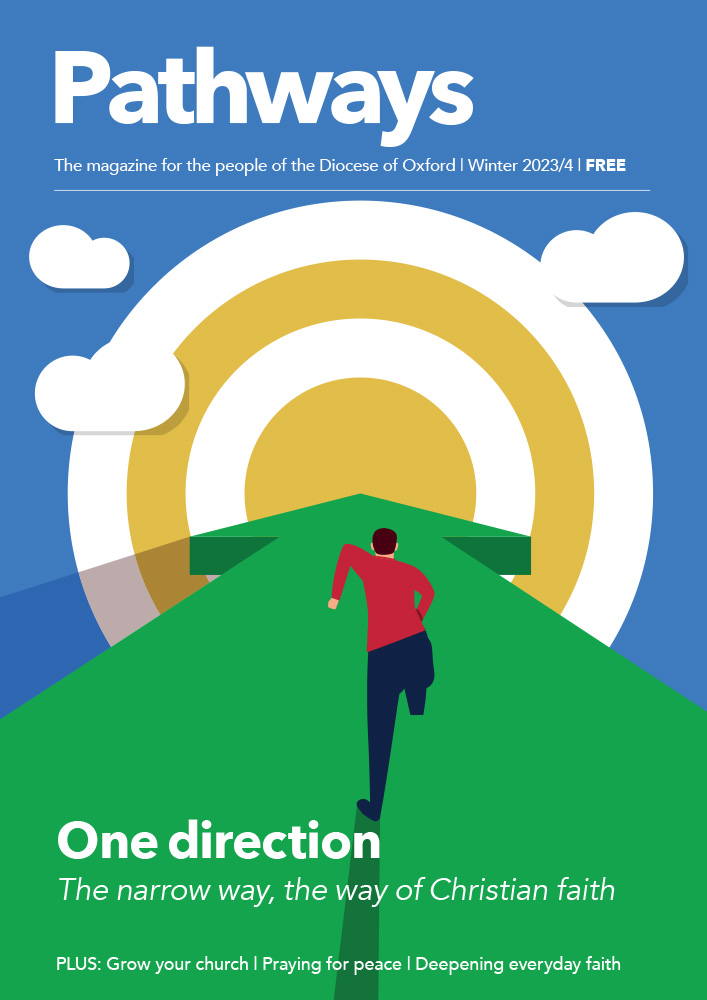 Pathways is the magazine for the people of the diocese, featuring articles to help equip committed Christians on their walk with God, while informing enquirers as they learn more about faith.
From deepening your spiritual life to practical tips on living out your faith, we hope Pathways will provide something for everyone and be enjoyed by many.
The Winter 2023/4 edition will be available to pick up from parish churches from 3 December. Packs of magazines are distributed to every benefice in the diocese free of charge. To request additional copies, change order quantities or delivery address, please contact Ruth Hamilton-Jones in the communications department (01865 208 225).
Read the latest copy
Download past editions
Autumn 2022 | April-July 2022 | Jan-March 2022
Autumn 2021 | Summer 2020 | Spring 2020
Autumn 2019 | Summer 2019 | Spring 2019
Resources in Pathways Autumn 2022
If you're struggling with the cost-of-living crisis, or your church is hoping to support in your local context,
these resources may help.
Resources in Pathways April-July 2022
If you enjoyed our Focus on... Sung worship, here are some more resources for you: