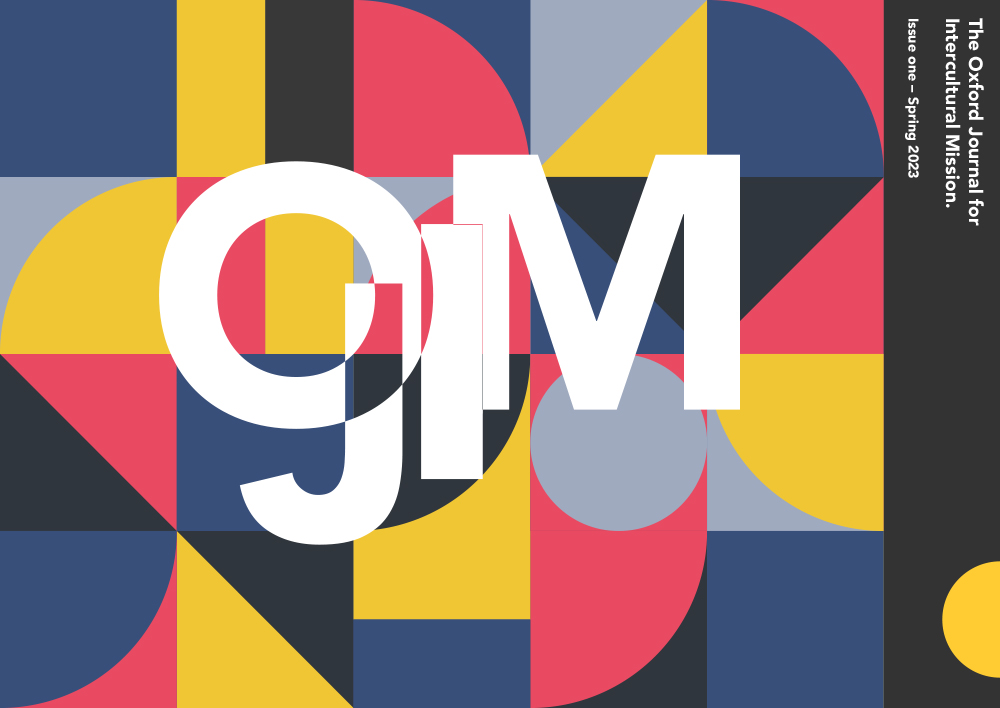 Download issue one (PDF)
In this edition
This inaugural edition of the Oxford Journal for Intercultural Mission has outstanding articles from experienced and qualified intercultural mission practitioners:
John Root, in his article entitled, 'A New Testament Perspective on the Challenges and Opportunities for Intercultural Mission', reflects on how intercultural mission in the New Testament, whilst different from ours, nonetheless can raise challenges and underline opportunities for facing the church today in a society of considerable and growing cultural diversity.

Jessie Tang, writing on 'Corporate Worship Expressed Interculturally' considers how some people are beginning to explore possibilities for global worship as an appetite for more diverse expressions of church and ministry continues to grow in recent years. In her article, she defines the term intercultural worship, sets out principles for worship and suggests tips on beginning the journey of worshipping interculturally.

Francis Omondi's article offers a biblical justification for intercultural churches. It employs Luke's portrayal of the pattern of ministry at Antioch, which Omondi considers to be the most profound model to support churches in multi-ethnic neighbourhoods. Finally, he concludes that intercultural churches present the most authentic kingdom witness in culturally diverse societies.

Peter Oyugi, writing on 'Learning to Serve Well in Intercultural Mission Partnerships', discusses challenges around partnership in intercultural mission, including finances, motives, perceptions, control, and trust. Peter's paper highlights that money is not the only resource we are expected to share. Instead, by cultivating certain qualities and empowering everyone, we can develop strong collaborative partnerships that enhance God's mission as we serve alongside each other.

Jem Hovil, while writing on a biblical justification of the intercultural church, says there is a tendency to approach the topic of intercultural church and the Bible as just that, a theme to consider. Instead, his article points us to the intercultural nature of God's scriptures before using this lens to reveal some of the riches they contain. It asks what an intercultural-church text of choice might be before alighting on an exemplary verse from Ephesians (3.10) and declaring the 'manifold wisdom of God'.

Finally, Naomi Hill provides valuable insights into biblical perspectives of intercultural leadership. She highlights three insights that the Bible gives on the challenges and cost of intercultural leadership, namely the inevitability of change and the challenge of leading others through it, the need to hold lightly to our structures and expand our leadership teams to do so, and the personal challenge to leaders to transform their own lives as they navigate their own mistakes and misunderstandings.