One key role of the local church is to help us grow in our lifelong faith, discipleship and ministry. This can happen in all kinds of ways – for example, through services and sermons, through small groups and Lent courses, through personal prayer and study, and through reflecting on everyday life.
To complement this, as a diocese we offer a range of training and learning opportunities aimed at encouraging and equipping mission and ministry both in and through the local church. Here are details of some of the opportunities currently available.
Local Ministry Programme courses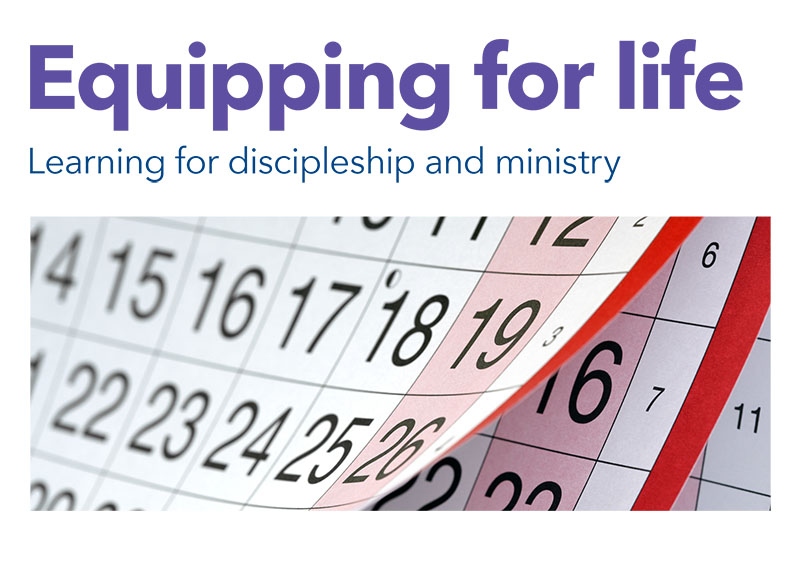 We are currently updating our programme offering. This page will be further updated in September 2023.

Courses courses are open to anyone who wants to come along and learn more about Christian life, faith and ministry in the world. You'll find a warm, friendly and stimulating context in which people enjoy learning together and from each other. What you'll also find is more structured learning environment than is normally possible in the local church.
Find out more
To be added to a termly emailing of forthcoming course information, please contact the training department through Carolyn Main. Alternatively, to hear of such events (and other news) on a regular basis, you might like to subscribe to the diocesan eNews.
Learning together
Sometimes it makes sense for a number of churches in an area to work together to provide a learning opportunity. This might be across a benefice, a cluster of churches or ecumenically. Many deaneries organise training within the deanery (and Department of Mission staff are happy to help deaneries with this). Do contact us if you are interested in this.
Lay training resources that you can deliver locally
Pastoral Visiting: this resource aims to enable you to equip your volunteers for safe pastoral care by exploring the principles and practice of visiting on behalf of the local church.
Further resources
Here is just a sample of other resources and information you might find helpful for local use:
There are, of course, many other organisations which provide training and specialist expertise in particular areas. Some of those to offer training locally include the Church Mission Society, and the Royal School of Church Music.
Safeguarding and the Diocese of Oxford Local Ministry Programme
We take safeguarding seriously throughout our learning opportunities. Our safeguarding statement outlines our safeguarding commitments and how we uphold these.