Responding to the environmental crises facing our planet
Since Diocesan Synod declared a climate emergency in March 2020, our Environment Task Group (ETG) is overseeing an ambitious programme of change.
As Christians, we're called to care for God's creation, and the climate issues facing our planet are hugely important to us. You can watch a series from Bishop Olivia on why we should care for creation at all levels in the Church, and read about our commitments to becoming an Eco Diocese.
You can also read about the recent announcement (June 2022) to invest £10m in our clergy housing as part of net zero plans, and Bishop Steven's new question within confirmation services:
Will you strive to safeguard the integrity of creation, and sustain and renew the life of the earth?

With the help of God I will.
Quick links
Read our environmental policy | Book an energy audit | Find net zero resources | Contact the team | Churchyard nature hunt
---
Stories from our Parishes
Environmental Action in Witney Benefice
By Hugh White, St Kenelm's Church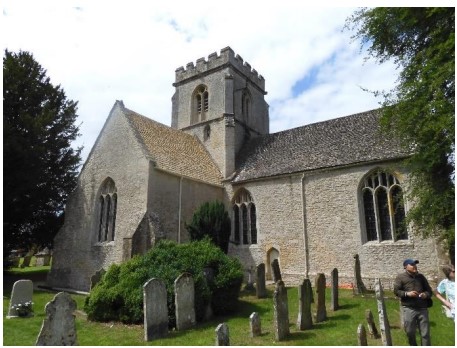 "The Witney Benefice comprises five churches in and around the market town. In 2021 Witney PCC set up a Benefice Environment Group, which was established to help us consider and improve our overall environmental performance, and through this group, we decided to adopt the Eco Church initiative. Two of our churches so far have got awards (one Bronze, one Silver) and are reviewing the possibility of going a stage further and the other churches are hoping to be able to submit award applications soon. The Eco Church framework provides a helpful means of auditing environmental performance and an incentive to do better. Last year the Benefice Environment Group arranged a Great Big Green Week event as part of the Season of Creation, which was a really positive occasion. All sorts of ideas, tips and practical actions were shared and discussed at this event, and it led particularly to two actions - the first was group study of the Ecumenical Council for Corporate Responsibility's 'Money Makes Change' course on connecting faith and finance to shape a fairer and greener world. The second was delivery of a petition to our local MP demanding that fossil fuel extraction should stop immediately.
An expression of a widespread discontent, the petition perhaps deserved a more considered response from our MP than the celebration of the government's achievements we received and this was one of the factors leading to engagement with a local 'Watch' group committed to monitoring our MP's performance in the areas of climate and environment.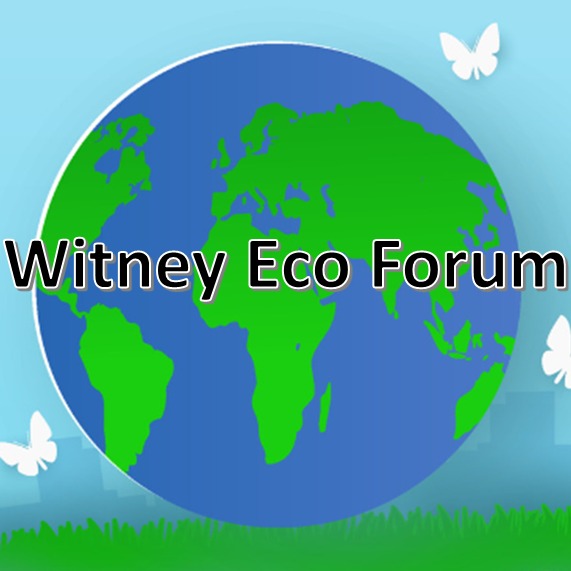 Finally, we also have a Witney Eco Forum, held in St Mary's church once a month. This gathers together speakers and interested parties on a wide range of eco issues, for example, we've invited 'Windrush Against Sewage Pollution' (WASP) to share information and ideas about tackling local pollution. Working together has enormous benefits and it's brilliant to see commitment across all our churches on tackling environmental issues. We are looking forward to participating in this year's Great Big Green Week, and supporting our churches as they progress through the Eco Church Awards."
This year's Great Big Green Week takes place from 24 September to 4 October and you can find resources, register your events and download media on their website.
For advice and support on advocating to your local MP, training, resources, and template letters are available through Hope for the Future.
---
Upcoming events and activities for churches
Great Big Green Week - Season of Creation
The Great Big Green Week is a nationwide celebration of action on climate change, taking place across the UK from the 24 September - 2 October 2022, and which falls during the Church's Season of Creation, giving Christian groups the perfect opportunity to join in.

In 2021, over 5000 events took place and over 200,000 people took part. If you want some ideas, there are lots of resources on the 'GBGW' website
The Environment team is running an 'Energy Saving in the Home' webinar on 26th September, with speakers from Low Carbon North Oxford and Low Carbon West Oxford. Do join us!
Thank you to all those that completed this year's Parish Returns Energy Footprint Tool. The data gathered is used nationally to establish the Church's carbon baseline and monitor progress, locally so that you can track the impact of the steps you are taking to reduce your emissions, and at a Diocesan level it also helps us to:
Spot churches which have issues with their heating systems.
Identify which churches would particularly benefit from an energy audit.
Discover examples of good practice to share.
On the national website you can find out more about why we need EFT, how adjustments for Covid disruption have been made, and what you can do with the data. (Scroll down for FAQs: Energy Footprint Tool)
Collection of 2022 data will begin in January 2023, so will be available as soon as you have a complete set of 2022 bills to hand. Thank you in advance for your invaluable contribution. In the meantime, do get in touch with the Environment team if you have concerns about your current energy bills or contracts.
Growing in Grace - Rural Churches and Environmental Wellbeing
Are you a rural church that is interested in creation care or would like support to embed environmental wellbeing within your wider mission? With support from the National Church, we are producing a suite of resources to enable a DIY lighting audit, a churchyard scavenger hunt, a transport audit, procurement and catering points to consider guides. We have also run a webinar on how to beat the rising energy costs, with some no-cost and low-cost top-tips. You can view the checklist of actions here and find out about the wider work the Diocese is doing to support rural mission.
Starting your Creation Care Journey
Eco Church: We would like to encourage all churches to register with A Rocha UK's Eco Church scheme. It's a great way to engage your whole congregation in care for creation. This map shows registered churches in our diocese - Let us know when your church has registered or gains an Eco Church award and we can add it to the map.
Free green advice: the Diocese can offer tailored green advice on how to help your church reduce their environmental footprint and save money on energy bills through an 'energy audit'. Plus you receive a grant to fund improvements once the audit has been completed. It's the perfect way to get started.
---
Resources, guidance and information
EcoHub
The EcoHub is your one-stop shop for information, practical advice and theological reflection on how we can best care for God's creation. Each zone walks you through a different stage of climate action - or you can browse all of the resources to find exactly what you're looking for.
Greenshoots Network - learn from like-minded Christians
Greenshoots Network: Are you helping your church take environmental action? Would you like to connect with others doing the same, for mutual support and information sharing? Join our Greenshoots Network email group if so. Let us know you'd like to join by emailing us. We have monthly online get togethers and occasional in person gatherings.
Highlights from our summer Greenshoots Gatherings:
In July's get-together, we heard how St Mary's North Leigh are planning steps towards their gold Eco Church award, St Mary's Shaw shared how they had declared a climate emergency using the Climate Emergency Toolkit resources, and St Michael's, Tilehurst, told us they are working with others locally on some tips for reducing plastic, which will be shared in due course.
A question was asked about churches that already generate their own power. We shared some helpful resources and case studies from the Church of England Environment Programme, including renewable energy generation as well as other net zero adaptations.
In the August meeting we started with some very helpful information from the Revd Mark Nelson on starting and running a Repair Café, and a 20-minute recording of this part of the evening and our Q&A with him afterwards are available to watch on demand.
Care for Creation newsletter
Our monthly newsletter contains resources, stories, information, updates, news and events on everything related to caring for creation in the Diocese of Oxford and beyond.
Subscribe to our Care for Creation newsletter
We join in on the @oxforddiocese Twitter feed with #GreenMonday tweets, and there's also a Care for Creation Facebook group. If you need advice or have questions, get in touch with our team.
---
How the diocese is taking action

Our goals
The diocese is aiming to reach 'net zero' - the point at which we are no longer contributing to climate change. We've got two goals: the national Church of England 2030 net-zero carbon goals, which cover buildings and transport, and our wider diocesan goal of reaching net zero in full by 2035.
We also have a goal to become a Silver Eco Diocese by 2026, which will mean embedding holistic creation care across all our activities.
How you can help
The first step is to stand up and be counted! We need your church to help by completing the Energy Footprint Tool on the C of E Parish Returns website. If you can't answer all the questions, don't worry just do those you can. The most helpful for us are the energy bill details, the hours of use for the building/s and the travel expenses claims. If you can't access this, please use our very short Word form instead. Thank you!
What we're doing at Church House
The diocese has taken a lead on calling for divestment and disinvesting from fossil fuels.
Church House Oxford is powered by renewable electricity, and we have a Staff Green Group always looking at ways of minimising our office environmental footprint, minimising waste, providing more recycling opportunities, increasing veggie or vegan menu options in the café, inviting colleagues to join in with climate campaigns such as as Great Big Green Week. We encourage more sustainable transport options, and all of our bishops drive electric or hybrid vehicles.
---
Other resources in this section...