From the 11th to the 14th of October, members of the Diocese of Kimberley & Kuruman and Diocese of Oxford came together in a link summit that drew together over one hundred participants in the UK and South Africa.
The summit's watchword was "Encourage one another and build each other up" (1 Thess. 5:11) - and over four days of in-person and online meetings, delegates did precisely that..
They came to understand more about each other's contexts through presentations and conversations; shared daily Bible studies, evening prayer, and two eucharists; learned about key missional areas such as tackling gender-based violence and working for climate justice; and reflected on how we can faithfully serve Christ in our own contexts and as partners in the Gospel.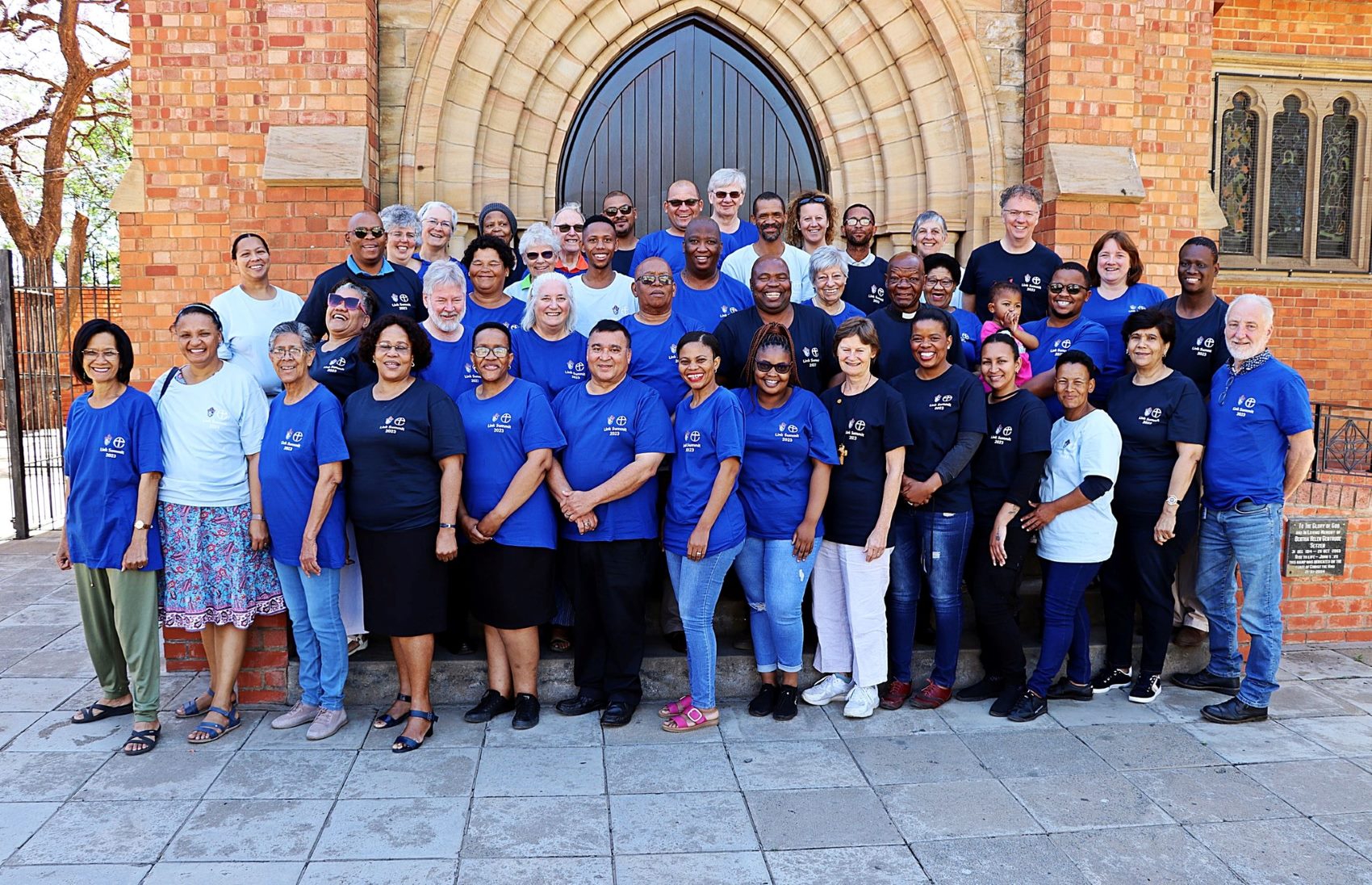 Delegates in Kimberley. Photograph taken by Alistair Andrews - used with permission
Because this was a hybrid summit, much of the material can be found online. Take a look!
Overall Programme
Day 1 of the Summit
Day 2 of the Summit
Day 3 of the Summit
Bishop Steven's Bible Study Texts (Afrikaans version, English version, Setswana version) - see also videos below
Recording of afternoon session on Gender-Based Violence (Part 1, Part 2) (Speakers: the Rt Revd Margaret Vertue, Bishop of False Bay, the Rt Revd Vicentia Kgabe, Bishop of Lesotho; Mandy Marshall, Director of Gender Justice for the Anglican Communion. The video of Bishop Vicentia and Mandy Marshall, which was unable to be shown in full on the afternoon, will be available shortly)
Day 4 of the Summit
Bishop Steven's Bible Study Video playlist