The New Congregations team supports parishes in creating and developing new worshipping communities. Find contact details and more information below.
The Rt Revd Dr Steven Croft
Bishop of Oxford & Senior Responsible Officer
01865 208 222 | Email

Bishop Steven is the diocesan or most senior bishop in the diocese and has pastoral care of the two deaneries of Oxford and Cowley.
---
Andrew Anderson-Gear
Director of Mission and Ministry
01865 208 251 | Email
---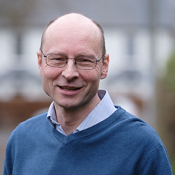 Rhodri Bowen
Parish Development Adviser (Berkshire and Oxford Areas)
07741 736 480 | Email
---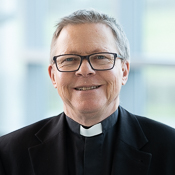 The Revd Charles Chadwick
Parish Development Adviser (Dorchester Area)
01865 208 246 | Email
---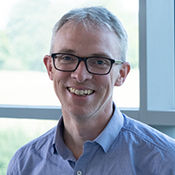 The Revd Asa Humphreys
Parish Development Adviser (Buckingham Area)
| Email
---
Emma Firth
New Congregations Project Manager
Emma joined the Team in September 2022 and is an ordinand, training part-time at Ripon College Cuddesdon. She is a Chartered Accountant and has an HR qualification. Over the past 15 years, she has worked mainly in the not-for-profit sector. Her previous ministry experience has included a focus on families, children and young people.
---
Sarah Flashman
New Congregations Programme Manager
Sarah brings experience of both pioneer and diverse parish ministry. Her most recent post was as chaplain at Wycliffe Hall, Oxford. Sarah is leading the team efforts to support parishes as they recognise the treasure they already have and see how to take the next step towards growing new congregations and launching greenhouses across the diocese.
---
The Revd Sue Hughes
New Congregations Consultant
Sue joined the team in August 2022 as a mission supporter, coming alongside leaders of new congregations who are growing through the missional journey. Sue is a pioneer priest and curate in Bucks, and often describes herself as 'learning to lead from the workshop.' Sue leads a new worshipping and missional community who meet in a yurt and she keenly supports and enables others in discipleship, leadership and mission.
---
The Revd Mike Moynagh
New Congregations Consultant
Mike has been part-time with the programme since 2019 and provides real expertise on new congregations. Mike has written numerous books on this, including The 21st Century Christian, and consults widely on new forms of church.
---

Liza Thompson
Project Support Assistant
We recently welcomed Liza to the Diocese of Oxford New Congregations team - stay tuned for more about Liza, coming soon!
Jump to: Events | Learning communities | Resourcing Hubs | Fresh Expressions | Meet the team | Case studies